The Loop
According to this Patriots stat, the Titans have zero chance of winning on Saturday night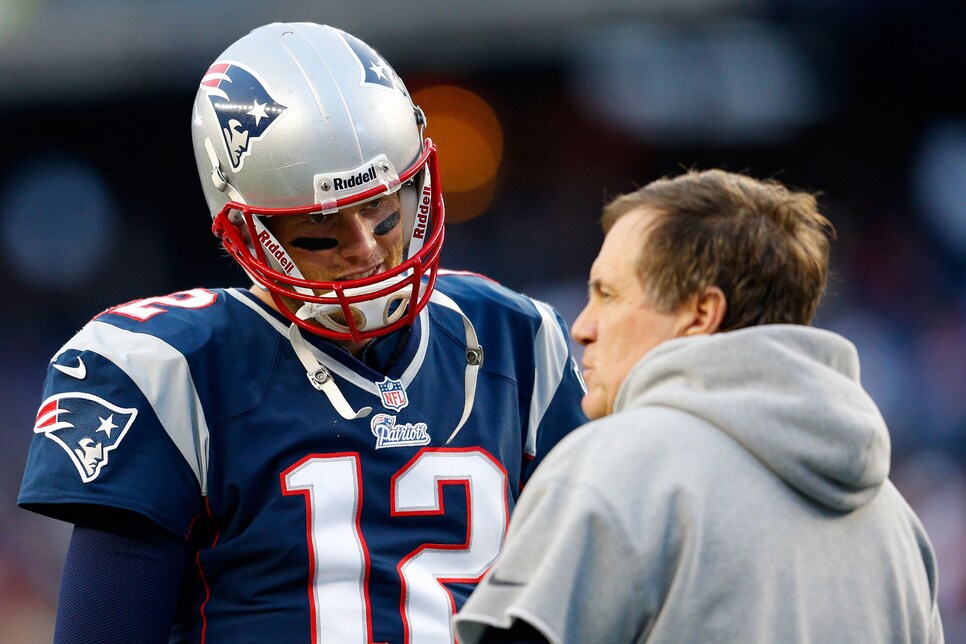 It's hardly going out on a limb by saying that the Tennessee Titans have zero chance of winning on Saturday night in Foxboro. The Patriots opened up as a massive 13.5-point favorite, and will likely be firing on all cylinders regardless of any reported turmoil between Tom Brady, Bill Belichick and Robert Kraft. But stranger things have happened in the NFL ... except at Gillette Stadium on Saturday nights in January.
According to this story from Yahoo Sports' Dan Wetzel, the Pats have not lost a Saturday night playoff game at home in the Brady-Belichick era. They are a remarkable 9-0, dating back to the infamous "Tuck Rule" game, when New England beat Jon Gruden's Oakland Raiders 16-13 in a blizzard.
The Pats thoroughly dominated seven of the eight games since, including beating the likes of Andrew Luck, Joe Flacco and, who could forget, Tim Tebow. But if there's one sliver of hope for those rooting for Marcus Mariota and Tennessee to do the unthinkable, which is everyone with a pulse that lives outside Massachusetts, it's the fact that the team that came closest to beating Brady and Belichick in one of those Saturday night playoff games was ... you guessed it, the Titans. In 2003, Steve McNair (RIP) and Tennessee nearly pulled it off, losing 17-14 on an Adam Vinateri field goal with four minutes to play.
Perhaps Mariota could conjure up some more magic like he did a week ago in his team's 22-21 comeback victory over the Kansas City Chiefs, which also came on the road. If not, the Titans best hope is that the game gets moved to Sunday because of a lightning strike, or something. In other words, good luck.