The Loop
According to one bookmaker, Tiger Woods has a (much) better chance of retiring than winning in 2017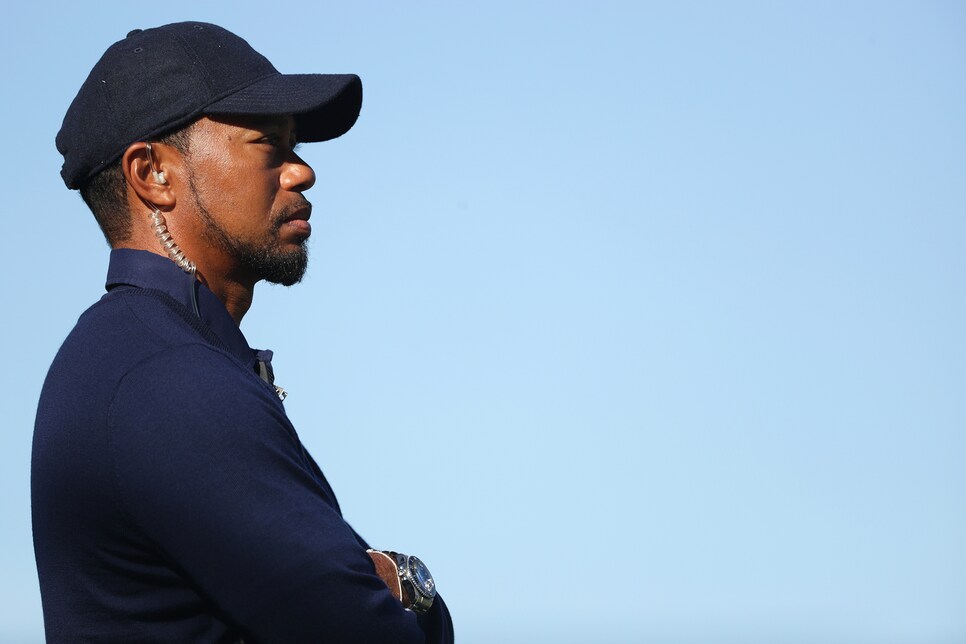 Streeter Lecka/Getty Images
Tiger Woods' expected return to golf this week at the Hero World Challenge has generated a lot of excitement for obvious reasons. It will be the first time in more than 15 months that the 14-time major champ has hit a shot in competition, and everyone will be looking for glimpses of the magic he used to display on a seemingly weekly basis. But one bookmaker's prop bets regarding Woods' return are a sad reminder that we'll be seeing the 40-year-old Tiger, a man far removed from that dominant "old" version.
BookMaker.eu released a series of special bets for Woods' latest comeback, and to be kind, the sports book doesn't expect much from Tiger. Not this week, and not for the next year.
In fact, according to the site as of Sunday morning, Woods has a much better chance of retiring by Jan. 1, 2018 than he does of winning a PGA Tour or European Tour event by that time. BookMaker lists Woods retiring by that date at +385 (You bet $100 to win $385), and him winning an event in 2017 at +900. Don't be too alarmed, Tiger fans. Woods not retiring by then is still a heavy favorite at -485 (You risk $485 to win $100).
But BookMaker is not optimistic that we'll see a lot of Woods on the golf course in the next year. The over/under for how many 2017 PGA Tour/European Tour events Woods plays in is 6.5, and the under is a slight favorite at -135. Even if Woods plays a severely limited schedule, not hitting that number would almost certainly mean another injury setback for a man recovering from two back surgeries in 2015.
As for this week, BookMaker has Woods at 20-to-1 odds to win the Hero World Challenge. And his odds of finishing in the top five of the 18-man event (+350) are nearly the same as his odds of withdrawing (+230). Yikes.