The Loop
According to Mickelson, a major win for Fowler is "inevitable"
PALM BEACH GARDENS, Fla. -- It is, given his multiple victories over the last 12 months, one of the few golf-related questions Rickie Fowler still has to answer in the positive. But, even for the most talented, taking a wee while to capture one of the game's four most important events is hardly a new development. Phil Mickelson for example was 34 before he broke through at the highest level with a memorable win at the 2004 Masters.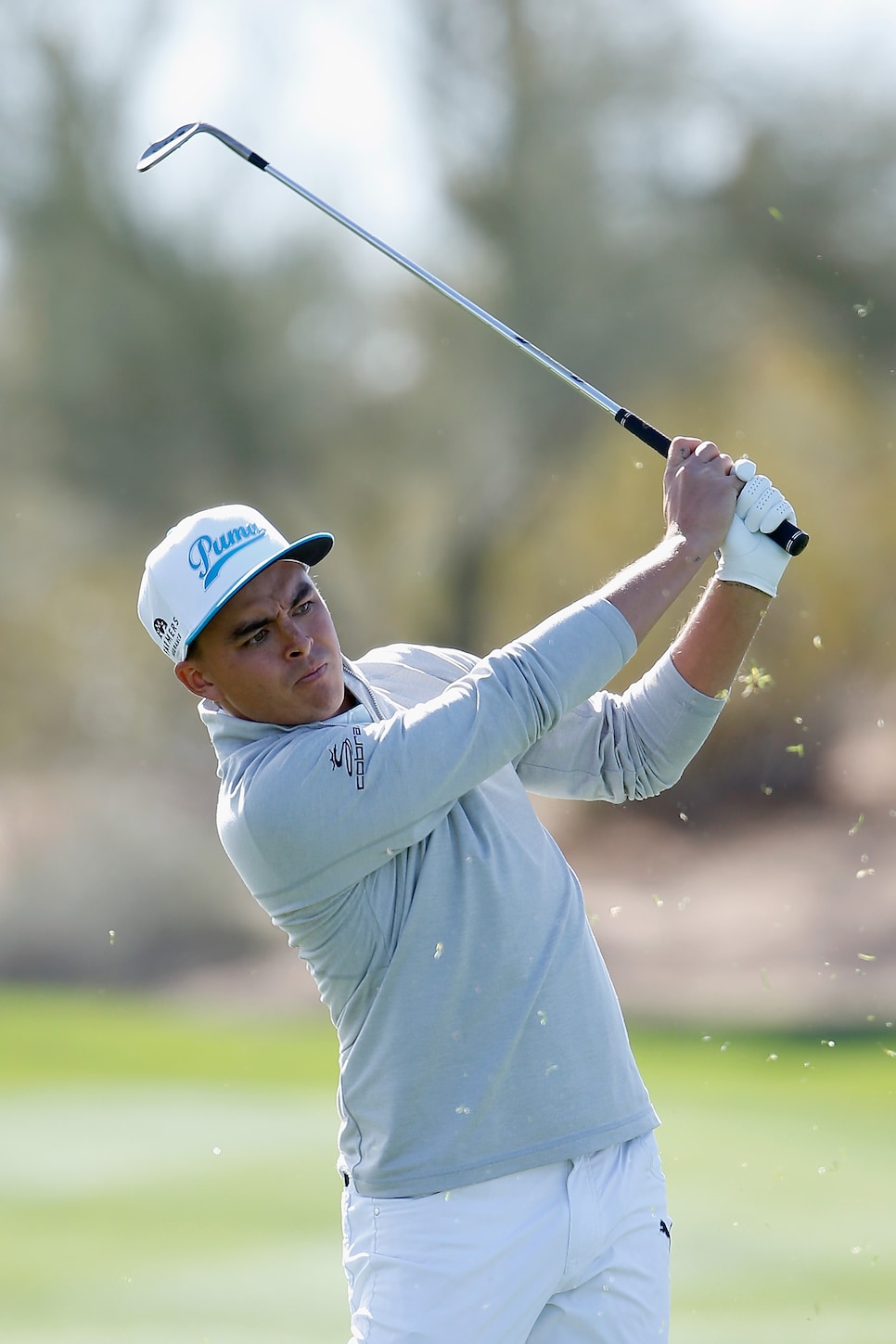 So if anyone understands any frustration Fowler is dealing with, it is golf's finest-ever lefthander.
"I had multiple opportunities over a decade before I won, so it tends to wear on you after a while," said Mickelson on the eve of the Honda Classic, where he is one of 17 major winners in the field at PGA National. "But I always believed and knew I would end up winning a major. In fact, I knew I would multiple majors. So it was never a hurdle. It was more of, when this happens it's going to take off. Which is not to say that five (wins) is a ton, but it's a lot more than zero, where I was at.
"I think the Players Championship last year was a big stepping stone for Rickie. That's a world-class tournament and a just a minor step below a major. I feel that the way he drives the golf ball and the way he's striking it now, (a major win) is inevitable." In response, Fowler – who, as well as the Players, currently holds the Scottish Open title, the Deutsche Bank Championship and Abu Dhabi Championship – was typically modest, citing the 2014 PGA Championship at Valhalla as his biggest disappointment so far.
"I was in a position there where I could win the golf tournament," he said. "I've had a few where I was coming from a little ways behind and so were a bit of a long shot. But at that PGA I was in position going into the back nine. I had a real chance to win. But I missed a couple of shots and didn't make any putts. So I ended up finishing third.
"Still, just being in that situation in the heat of the moment, I feel like that helped me to win last year. And putting all that together is going to give me a good chance of being in the right position again this year."
Fowler, for the record, is "only" 27. If Mickelson is anything to go by, that gives him seven more years to scratch that particular itch.