The Loop
According to Jordan Spieth, Tiger Woods doesn't get enough credit from his fellow players
Who says today's youth doesn't respect its elders?
Because of his success at such a young age, Jordan Spieth is becoming more and more intertwined with Tiger Woods. In part one of his Feherty interview, David Feherty asked the two-time major winner about his relationship with Woods. Spieth responded in typical Spieth fashion.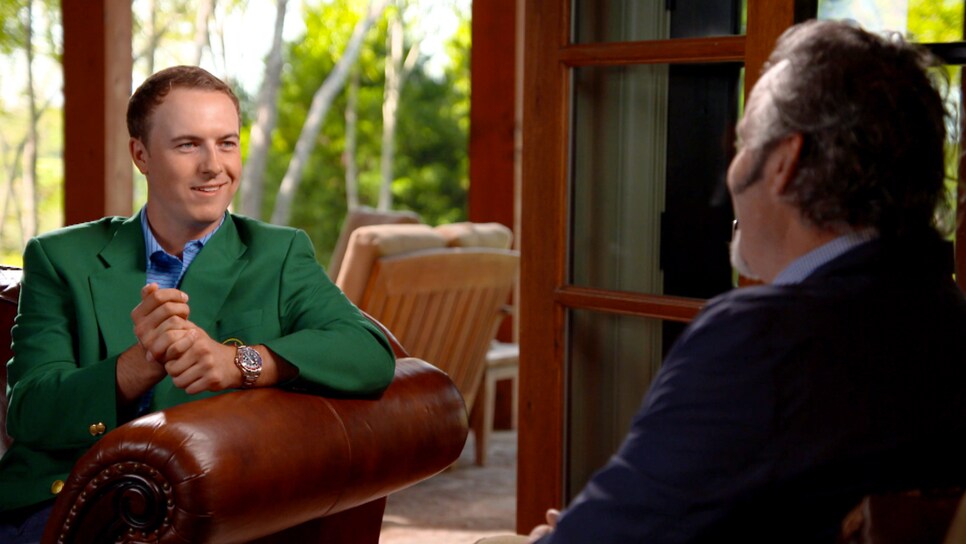 "Tiger Woods deserves a million thank you notes and a million cases of nice wine from every golfer that's coming up and wants to play the PGA Tour as well as those that are already on the PGA Tour.
"He 100 percent deserves credit for doing what Arnie did in his day -- Arnie and Jack. And taking it to the level it is today. He really doesn't get the credit he deserves from us players. We all believe it. I don't think we stress it enough to other people. How much we owe to Tiger and Phil and the greats before them."
You can credit Spieth's prosperity to his course management, an out-of-this-world approach game or his clutch putting. Judging by comments like these, it's clear his mature character and constitution -- remember, he's only 22 years old -- is also major part of the equation.
Part two of Spieth's interview with Feherty runs this coming Monday.