The Loop
Abu Dhabi marks true start of new season
ABU DHABI, United Arab Emirates -- Consider this the official kickoff of the 2011 professional golf season. Yes, there have been other events played in other places, including the PGA Tour's Hyundai Tournament of Champions, but this week's Abu Dhabi HSBC Golf Championship in this tiny but affluent emirate is the first time in the new year that the band is back together for last year's major championship winners. All four are here.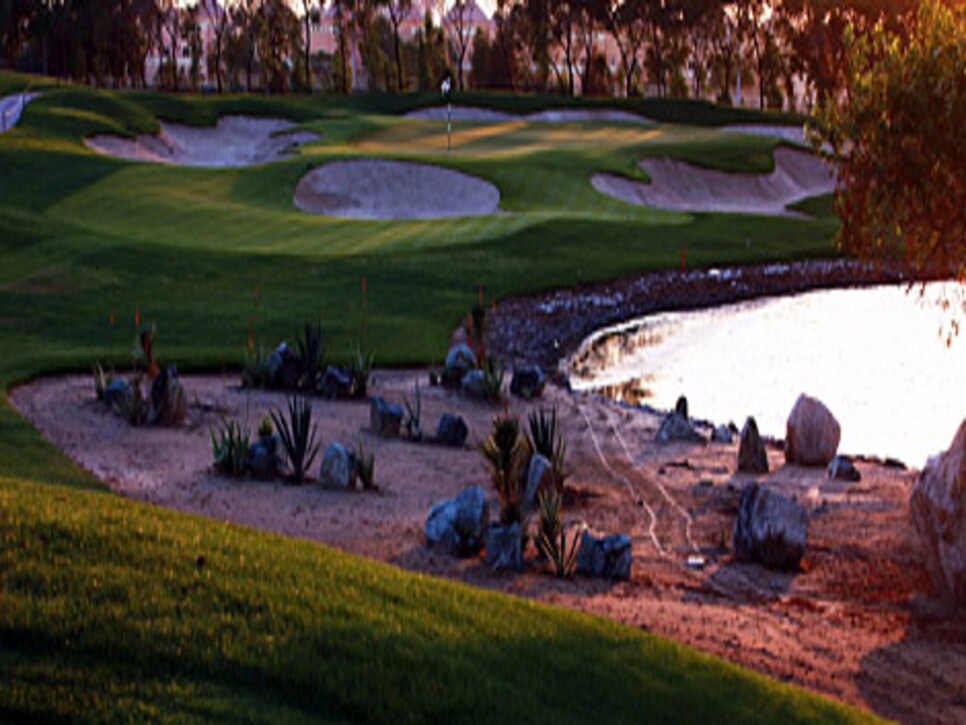 This week's field has six of the top 10 players in the Official World Ranking and is pretty much only Tiger Woods short of sponsor heaven. Woods will bookend the desert swing by playing in Dubai four weeks down the road, presumably after making his 2011 debut at the Famers Insurance Open at Torrey Pines. The hefty world rankings on hand at Abu Dhabi has a lot to do with the dominance of non-Americans in last year's major championships. Masters winner Phil Mickelson leads the American contingent, joined by U.S. Open champion Graeme McDowell of Northern Ireland, British Open winner Louis Oosthuizen of South Africa and PGA Championship titleholder Martin Kaymer of German.
The season kicks into high gear in this ultramodern city that shares a seemingly comfortable existence well within sight of an ancient culture about as far removed from the lavish party-world of professional golf as you can get. And the global nature of golf could not be better expressed than by the start of a month-long Middle East swing that takes the European PGA Tour through Bahrain, Qatar and Dubai after someone hoists the trophy here on Sunday.
Joining the major winners in that quest will be world No. 1 Lee Westwood, Paul Casey, Rory McIlroy, Ian Poulter and the Molinari bothers, Francesco and Edoardo. HSBC is a new sponsor for this tournament and it has brought with it the high expectations it set as a standard with its men's event in Shanghai and its women's tournament in Singapore. They take care of their players.
Certainly, a little HSBC coinage played a role in getting Mickelson to take his show on the road, a rarity for this stay-at-home guy who has never chased the hefty appearance fees available on the far-flung European Tour. With the question hanging who the true No. 1 player in the world is, the answer will begin to be sorted out this week in a tournament far from the control of PGA Tour commissioner Tim Finchem.
The relaxed atmosphere here -- even lowly golf scribes can dine in the same clubhouse as the players -- created a loose mood for the new year. The Euro Tour's top tweeters -- McIlroy, Poulter, Westwood and McDowall -- who have been taking good-natured shots at each other via Twitter, now can do it face-to-face. The laughs rang easy on Monday when many players saw each other for the frst time since the end of last season.
Remember when young Rory said he decided to return to the Euro Tour late last summer while he was at a FedEx Cup event watching a tournament in Switzerland and wishing he was there? Here's why: There is something very different about the way pro golf is conducted on the European Tour -- more mellow, more down to earth. And this week -- as well as the three after it -- the players get to enjoy that old-age charm of pro golf taht is endangered in the United States in a decidedly new world of luxury hard to imagine anywhere. So they got that going for them.