The Loop
Things have gotten so bad for Tiger Woods even the AARP is taking shots at him now
After posting his worst opening round at the British Open, Tiger Woods experienced another first on social media: getting burned on Twitter... by the AARP.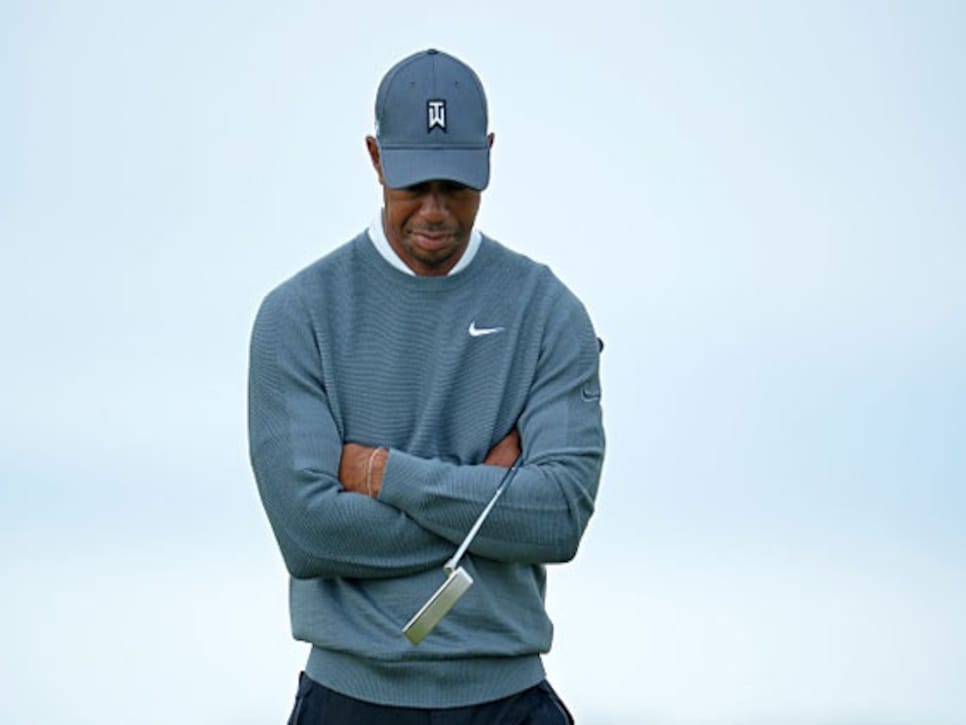 Why, you ask? In Woods' Tuesday press conference he was asked if he'd thought of retirement due to his recent poor play. Here was his response:
"Well, retirement? I don't have any AARP card yet, so I'm a ways from that."
It was a pretty funny response that drew laughs from the assembled media. But it got the 50-and-over membership group's attention, bringing about this jab at the 39-year-old Woods after he shot 76.
Ouch. And totally random considering AARP's previous tweet was "4 reasons not to over-invest in municipal bonds."
Hang in there, Tiger. Your golf game is bound to turn around at some point.
But just in case it doesn't and that "R"-word comes sooner than expected, make sure you're not over-investing in municipal bonds.