The Loop
Aaron Rodgers follows around Jordan Spieth, Tiger Woods at the PGA Championship
HAVEN, Wis. -- In this area of the world, Aaron Rodgers is king. So as he weaved his way through the crowds after following Jordan Spieth, Rory McIlroy and Zach Johnson inside the ropes, the folks at Whistling Straits treated the Green Bay Packers quarterback as the royalty he is.
He and a few other Packers players followed the Spieth and Rory group on the back nine with "all access" credentials. Here's Rodgers walking up the ninth hole.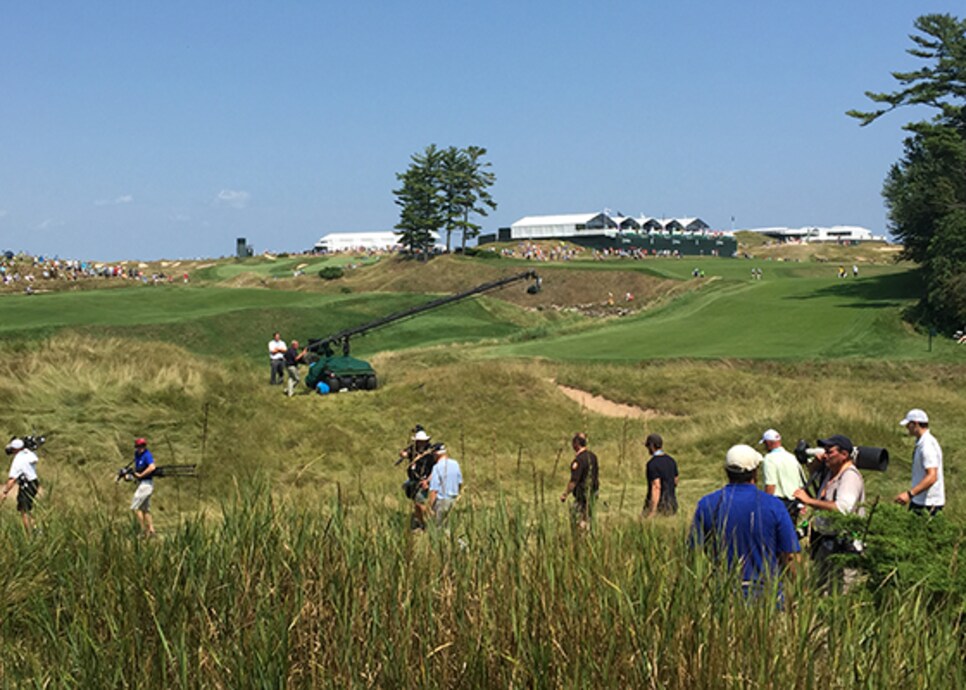 Then he and his group made their way into the player locker room. (That's him in the shorts.)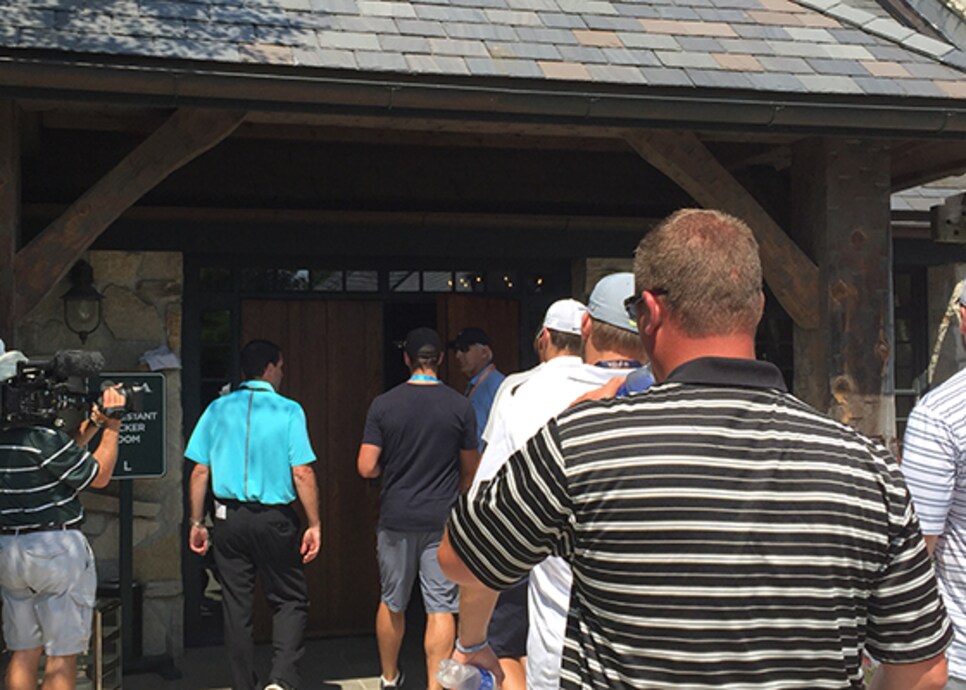 Security personnel grabbed waters for Rodgers and company. Adam Scott, even after finishing today at seven over, made a point to shake Rodgers' hand. To which, after they met, Rodgers remarked: "About five years ago, I downloaded an app where you could compare your swing to other pros. Scott's swing's amazing."
From there, Rodgers wanted to follow Tiger's round but not before checking out the practice putting green by the first tee. Thousands of fans around the green started cheering Rodgers' name, eliciting a smile from the 31-year-old Super Bowl MVP. He watched players putt for a couple minutes before making his way to follow Tiger.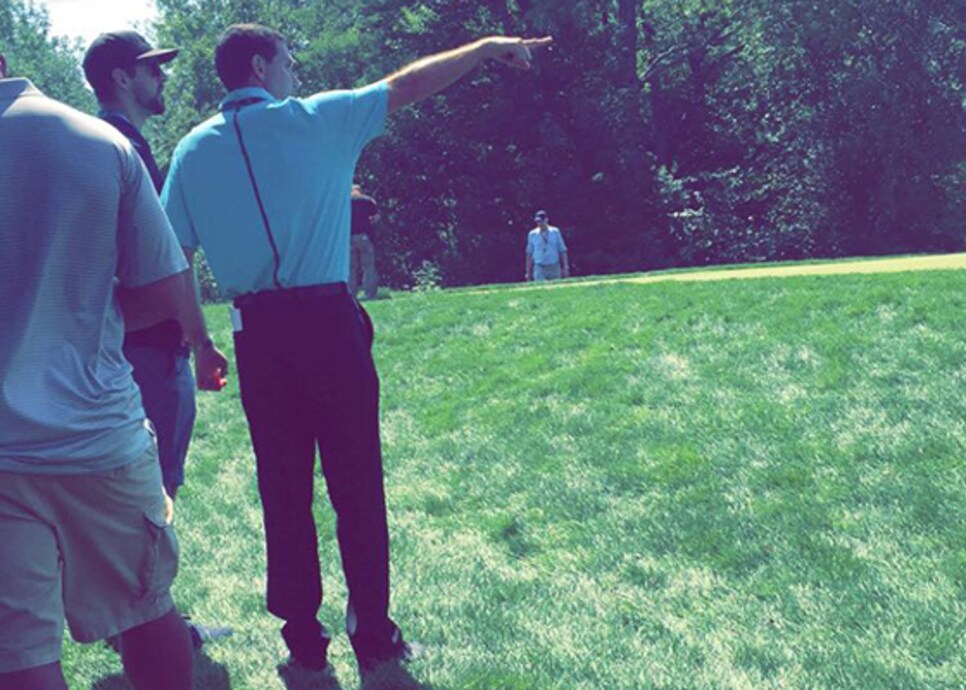 Besides being a Super Bowl-winning quarterback, Rodgers is also a huge golfer. He plays in the AT&T Pebble Beach pro-am and the American Century Championship. He was clearly soaking it all in on Friday at Whistling Straits.
Tiger is the biggest celebrity in golf. But given Rodgers' popularity in the Green Bay area, their status might be a wash.