Putting
Aaron Baddeley: Steal My Feel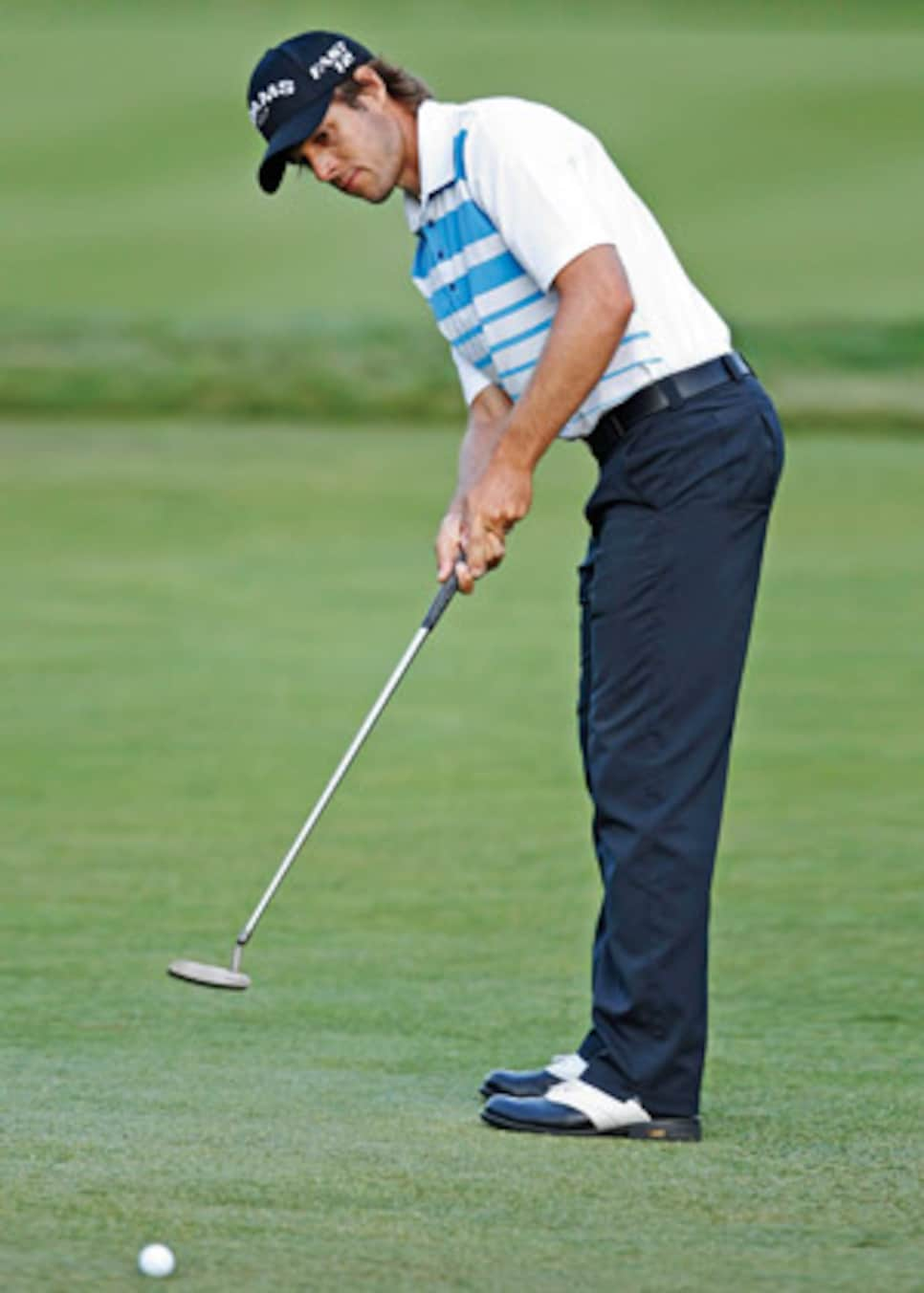 Putting has always been a strong suit for me, and my motto is simple: care less. That's a lot different from being careless. What I mean is, let it happen. You've proved over and over that you can make putts, so just react to what you see on the greens. Don't worry about mechanics or how your stroke looks.
Whether it's the first hole of a pro-am or the U.S. Open is on the line, I take only one look at the hole and go. When you stand there grinding over a putt, you're over-thinking it. Try telling yourself, Who cares; it's no big deal, and let the putter swing naturally.
After a round, I like to go to the practice green and putt without looking at the ball--either keeping my eyes closed or staring at the hole. By taking your focus off the ball, you start to sense how putts really feel. You're developing touch.
Putts per round: 28.1 (fourth)
One-putt percentage: 44.2 percent (second)
Putting from five to 15 feet: 53.2 percent (second)
AARON BADDELEY has won three times on the PGA Tour, including the 2011 Northern Trust Open.