The Loop
A wedge for a worthy cause
SMT Golf has a new promotion, offering its Durometer Series wedges with a worthy cause attached. It is calling it the SMT Golf Patriotic Wedge, and it features an American flag engraved on it and comes with a red, white and blue Golf Pride Patriot grip.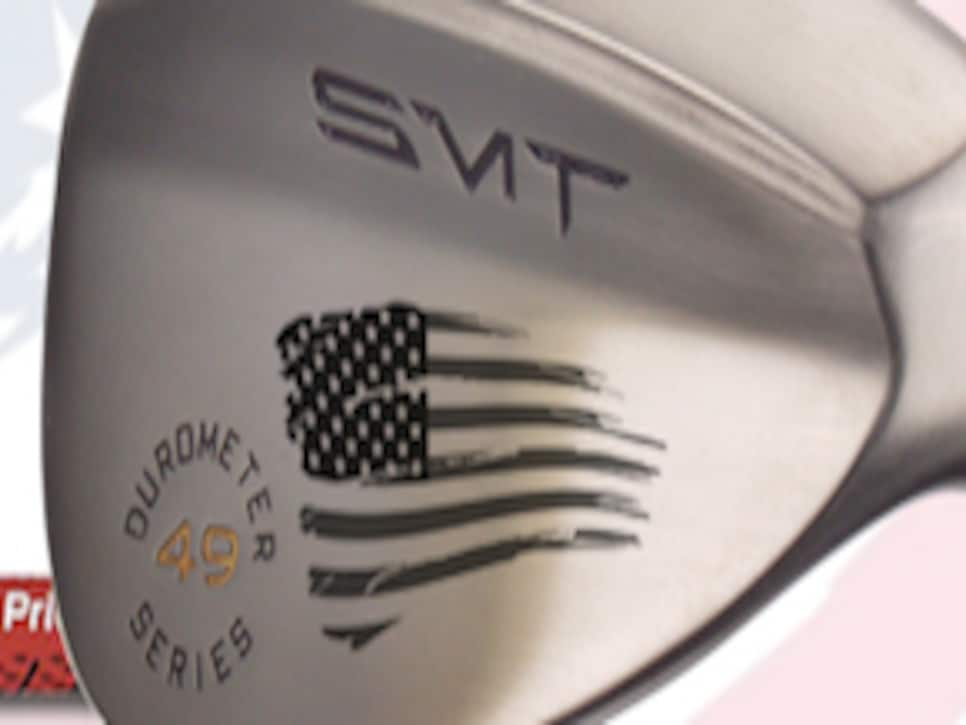 The best part? A portion of the proceeds will go to the Folds of Honor Foundation that provides scholarships to children and spouses of military personnel killed or disabled in the service of the country. It will be available only until May 3.
"We're trying to give back as much as we can," SMT Golf owner Mike Tait said. "We send golf balls, candy and magazines over (to military personnel) and we're involved with Toys for Tots. We're always trying to give back."
The Durometer Series wedges, which have been used by Nationwide Tour players, come in six different lofts. The SMT Golf Patriotic Wedge sells for $99. A line or two lines of custom engraving are available as well, at $12 and $19 respectively.
Tait, whose company includes SMT Golf Outings, said he also is planning similar promotions to raise money to fight breast cancer and prostate cancer.