A visit to our enemy club, and Jimmy's brilliant idea
Our course was closed for the women's 18-hole member-guest, so Addison, Rick, Other Gene, and I played a round at our enemy club, on the far side of town. We have a semi-reciprocal arrangement with them, and several of their holes have nice views of our state's second largest natural lake, but I don't love their course.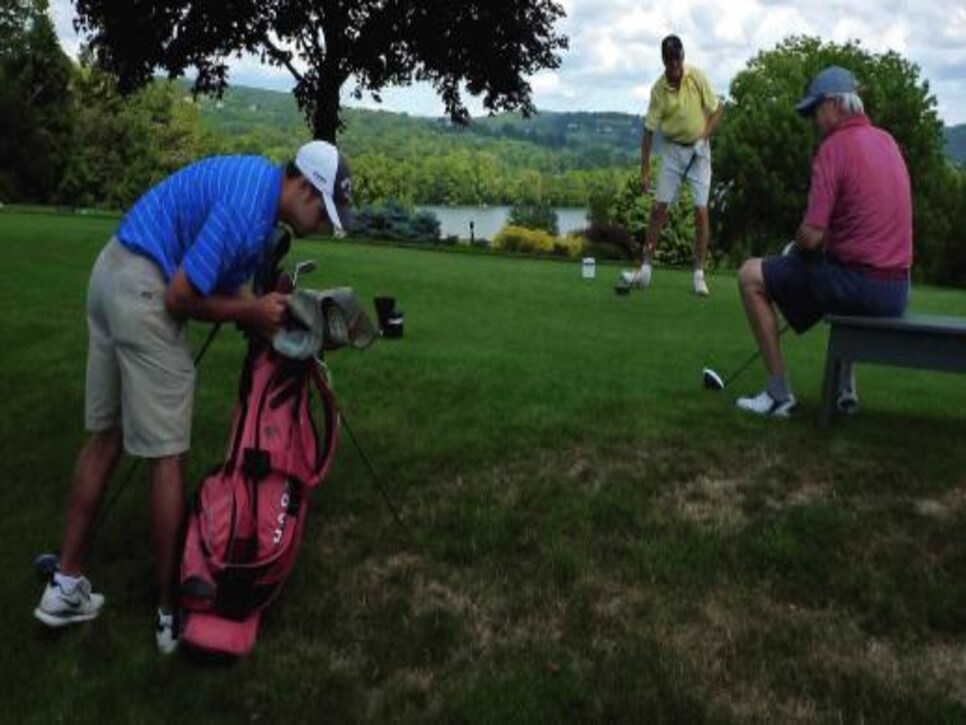 For Addison, Rick, and me, the visit was partly a scouting mission for our upcoming annual two-day home-and-home match against ten of their guys, but we were happy to return to our own club the next day. Among many other reasons: we don't necessarily have a rule against groups larger than foursomes.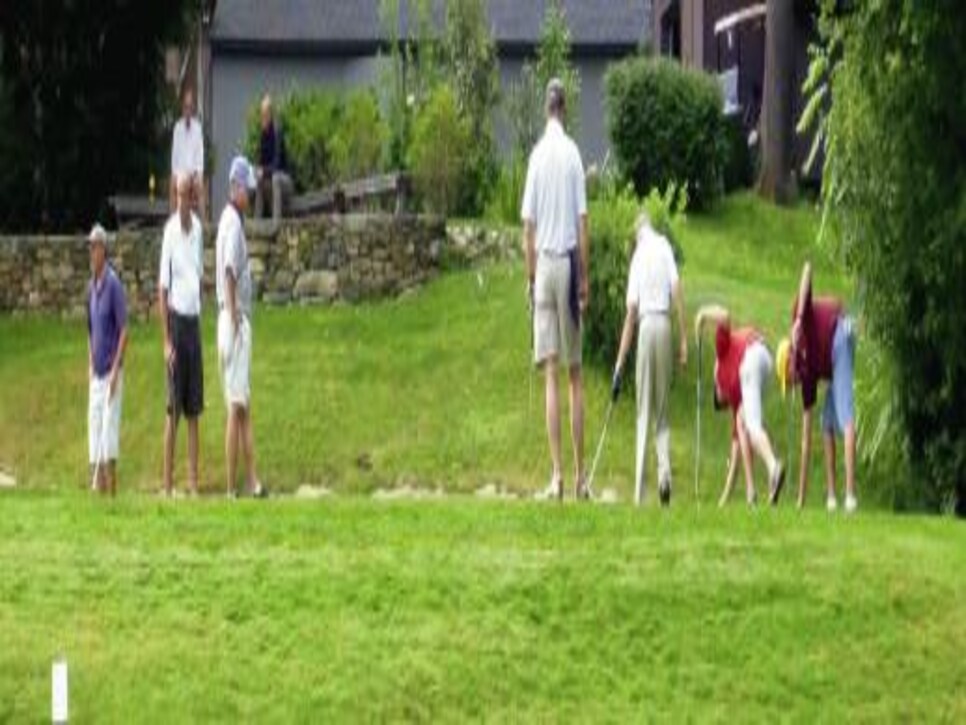 We also have highly a developed spirit of camaraderie. For example, here's Addison helping Hacker (real name) search for his second shot in the weeds to the right of the first green (where Addison sometimes hits his first shot):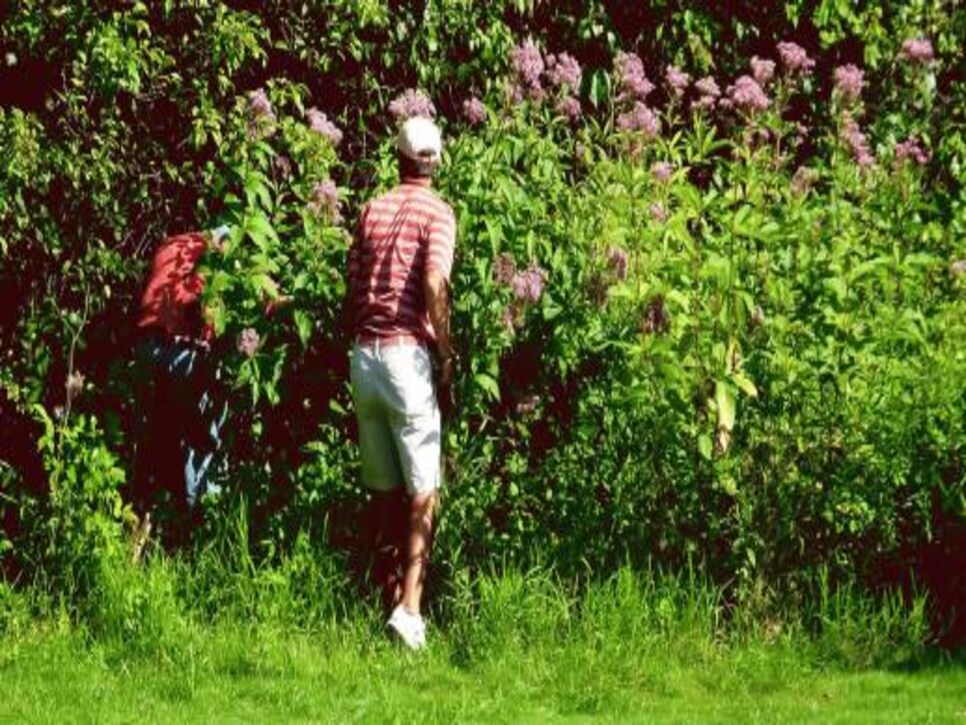 One day last summer, Peter A. brought Wayne, an acquaintance of his, as a guest. Wayne was on the golf team at a big university many years ago, but hadn't played much since. He was so rusty that day that he actually missed his ball on his first attempt at a tee shot, but Barney said you could tell he was a player from the quality of his whiff. Afterward, at lunch -- hot dogs and hamburgers provided by one of the guys, and cooked on the grill in the executive parking lot, outside the men's-room window -- Wayne asked if it was really true that our clubhouse doesn't have a restaurant. When we said that it was, he said, "This is the club for me," and joined. We don't have a bar, either, unless you count the fridge in the men's locker room and our two kegerators: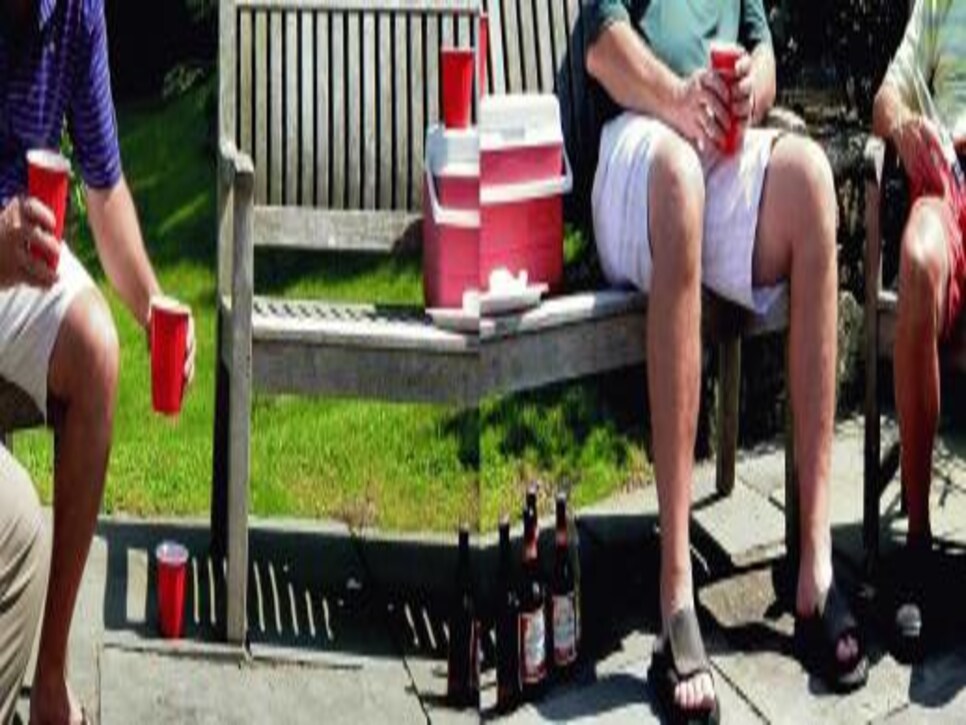 Last Sunday, for unknown reasons, one of the kegerators began serving a sort of accidental microbrew, which, if we had decided to market it, we might have called Old Warm & Flat. The guys decided to deal with it by drinking to the bottom of that keg as quickly as possible, and loading another: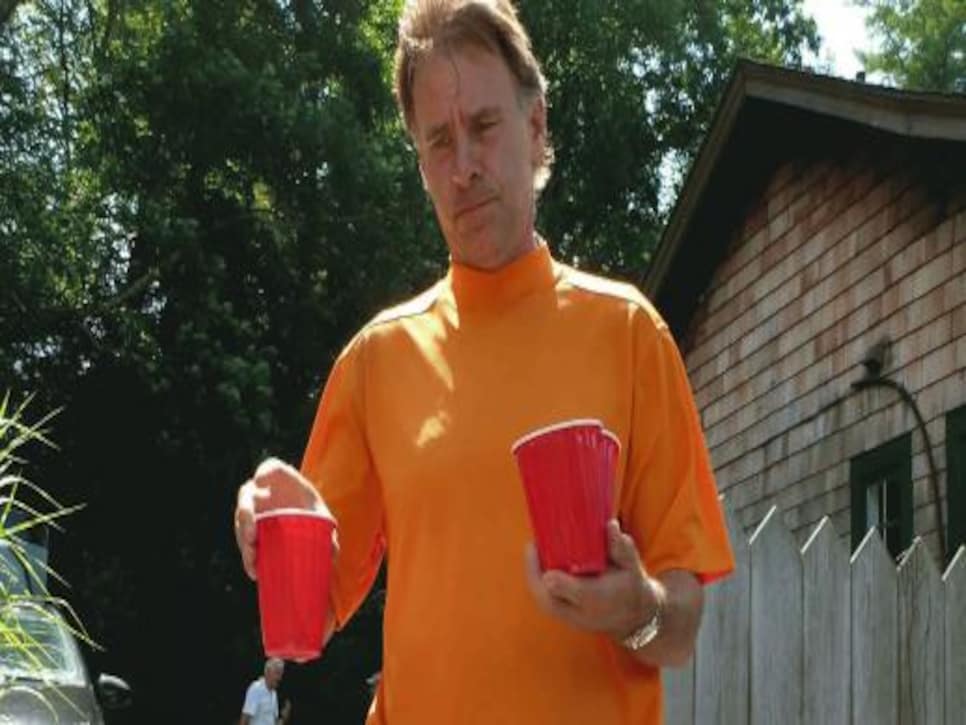 During lunch that day, Jimmy -- who is in his early twenties and, as a consequence, usually has trouble getting up early enough on Sunday to play golf with us in the morning -- had a truly brilliant idea. I realized as I was writing this that I can't tell you, yet, exactly what his idea is, except to say that it involves these trees: