The Loop
A viewer's (and listener's) guide to the U.S. Open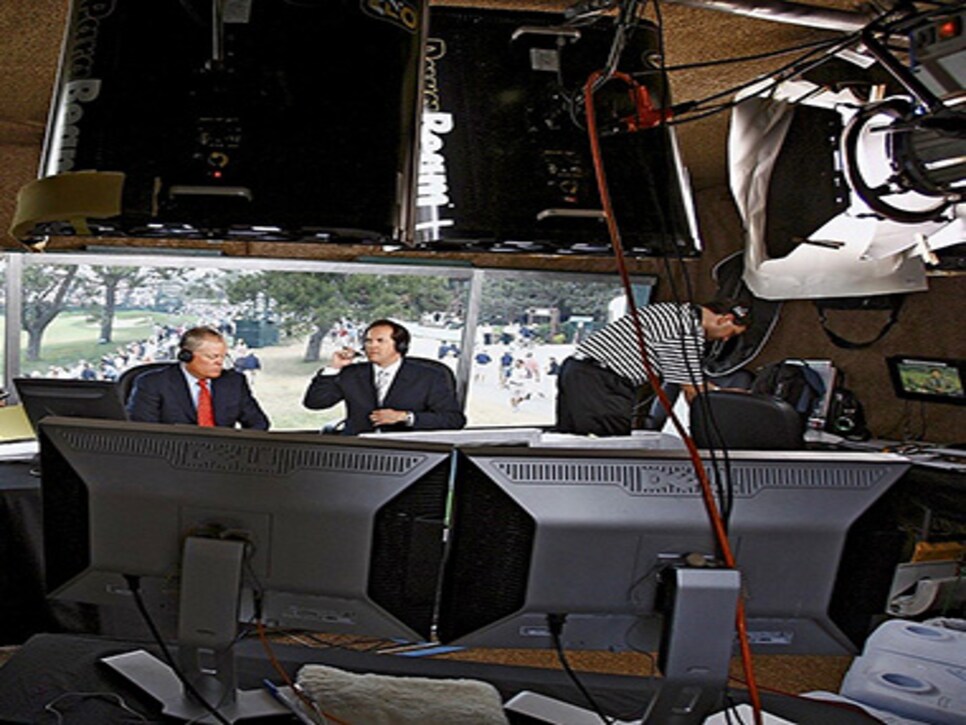 Subscriber only, yes, so if you aren't on board with satellite radio, scroll on by. But for those who are, you know that Sirius/XM is suddenly all-in on golf coverage after years allowing PGA Tour Radio to barely survive.
XM Channel 93/Sirius 208 will carry ESPN Radio coverage all four days: Thursday and Friday from 10 a.m.-5 p.m. ET, Saturday and Sunday from 2 p.m. ET until the conclusion of play.
All of Sirius/XM's new programming will include U.S. Open coverage, anchored by a two-hour preview from Crenshaw on Golf Wednesday at 1 p.m. ET. Ben Crenshaw and co-host Ed Clements will talk about the course, its restoration and what to expect this week.
Matt Adams and former PGA TOUR pro John Maginnes host a special U.S. Open Preview show Tuesday at 1 p.m. ET, Wednesday at 11 a.m. ET, and Saturday and Sunday from 12-2 p.m. ET leading into the tournament broadcast.  U.S. Open Replay, hosted by Taylor Zarzour and Brian Katrek, will air each evening after tournament play-by-play.
ESPN Radio can be accessed online at ESPNRadio.com or via the ESPN Radio app.
After 33 years, the network covers first- and second-round coverage of U.S. Open for the final time Thursday and Friday. As always, the coverage windows are broken up by two hours of NBC coverage, which, if nothing else, allows viewers to take a break from Chris Berman's antics. The times for ESPN's coverage:
Thursday and Friday 9 a.m.-3 p.m. ET and 5-7 pm ET. Edited encore presentations each night at 8 p.m. ET.
SportsCenter at the U.S. Open will air hour-long broadcasts Tuesday and Wednesday at 2 p.m. ET on ESPN, and Thursday and Friday at 7 p.m. ET on ESPN News.
For those at work, the ESPN tournament broadcast will be available via the WatchESPN app and online by searching WatchESPN. Cable subscription required.
This is the easiest schedule to remember: NBC airs two-hour blocks on the network Thursday and Friday from 3-5 p.m. ET.
Saturday coverage is from noon-7:30 pm ET. Sunday's final round is from noon until the completion of play. A special send-off for NBC's final U.S. Open broadcast is planned.
Expect Johnny, Dan, Rog, Gary and Rolfing to get a little emotional Sunday when they say sayonara to a championship they so clearly love covering.
__ __The network supplements coverage from NBC and ESPN with pre- and post-round programming. Brandel won't have Tiger to pick on, but you can bet the on-site insights will flow from the usual suspects.
Morning Drive airs Monday through Wednesday starting at 7 a.m. ET, and at 6 a.m. ET Thursday through Sunday.
Live From the U.S. Open originates from a set overlooking the clubhouse at Pinehurst and begins the week with pre-tournament player news conferences and airs throughout the week before and after tournament play.
Monday: 11 a.m.-2:30 p.m. and from 7 to 8:30 pm ET.
Tuesday and Wednesday: 9 a.m.-5 p.m. and 7-8 p.m. ET.
Thursday and Friday: 7-9 a.m. ET and 7-9 p.m. ET
Saturday and Sunday: 8-11 a.m. ET and 7:30-9:30 p.m. ET