The Loop
A victory at the PGA is far from a sure thing for Tiger Woods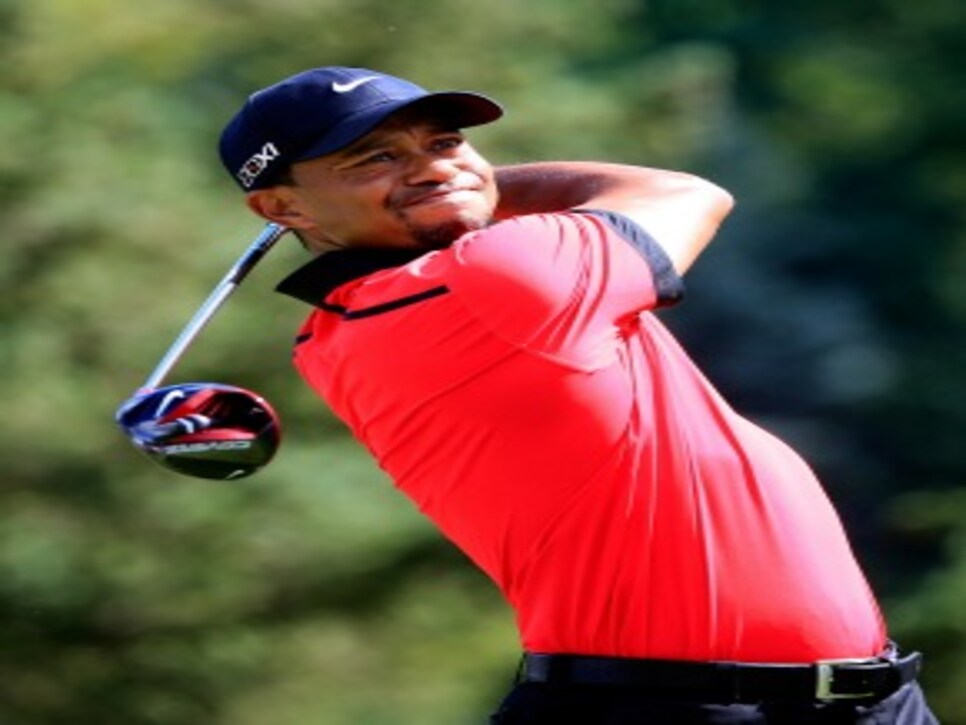 There's no denying that Tiger Woods has had a fantastic year so far: seven top 10s, two in majors, complimenting five wins in the 11 events he's played. If this was anyone but Tiger Woods, we'd be dubbing it a "career year." But this is Tiger Woods, and as goes with the territory, expectations have shot sky-high for the world No. 1 to follow his victory at Firestone with a win at the PGA Championship this week, which would bring an end to his more than five-year major drought.
The numbers say he's a rock-solid pick for at least a top 10: In the 17 majors he's played in after winning his event before, he's accumulated 13 top 10s, making-up about 76 percent of his finishes. Four of those top 10s were wins, two of which came at the PGA Championship. But numbers are boring sometimes. Throughout the years, a Tiger win at his last event before a major elicits a reaction that makes you think a victory at the following major is the only possible outcome. Here's what Paul Azinger tweeted after Tiger's WGC victory:
But he's hardly the only one. Here's what Bloomberg reported, under the headline "Woods Favored to End Major Drought at British Open," after Tiger's victory at AT&T National in 2009: "Woods, who is scheduled to tee off at 9:09 a.m. local time, is listed as the favorite at 2-1 odds with U.K. bookmaker William Hill Plc, meaning a winning $1 bet returns $2 and the original wager. Sergio Garcia is second at 12-1, with Rory McIlroy third at 20-1." Earlier that year, Tiger was given 9-2 odds of winning the Grand Slam, and the way he was talking did nothing to suggest that wasn't a possibility. Here's what he said right before the Masters: "It feels great to be in contention again, to feel the heat on the back nine...I look back at my three tournaments I've played this year, I've gotten better at each one. That was the whole idea -- to keep progressing to Augusta." It turns out that winning his last event before a major has been one part of Tiger's game that hasn't dropped off during his major-less slump. Since 2009, Tiger has won his last event before a major eight times, but has never followed it with a win. His best finish came at the 2009 PGA Championship, when Y.E. Yang overtook him on the final day, and he finished second.
Related: Can Tiger keep it rolling at Oak Hill But don't worry, not everyone is wrong all the time. If you do the math, when Tiger wins his last event before a major, he goes on to win that major about 25 percent of the time. The last time that happened was in 2007, when he won the WGC by eight strokes. Here's what he said after that victory, in an article entitled "Woods is ready for Southern Hills," which appeared on GolfDigest.com in August 2007. "This might just give a little more confidence," Woods said. He won the PGA championship the following week. Sound familiar?