The Loop
A USGA intern at last year's U.S. Women's Open is kicking for the Denver Broncos in the Super Bowl
When Brandon McManus plays in Super Bowl 50 this Sunday in Santa Clara, Calif., the Denver Broncos second-year kicker will be facing the most pressure-packaged competitive environment of his life. So is there any past experience that the 23-year-old might be able to rely on to calm his nerves?
How about his internship last summer at the U.S. Women's Open.
McManus spent three weeks last June and July working for the USGA at Lancaster (Pa.) Country Club, gaining first-hand experience in how to put together a championship. In watching how things unfolded behind-the-scenes at the Women's Open, McManus was surprised to learn how much tension there is not just playing in a sporting event, but conducting one, too.
"When you're running a championship, you're relying on a lot of other people to do things," McManus told USGA.org last summer. "It's more of an anxious stress. I'd much rather have the stress of the kicker, because at least I have full control of it."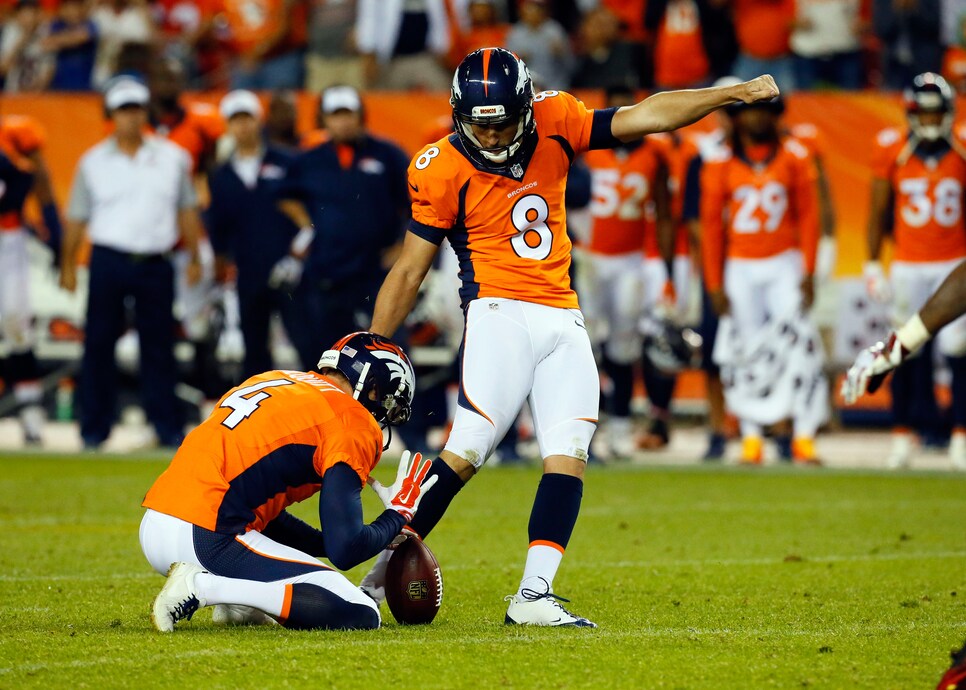 McManus, who plays to an 8 handicap, connected with the USGA through the NFL Career Development Program, which assists players in gaining work experience that can be used after their football days are over. He says one of his post-NFL career goals is to be director of operations for the Super Bowl. He also had ties to the Lancaster area, growing up roughly 80 miles away from the course in Lansdale, Pa., and going to college an hour away in Philadelphia at Temple.
Among McManus' duties were working with the USGA operations, course setup and agronomy staffs. He also spent time as a walking scorer. "It was cool to be under the radar compared to my usual job, walking the three professionals," McManus said.
"We talked with Brandon about what we might want to do and tried to make it as all-encompassing for him as possible," said Matt Sawicki, the Women's Open championship director, who was impressed by McManus' work ethic, regardless of whether he was moving boxes or going out with the greens crew before sunrise. "There's a reason why professional athletes like Brandon make it -- it's because they're willing to put in the time and the effort to make it happen."
Guess we know which team the USGA is rooting for.