The Loop
An inside look at one of the more remarkable player-caddie relationships in Masters history
GolfDigest.com regularly highlights golf books we find of interest to readers. This week is: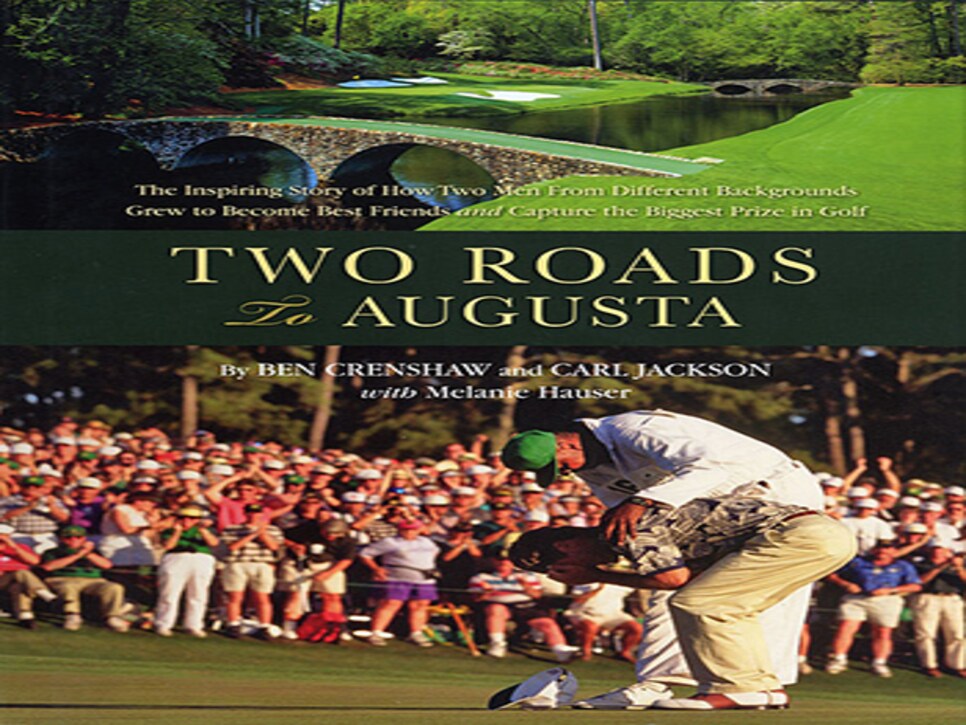 One of golf's bygone traditions feels quaint, wholesome, even refreshing in today's money-laden, high-pressure world of professional golf. The practice of tour players employing local caddies at tournaments is nearly forgotten except among the most historical-minded golf observers. That system made major championships, in particular, a special week for dozens of local caddies who got to work in the presence of professional stars.
It was 1983 when Augusta National began to allow Masters participants to bring their own caddies, rather than use the clubs. Ben Crenshaw had already played in the event since 1972, and started using local caddie Carl Jackson as his annual bagman in 1976. Crenshaw decided to keep Carl on his bag, while others started bringing their own men, saying it was "a pretty easy decision for me." The merits of the move bore out when Crenshaw won the 1984 and 1995 Masters. The image of Jackson leaning over an emotional Crenshaw following his second victory, just after mentor Harvey Penick's death, has become an indelible Masters moment.
There have been only a handful of books devoted to the lives of tour caddies, but the combination bio of player and caddie found in this joint autobiography even more rare, speaking to the unique relationship of the two men. You get the full approach: their lives pre-Augusta, highlights of the Masters years, including Crenshaw's two wins, and their lives heading toward the twilight years. (Crenshaw, 63, has said that next month's Masters will be his last.)
It's a great-looking book, well illustrated and, because it's got a lot of Masters stories to tell, entertaining. It also has a background story of its own. First released in 2013, it had an initial print run of 7,500 copies that went quickly. Until recently, the book could only be ordered for several hundred dollars new, even up to $1,300. But this new second edition is being sold at $49.95 (postage paid). Search online sites, or order with Pro Tour Productions, 1800 Nueces St., Austin, TX 78701.
I particularly liked: The background on caddie life at Augusta National, the nicknames, the environment, and how the club transitioned to its 1983 policy change to allow non-club caddies at the Masters. Included in this background is Jackson's fascinating relationship as exclusive caddie to Jack Stephens, a member starting in 1962 and club chairman from 1991-1998.