Whenever I'm on site at a PGA Tour event, I become the embarrassing guy who mimics players' takeaways after watching them swing. I wish I could help it, but I can't. The professional in me gives way to the guy who just wants to hit the clubface square.

The problem, though, is the oceanic gap between tour players and the rest of us can't always be bridged. An anatomy of Rory McIlroy's swing, for instance, could be broken into two categories: 1.) Do more of that; and 2.) Don't even bother.

There's another segment of players worth studying who, believe it or not, are closer to my level—players who look more like me, maybe even swing more like me, yet are still more proficient in getting the ball in the hole when it counts.
Recently, the US Am Tour, which runs local tours nationwide, conducted its national championship at Sunriver Resort in Oregon. The range of skill is broad; players in the top flight are producing scores under par, while the winner of the sixth "Tiger" flight shot 101 in the final round and hung on to win by one. But all of them had to perform under their version of pressure, which means they've got something to teach a chronic underperformer like me.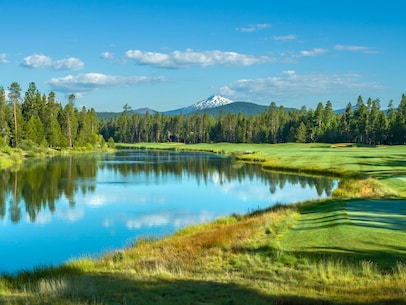 Part of Crosswater was reportedly built in the meadow where John Wayne, as Rooster Cogburn, filmed his climactic charge with guns blazing in the 1969 film, True Grit. The Bob Cupp design is far more subtle than a Wayne western, with low-profile greens edged by graceful chipping areas and fairways intersected repeatedly by the Big and Little Dechutes rivers. Crosswater was Golf Digest's Best New Resort Course of 1995.
View Course
I put a series of questions to three US Am Tour champions—Jonathan Minkoff, who won the championship flight; John Mauck, winner of the second "Player flight"; and Travis Nichols, who captured the senior championship. I was interested in how they won on such a big stage, but really more in what brought them to that stage in the first place: How often did they practice? What did they work on when they did? What were the shots that gnawed at them under pressure and how did they manage against it?
Below are some of their biggest revelations:

The little things make the biggest difference
Standing on the range of a tour event is like landing on a different planet. You need to see and hear only one swing to understand why they all shoot lower scores. But at the club level, the differences are subtler. When I asked US Am Tour winners about their breakthroughs in recent years, the answers bordered on mundane. There is no magic bullet, they say, but a series of subtle improvements that have led to greater consistency.

"I had a mini-breakthrough a few years ago when 'tempo' became my focus and not trying to overswing, also while managing result expectations," said Mauck, 41, whose fourth-round 80 was good for an eight-shot win in the second-division Player flight.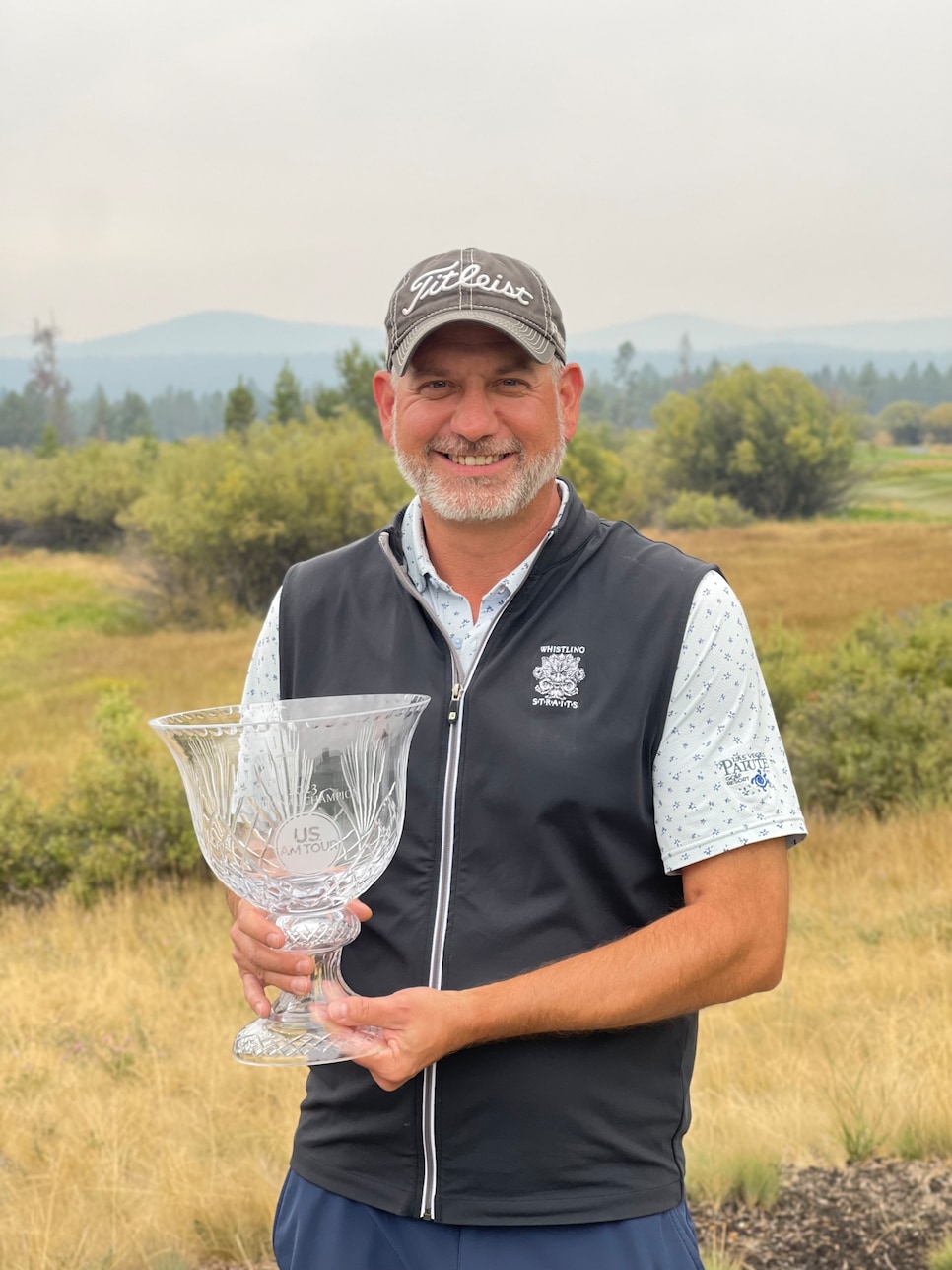 John Mauck won the Player flight at eight over par.

Travis Nichols, 50, who won the senior division with four rounds of 76-67-70-74 credited a friend who noticed a hitch in his swing a few years ago at a member-guest.

"I was not maintaining my posture on several shots," Nichols said. "I worked on keeping my head quiet and maintaining my posture, not standing up through the swing. My ball contact has consistently improved over the past several months."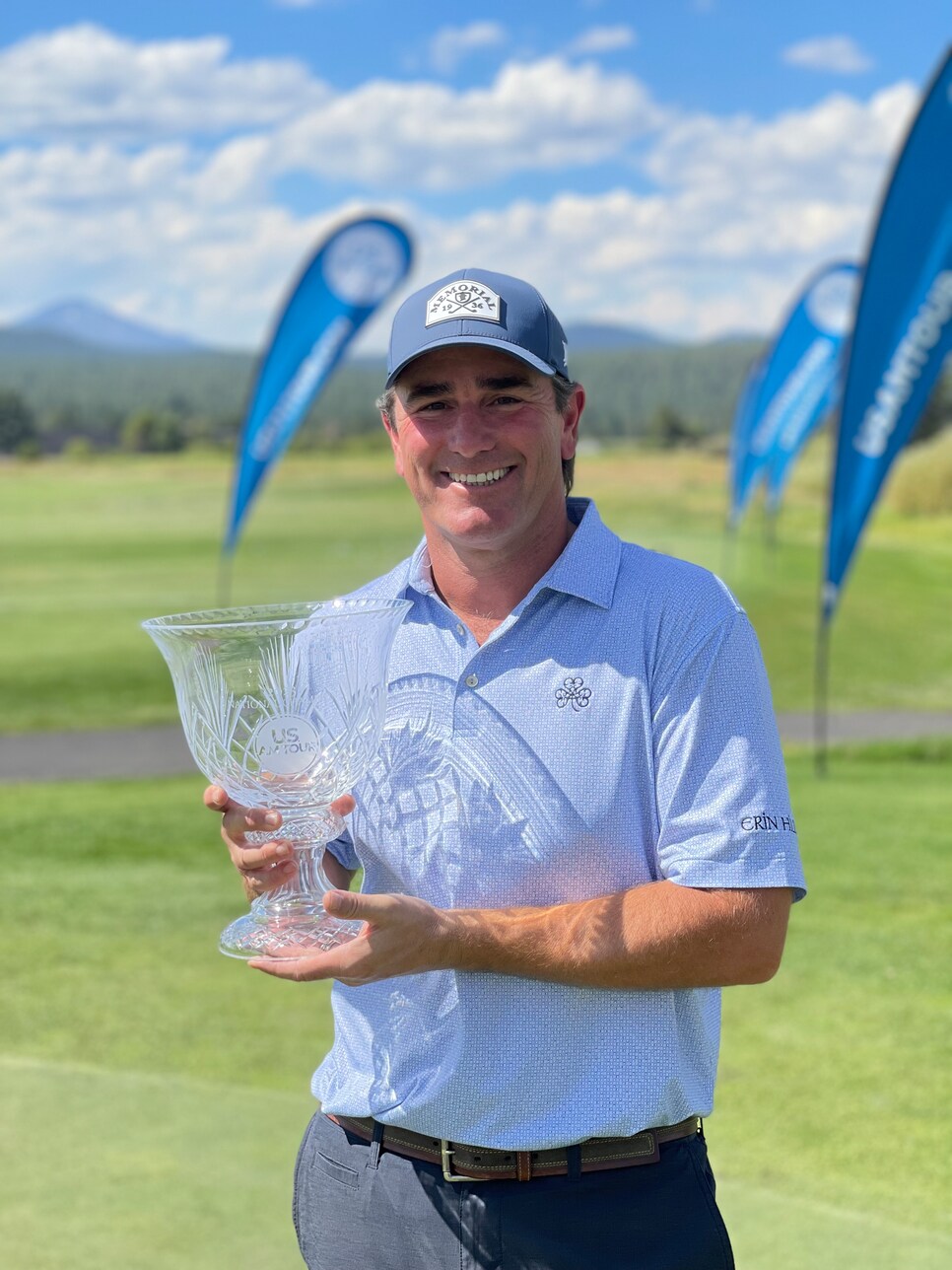 Senior champion Travis Nichols
None of the players I contacted spent much time worrying about distance, all saying the benefits of clean, repeatable contact override a few miles an hour of swing speed.
"I have realized that distance is a great thing to have but driving accuracy, putting, chipping and course-management skills can be much more valuable than an extra 10-20 yards off the tee," Nichols said.
"I chase consistency, as I believe that is more important. Position and course management are my keys to lower scores," Mauck said.

Amateur golfers refer to the word "consistency" so often, it risks losing meaning. As both Mauck and Nichols said, their greatest gains came in refining a swing that allowed them to hit more fairways and more greens, and reduce the type of round-killing moments that undo players like me. But, those players also noted, consistency isn't just about mechanics, but an element of discipline as well.
"For every tournament I compete in, I have a game plan and I don't deviate from that plan," said Minkoff, who won the top flight by playing the four rounds at even par.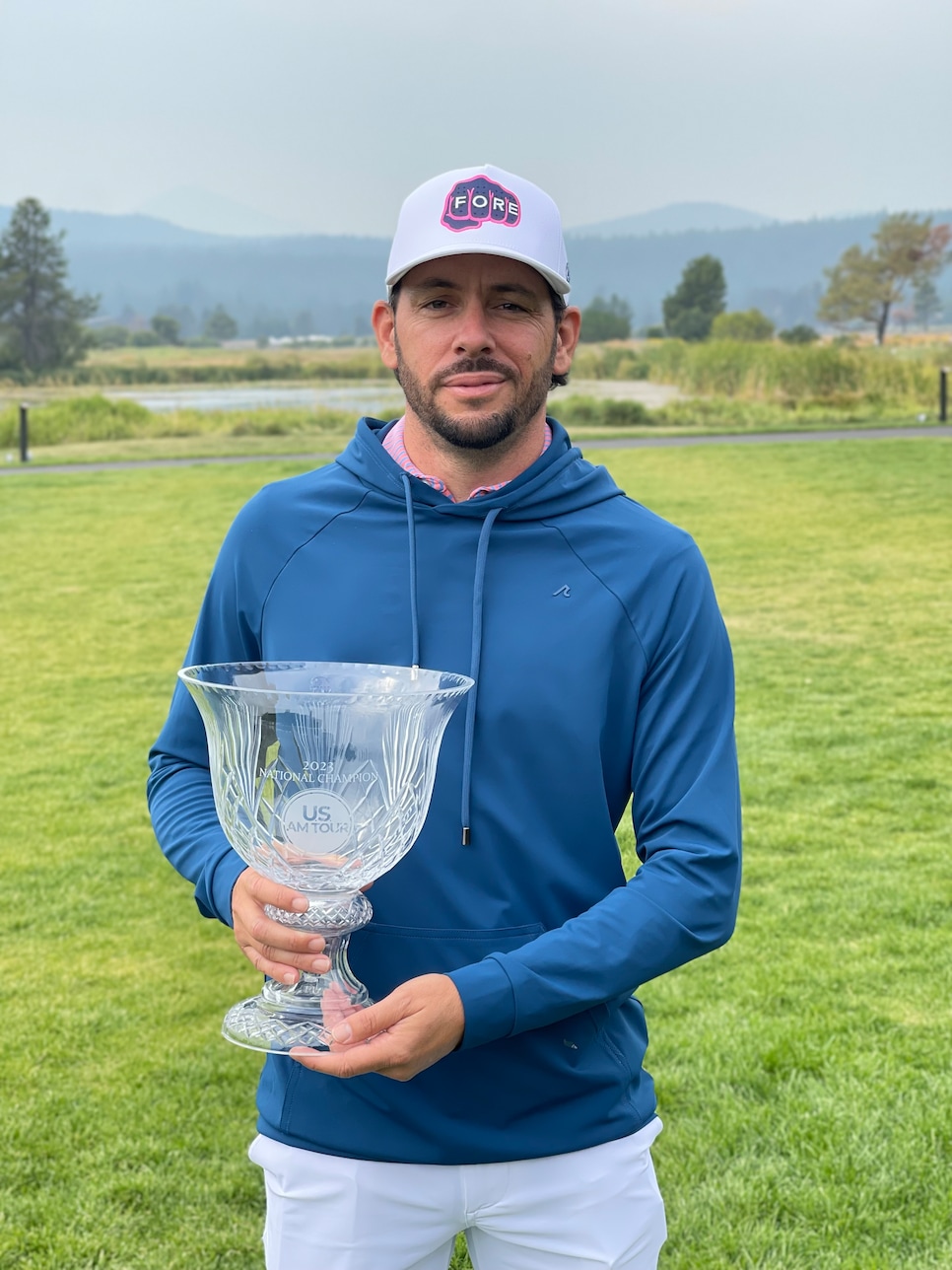 Championship flight Jonathan Minkoff.
Often overlooked is the importance of understanding one's own game—not only what shots you should hit, but which ones to avoid.
"Most shots in golf are lost due to bad decision-making," Nichols said. "That leads to situations where you're either out of position, or where unnecessary risk was taken without commensurate reward."
Practice quality over quantity

It's inevitable when comparing yourself to superior golfers to revert to a familiar excuse: Yeah, but these guys probably practice and play more. Actually, no.
Remember these are all amateurs with careers and families, and unlike me, they can't knock out a 45-minute chipping session and call it "research" (Do I actually do this? Maybe). But what they all do better than me is structure their practice times to be as effective and efficient as possible, very often limiting their focus to small incremental improvements.
"I don't get to practice much," Minkoff said. "I primarily play tournament golf."
When they do practice, players said, it's reserved to fine-tuning the fundamentals—grip, ball position and a lot of short game. And if you don't even have time for that, Nichols said, you can learn a lot from the company you keep.
"Playing with better players is the best way to improve your game," Nichols said. "You will pick up on the understanding of how to navigate the golf course, not just swing the club, which ultimately is the essence of playing golf. "