The Loop
A Tiger Woods Masters prediction made 20 years ago today
This has been a celebratory week, the 30th anniversary of one of golf's greatest stories — Jack Nicklaus winning the Masters at 46.
There is another anniversary, too, one not worth celebrating, but surely worth remembering. On this day 20 years ago, April 10, 1996, Tiger Woods, 20 and still an amateur, played a practice round at Augusta National with Jack Nicklaus and Arnold Palmer. That in and of itself was not memorable. What was said afterwards was.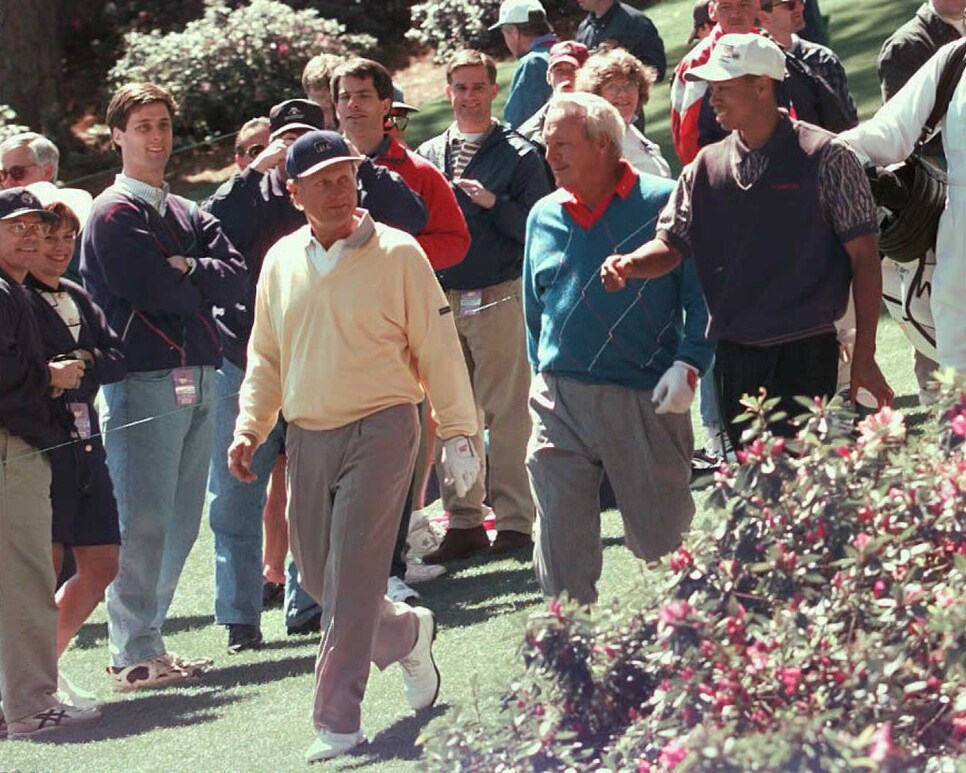 "Both Arnold and I agree that you could take my Masters and his Masters and add them together and this kid should win more than that," Nicklaus said.
Together, they won 10 Masters, Nicklaus six and Palmer four. Woods never came close. He's won the Masters four times.
"This kid is the most fundamentally sound golfer I've ever seen at any age," Nicklaus said. "I don't know if he's ready to win yet or not, but he will be the favorite here for the next 20 years. If he isn't, there's something wrong."
Woods last won the Masters in 2005. He isn't playing this year, the second time in three years that he has missed the Masters because of injury.
A footnote to that practice round: At the par-5 15th hole, Woods hit a 3-wood off the tee so as not to highlight the distance difference between him and a pair of legends. Afterwards, Nicklaus drew the distinction himself, when he noted that Woods made his own game "look puny," he said.