The Loop
A Tiger Woods-free Masters? Yes and no, and 'it's weird'
Stories of interest you might have missed…
The Tiger-free Masters, USA Today columnist Christine Brennan called it, before explaining that it isn't really Tiger free. "He's missing, but he's still very much present," she writes. "There isn't a news conference that goes by where his name doesn't come up. The praise showered upon him by the young men who grew up idolizing him, the same men who are now taking over the game from him, is laudatory and enlightening. It's part press conference, part oral history." She also noted that "it's weird."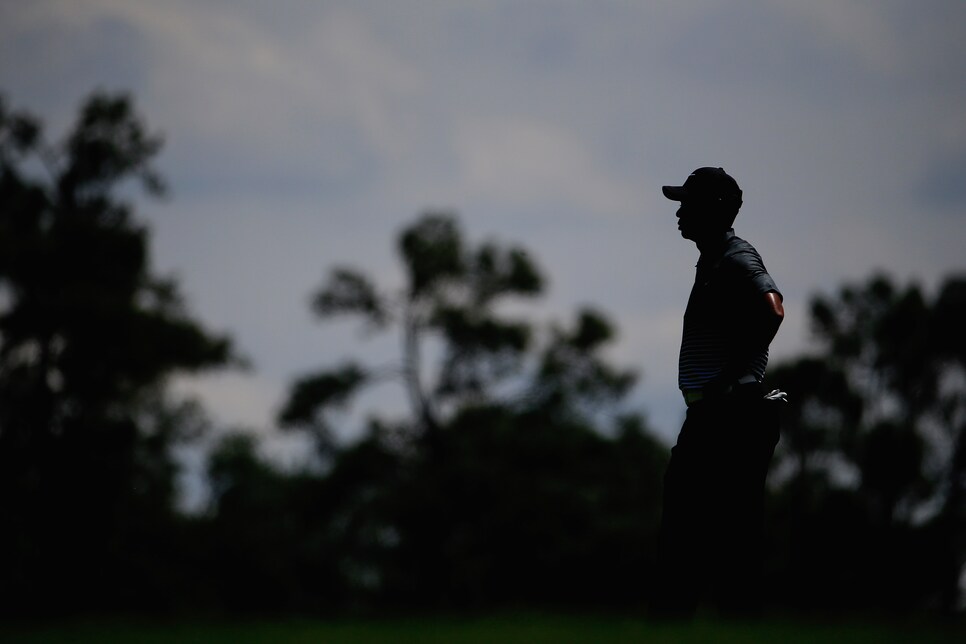 "A year ago, [Marc] Leishman was forced to flee Augusta National on the eve of the Masters when he received word that his wife, Audrey, had been hospitalized with potentially deadly Toxic shock syndrome. 'I left everything at Augusta and flew home,' Leishman said. 'It was very scary, that was my first emotion, thinking that I wasn't going to have a wife anymore and the boys weren't going to have a mom.'" Mark Cannizzaro of the New York Post has his story.
Esteban Toledo, who played eight years on the PGA Tour, is now on the PGA Tour Champions, where he has won four times. This week? He's at Augusta National. "Esteban Toledo was on a beach in Los Cabos, Mexico, earlier this year when his Masters dream finally came true via a text from fellow PGA Tour Champions player Sandy Lyle. 'We're going to walk those fairways together,' Toledo recalled the message saying. Toledo, 53, never qualified for the Masters as a player in eight seasons on the PGA Tour…he always considered not making it to Augusta National as a void in his career. No matter. This week, Toledo will be between the ropes as the caddie for Lyle, the 1988 Masters champion, who agreed to put Toledo on his bag after being asked on the driving range at a recent PGA Tour Champions event," Tom Spousta writes at Masters.com.
"Imagine someone giving you Super Bowl tickets. On the 50-yard line, no less. As you head into the stadium, rejoicing over your good fortune, you're told there has been a change. You'll be sitting in a suite with the Manning family. And before kickoff, you're invited onto the field. Would you like to kick an extra point? This is the closest equivalent to Berckmans Place, the high-end hospitality at Augusta National that actually has no equal and is shrouded in secrecy, like so much of the club," Teddy Greenstein of the Chicago Tribune writes in this story on what an ESPN executive described as Xanadu.