The Loop
A sweet alternative to the usual post-round brew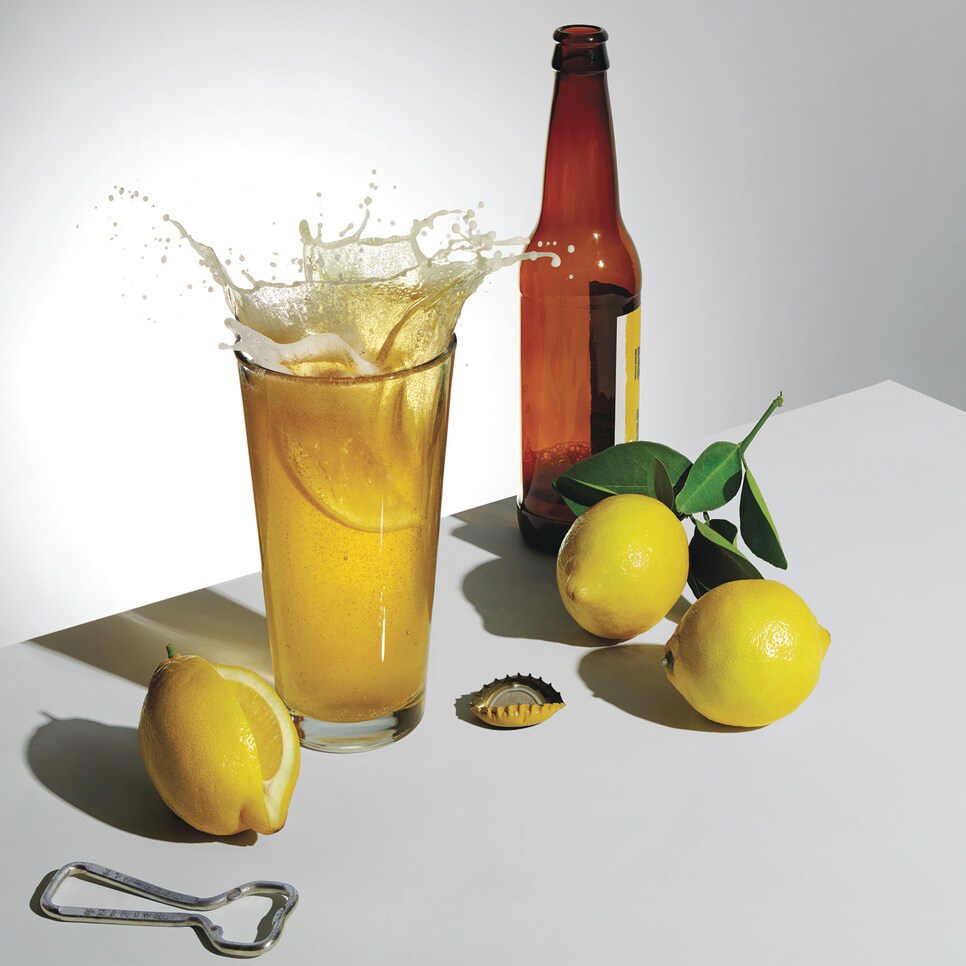 It was one of those hot, sticky days, and after we finished golf, Uncle Steve poured us glasses of beer mixed with lemonade. That nostalgic sweetness of lemonade mixed with the crispness of a light beer made for the perfect thirst-quenching, slightly buzz-inducing drink. What I thought was mixology genius was actually a homemade version of a drink that has been around since the 1800s: the shandy. "A shandy is something you're drinking during the day, when it's hot out, and usually when you're doing something active," says Andy Hurt, an instructor at New York's Columbia Bartending Agency and School of Mixology. In the United Kingdom, shandies are typically a mixture of beer and a carbonated soda, such as 7Up, which many Britons call lemonade. It's more common to use noncarbonated lemonade in the United States. Either way, the shandy is a delicious alternative to the usual post-round beer.
Below: Three recipes from Hurt, plus a handful of commercially available shandies.
BASIC SHANDY
6 oz. lager
6 oz. lemonade
Stir gently
COLD TODDY
6 oz. lager
3 oz. ginger beer (Reeds, if available)
3 oz. lemonade
1 tbsp. honey
Stir gently, garnish with lemon
GOLFER'S GROG
8 oz. ale
2 oz. grapefruit juice
2 oz. fruit punch
Stir gently, garnish with lime wedge
SOME READY-MADE SHANDIES FOR SALE
▶ Curious Traveler Lemon Shandy / 4.4% alc.
▶ Narragansett Del's Shandy / 4.7% alc.
▶ Leinenkugel's Summer Shandy / 4.2% alc.
▶ Schöfferhofer Grapefruit / 2.5% alc.
▶ Widmer Brothers Hefe Shandy / 4.2% alc.