The Loop
A suit designed for bigger-bodied dudes
Size is subjective. The same way your pitching wedge is 4 degrees stronger than the one you had in your bag in the 1990s, your standard-size 40 regular suit you wore on your first job interview measures completely differently than the one hanging in your closet now.
Just as short irons got stronger, suits have also gotten slimmer. We're totally buying the slimmed-down silhouettes. They make guys with regular builds look leaner and feel more comfortable everywhere from the boardroom to the bar. That said, they can leave bigger bodied dudes either looking like Chris Farley in Tommy Boy or swimming in a suit that fits them in the shoulders but nowhere else.
Enter J. Crew's new Crosby suit. Based off the company's slim-fit standard Ludlow block, the Crosby maintains all the aesthetics of today's modern suit with a shorter jacket, slightly narrower lapel and flat-front trouser. It specifically buys your big man some room where it counts: across the shoulders, down the sleeve and around the thigh. The result is a sharp fitting, classic suit built for the bruiser.
In fact, J. Crew was so confident in its kits, which can be found on the company's website, that it used the New York Knights, New York City's semi-pro Rugby team, to model the new threads.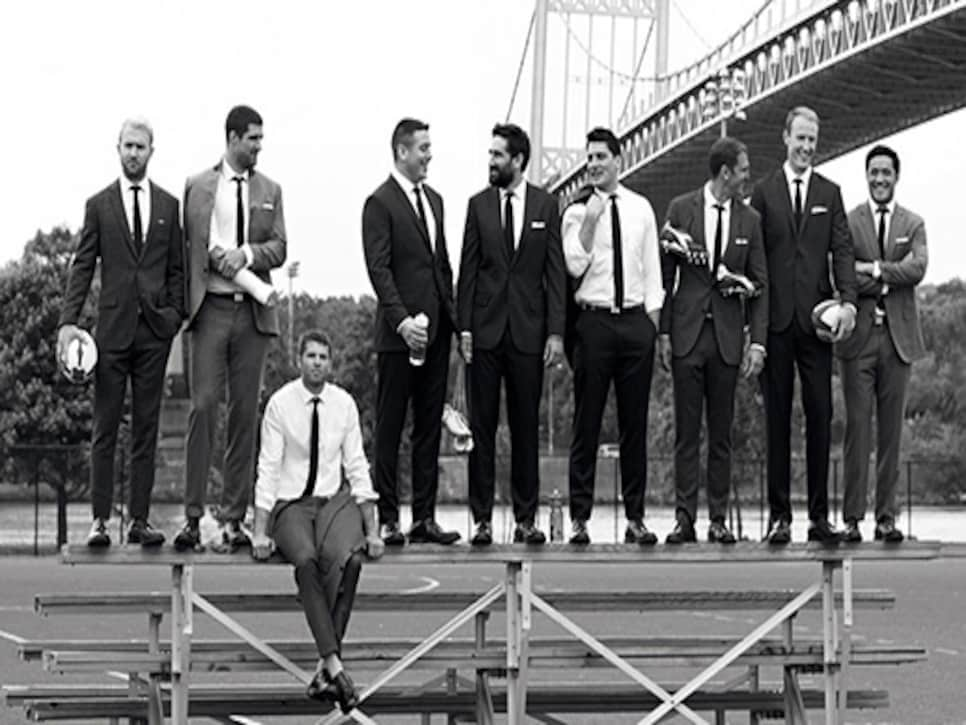 I mean if these guys wearing it, we're pretty sure the Crosby, available in two seasonal cloths and two basic for $650, can handle whatever you plan to put one through.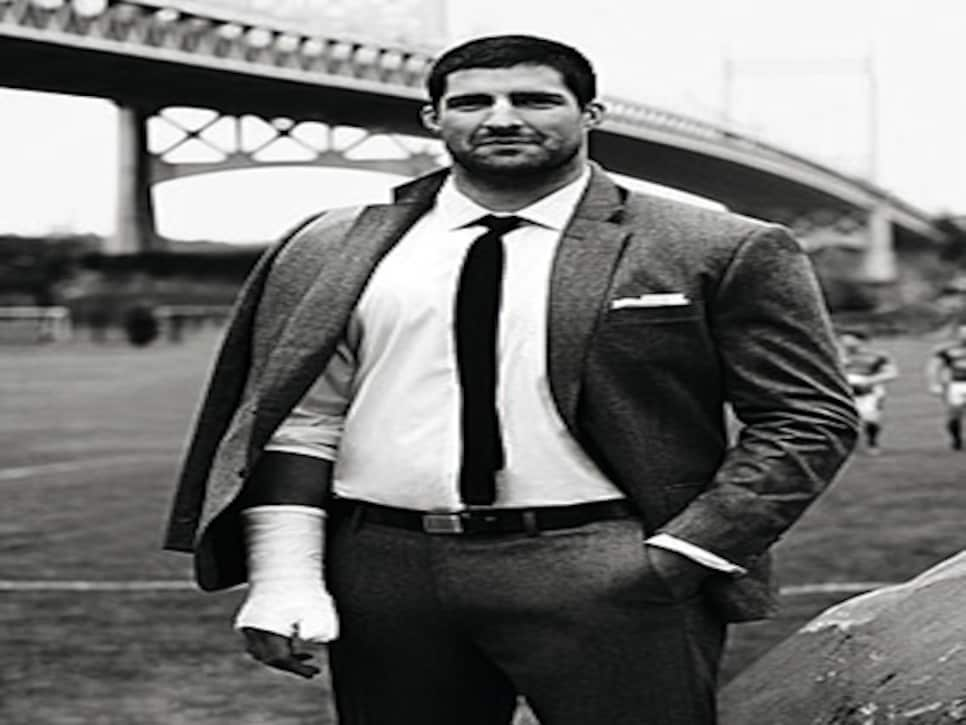 Photos courtesy of J. Crew