The Loop
A sour start to McIlroy's Ryder Cup career
The "poison dart," as Stewart Cink referred to it, traveled some 30 feet before taking up residence right in Rory McIlory's chest. Fifteen minutes later, as the 21-year-old Ulsterman proceeded through the requisite series of handshakes following his and partner Graeme McDowell's 1-up loss to Cink and Matt Kuchar, he looked as if he were still staggering.
Cordial enough to look his opponents in the eye, McIlroy was also dejected enough to shift his glance back down toward the ground as quickly as possible. At that point following his second match of this Ryder Cup, he may have wanted to pack up and go home. For better or worse, he instead had a return engagement on the first tee.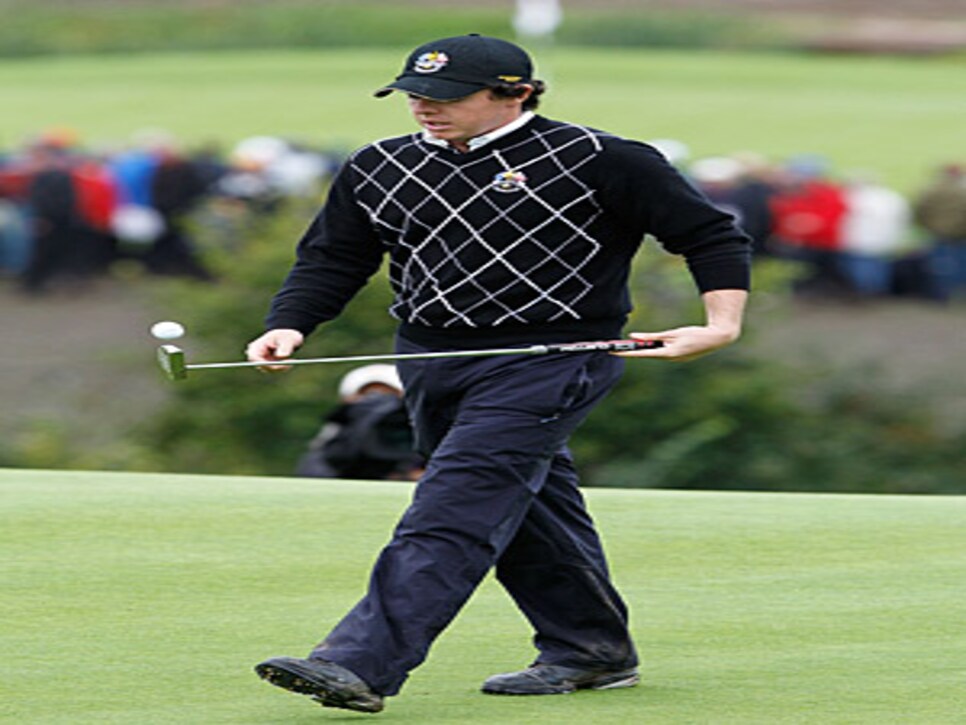 It began in the morning four-ball match against Cink and Kuchar, when on the 18th hole, Cink had watched his approach shot roll into the water, opening the door for McIlroy to take advantage. Instead, McIlroy's approach was even worse. He landed that shot into the water, and then another as well, leading to a disappointing half point.
In the afternoon foursomes, the collapse was even more dramatic. After McDowell stuck his approach shot close on the 17th hole, the Europeans were poised to go 1 up. But when Cink rolled in his 30-footer for birdie and McIlroy missed his own six-footer, they needed to birdie the 18th hole to even have a chance at another halve. Once again, the crucial shot fell to McIlroy. Once again, he responded poorly, spinning a simple wedge shot from the fairway off the green into the bunker.
At the dawn of what is likely to be a long career, McIlroy may only need time to acclimate himself to an event that is unlike any other in golf. Because as much as McIlroy may love being part of the Ryder Cup, the Ryder Cup so far has yet to love him back.