It takes a big man to admit he's wrong, and an even bigger man to apologize. Which is why, historically, I've done neither.
I've been erroneous in many forecasts, observations and opinions. Unfortunately, I'm a stubborn S.O.B., which is why I remain steadfast in such implausibilities as Tiger Woods having two more majors in him (that's wins, not appearances) and Will Smith making a hell of a presidential candidate (actually, judging by the 2016 nominees, perhaps not so absurd).
Which brings us to East Lake Golf Club, home of this week's TOUR Championship.
In a primer post for the FedEx Cup, I wrote the following about the Atlanta, Georgia course:
Q: Hey, those are some nice courses! I'm guessing the same applies to the Tour Championship, right?
A: Well, not that there's anything wrong, per se, about East Lake Golf Club, site of the Tour Championship. It's a Donald Ross design and was a former home to Bobby Jones. Unfortunately, it lacks the pizzazz you'd want out of a season-ending venue. Put it this way: East Lake is like a ham-and-cheese sandwich. Perfectly suitable, gets the job done...but you're not bragging, or necessarily even happy, about having one.
It's at this point I should mention that, even though I'm 29 years old, I have a cranky temperament that makes Statler and Waldorf look cheerful. Still, co-workers and readers let me know I was too harsh in this write-up. For what it's worth, the club itself took the jab in stride:
Because East Lake could take a joke -- an increasing rarity in this sport -- I felt I owed it to the course, as well as our readers, to reassess this evaluation.
And, after spending Wednesday morning traversing the confines and talking to folks smarter than myself (concededly, a large contingent), I have come to the conclusion that I was wr-wr-wr...I was wro-wr-wro...I might have misspoke.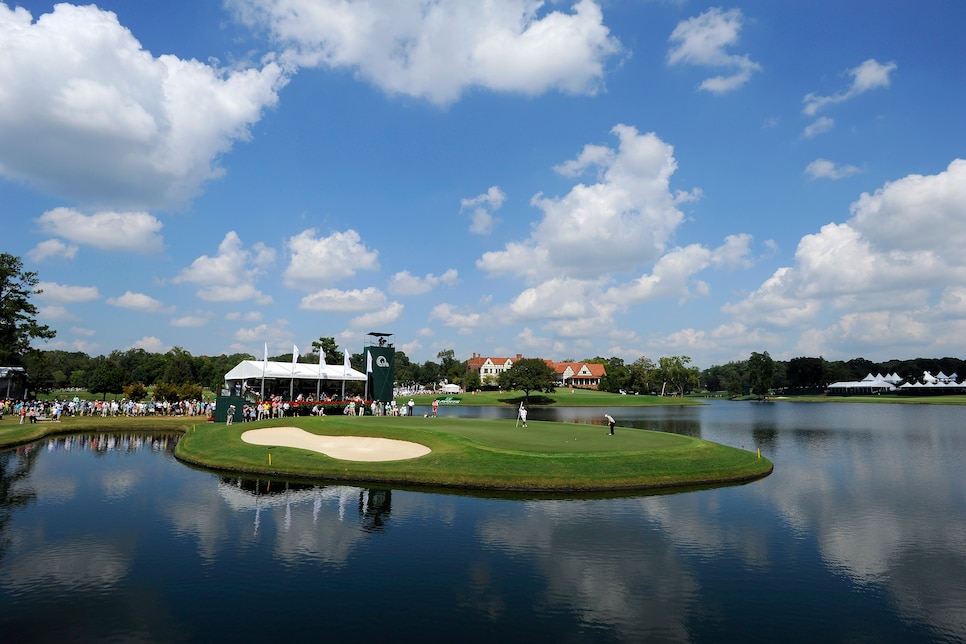 For a refresher, East Lake Golf Club was established in 1908, but it's current layout was designed by Donald Ross, who revamped the course in 1912. It hosted the Ryder Cup in 1963 and U.S. Amateur in 2001, and has been the home of the TOUR Championship since 2004.
But East Lake is most noted as the home of Bobby Jones. The greatest amateur of American golf grew up at East Lake, with his father serving as director for close to 40 years. One of the tales of East Lake is that Jones played his first and last rounds on its premises. The clubhouse is a shrine to the southern gentlemen.
However, my original take was, as a venue for a season-ending event -- one the PGA Tour is desperately trying to make into must-watch theater -- East Lake fell short on the excitement and ambiance scale. Well-maintained, aesthetically-formed holes...just not up to major-tournament standards.
An up-close view reveals a different tale. The biggest aspect that pops out is Ross' signature putting surfaces. The green contours are a sight to behold, rewarding well-played shots but delivering a kick in the behind to wayward approaches. While not necessarily a tight course, you can't spray your tee shots, either. Unlike most par 5s on tour, East Lake's are not gimme-birdie ventures.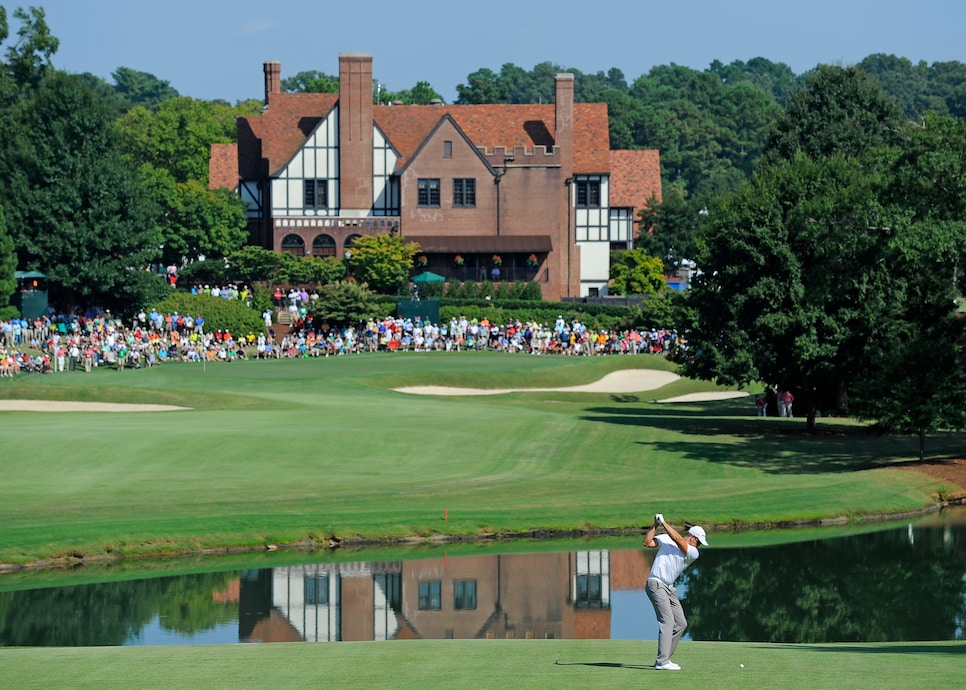 The course also boasts some of the more beautiful water-laden holes in the country, with the par-3 sixth the paragon of this virtue.
Not that it doesn't have its faults. Personally, I think the nines should be switched, ending with the par-5, 600-yard hole that features a pond and a clubhouse backdrop versus a 230-yard par-3. Moreover, there are two-to-three holes that seem congested, almost like they ran out of room when designing the course.
Nevertheless, East Lake more than meets the parameters as entertainer of the TOUR Championship.
In short, I'm sorry, East Lake. You're not a ham and cheese sub. Rather, an Italian combo. You have character, taste and presence. While not roast beef, you're a sandwich that more than delivers.