A Round With Tiger
David Spade's playing lesson with Tiger included this irresistible zinger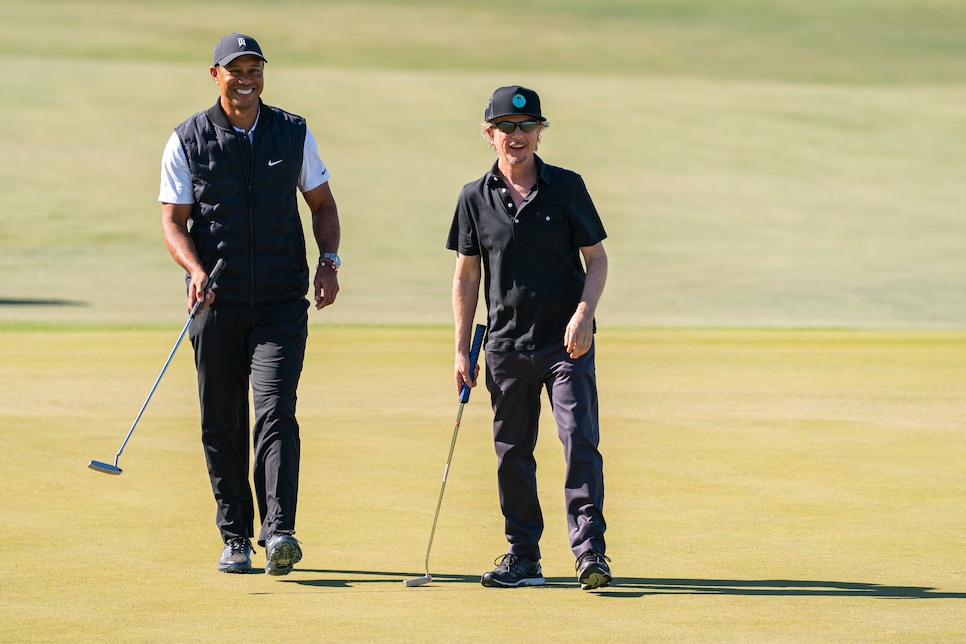 Most people would be far too nervous to speak while hanging with Tiger Woods for the first time. Most people, however, are not David Spade.
The comedian needled the 15-time major champion throughout his playing lesson in Episode 3 of A Round With Tiger, filmed before Woods' single-car accident on Feb. 23. A free-flowing conversation moved to the topic of putters—Spade, like plenty of amateurs, has a mallet. Woods, of course, has perhaps the most famous flatstick in golf history: the Scotty Cameron Newport 2 model he's used to win all but one of his majors.
"So you still got that blade," Spade says. "Do you think these (mallets) are like cheater ones?"
Woods smiles before telling Spade he's used the Scotty for more than two decades.
"That's so cool . . . is it a money thing, or?"
Spade then proceeds to roll in a speedy six-footer to complete an absolutely all-time golfing sequence: talking trash to Tiger Woods, then hearting a putt in front of him.
Woods and Spade, an impressive and self-deprecating golfer, converse throughout the 21-minute episode while Woods helps Spade navigate Rolling Hills Country Club near Los Angeles. Among the topics discussed: Saturday Night Live, neck injuries, and the similarities between stand-up comedy and professional golf.
You can watch a preview of the episode below.
Watch the full episode here.