The Loop
A resort hotel at Washington's Chambers Bay looks closer to finally happening
When the concept of turning a mined-out gravel pit into a destination public golf course that is now Chambers Bay Golf Club outside Tacoma, Wash., was initially discussed in the early 2000s, the idea of building a resort-style hotel near the facility was part of the big-picture thinking. Nine years after the links-style course's opening—and with the 2015 U.S. Open already come and gone—the lodging component finally might be coming to fruition.
Pierce County Executive Pat McCarthy announced on Monday that she has chosen Chambers Bay Development LLC, a local development group based in Puyallup, Wash., to build an 80-room resort-style hotel adjacent to the course, with views of the Puget Sound as part of a development on a 930-acre Chambers Creek Property site.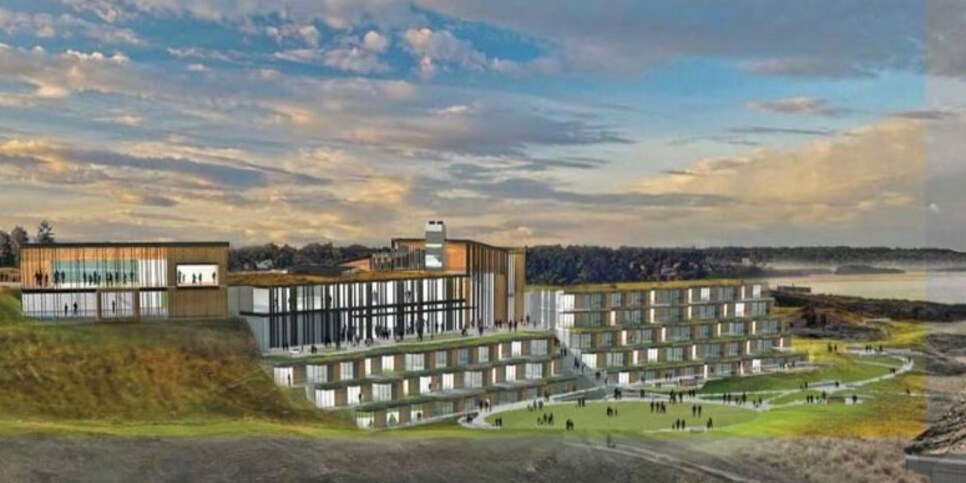 Included in the plan would be a 5,000-square-foot event space, 200-seat restaurant from Seattle-area chef Tom Douglas and six spa-treatment rooms. The project would also create clubhouse, create a public overlook and improvements to a public trail near the park's entrance, as well as building a clubhouse and facilities to hold golf academies, camps and clinics.
The next step is for the development company and the county to negotiate a lease arrangement, which both sides hope can be done by year's end. KOMO News in Seattle reported that the cost estimates for the development are around $45 million with the project being privately funded. The current schedule would have the resort hotel ready for summer of 2019.
The developer's initial plan also included building residential housing along the road that sits above the eighth fairway. McCarthy, however, told the Tacoma News Tribune that this plan is on hold based on feedback from the community.
While the development will enhance the area for local residents and help Chambers Bay become more attractive as a destination golf area, it could also help bring more high-profile golf events, such as the U.S. Open, to the course as well.