The Loop
A refreshed Simpson ready to get back into major competition
KIAWAH ISLAND, S.C. -- Webb Simpson is itching to get back to competitive golf. And with good reason.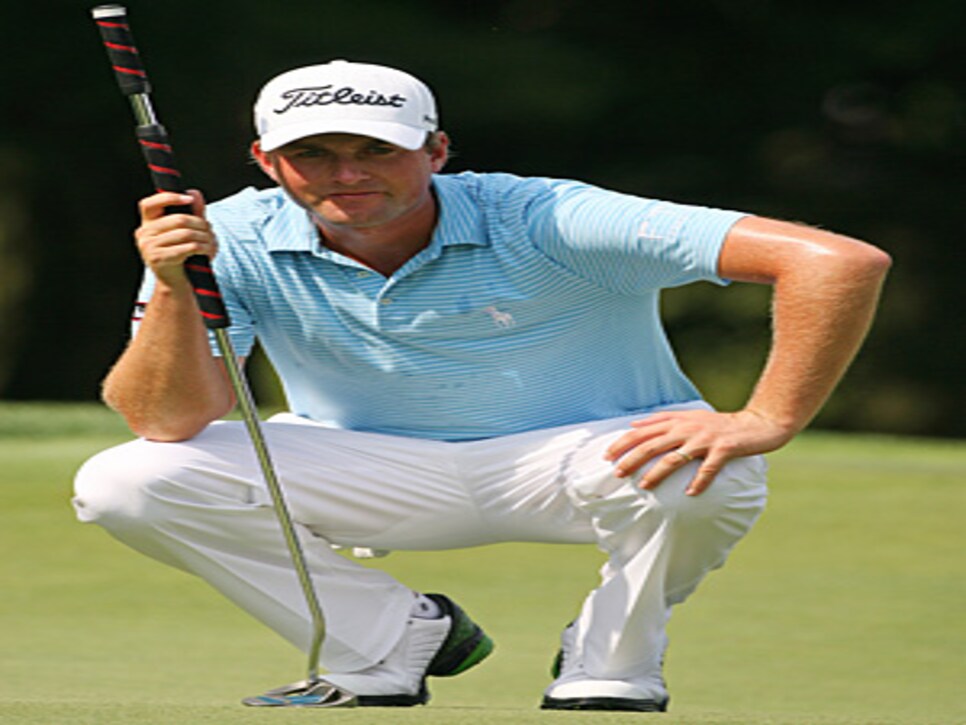 Simpson, the U.S. Open champion, took a month off to be at home for the birth of his and wife Dowd's second child, and they welcomed a daughter, Willow Grace, into the world on July 28th. There never is a bad time to add to a family, but Simpson left the tour at a time when his game was beginning to blossom.
He captured the U.S. Open, his first major, at Olympic Club in San Francisco with a stirring rally over the final two rounds, and he nearly added a fourth career PGA Tour title at The Greenbrier a few weeks later.
Nevertheless, Simpson, 27, had no qualms about packing it in for a spell, even though that meant skipping the Open Championship at Royal Lytham & St Annes.
This week, it's time to go back to work, and Simpson is fresh and ready for the 94th PGA Championship at the Ocean Course at Kiawah Island Resort.
"Yeah, I took a break when I was playing really good golf," Simpson said, acknowledging that the time off was less than ideal from a playing standpoint. "To be honest with you, I feel like the first three weeks I was back at home I didn't want to play any golf, and then kind I gradually got back into it. When you pack your bags for three weeks every month for a living, it kind of becomes second nature to you, so I felt like I wanted to pack up and get ready to go. Not that I wanted to leave the family or leave home, but as a competitor you want to always compete. I felt it last week watching the guys in Akron (at the WGC-Bridgestone Invitational)."
A native of Raleigh, N.C., and a former All-American at Wake Forest, Simpson obviously feels at home in the Carolinas. Twice he won the Azalea Invitational at the CC of Charleston. He doesn't have much experience on the Ocean Course, but he grew up playing golf at a Pete Dye design in Wilmington, N.C., and he likes the atmosphere of the barrier island.
"Any time I can play golf near the beach, I love it," he said. "I grew up close to the beach, and when you go to the beach, it just puts me in a relaxed mode. With all the pressure that comes with a major championship, being in a beach vibe I think it certainly going to help me having grown up around here."
With winning a major comes increased expectations, but perhaps the time off has given Simpson a chance to catch his breath and come into the year's final major under the radar. His confidence hasn't waned since he last competed.
"I'm not going to put any pressure on myself," said Simpson, who tees off on No. 1 at 1:20 p.m. EDT Thursday. "I know that I might feel a little rusty, but at the same time I might get off to a good start. I'm just trying to be patient this week because I know it might take a little time. But hopefully maybe I can get off to a good start and I can get right back into it."