The Loop
A reason David Feherty rooting for U.S. in Ryder Cup: 'When I say that, it pisses off Colin Montgomerie'
There are many reasons to appreciate professional golfer turned CBS golf analyst David Feherty, among them his inherent irreverence.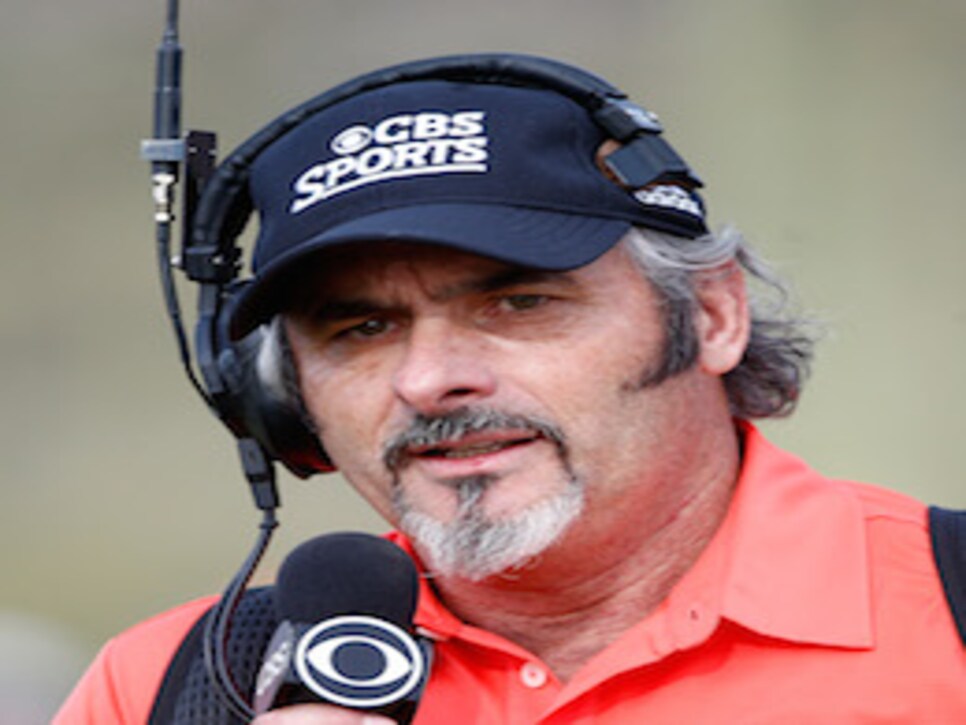 The background: Feherty, a native of Northern Ireland, played on the European Ryder Cup team in 1991, the War by the Shore. In 2010, he became a naturalized citizen of the United States.
So, who is he rooting for in the Ryder Cup this year?
"I'll root for the Americans," Feherty told Dwyre. "I pledged allegiance to the flag. Also, when I say that, it pisses off Colin Montgomerie."
The two have engaged in a feud of sorts, the basis of which apparently was Feherty having dubbed Montgomerie "Mrs. Doubtfire."
"Did he take umbrage with that?" Leno asked.
"Let's just say he was a little miffed," Feherty replied.
In 2012, Feherty also said he was rooting for the U.S., though without adding the Montgomerie jab.