The Loop
A quick Q&A with Jaira Chaffee, a caddie at Bandon Dunes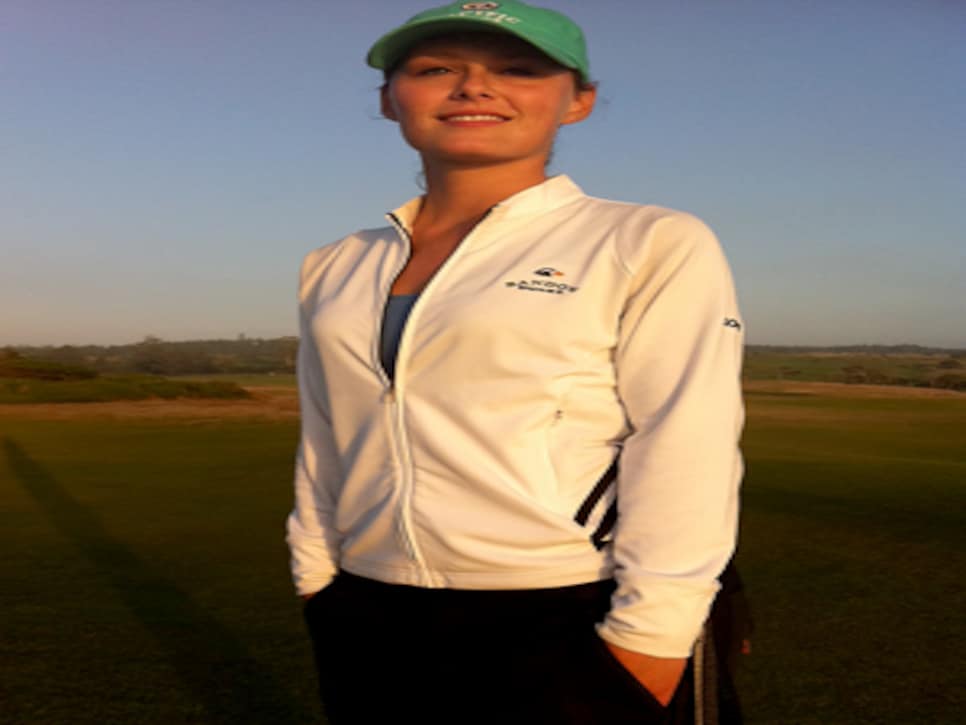 The youngest of nine kids (by three minutes -- she's a twin), Chaffee has just finished her third summer as a caddie at the Bandon Dunes Resort. Not much bigger than a golf bag, Chaffee grew up in Bandon and is as sweet as a summer sunset on the southwestern coast of Oregon. When I stood over a six-foot par putt at Pacific's seventh hole, I was seeing no break. "I see left edge," said Chaffee.
"Now that's a good read," said B-Ray, one of Bandon's veteran caddies. "She takes after her father."
Chaffee's dad has been caddying at Bandon Dunes for 10 years. "Sometimes we get in the same group," says Chaffee, "which is a lot of fun for me. My dad and I are very close."
Throughout my five days at Bandon Dunes, I talked to Chaffee about being raised in a big family, pillow fights, football games and riddles:
__How did you hear about the Evans Scholarship?__Through my high school. I started to caddie because of that, but I probably would've worked here anyway -- it's a great summer job.
__Do you get full tuition to any college of your choice?__I could pick from Oregon or Oregon State.
__Why did you pick Oregon?__Oregon has more liberal arts programs. Oregon State is more engineering, math and sciences.
__What do you want to be when you grow up?__I don't know. I don't have a good answer for that yet.
__Will you be going to the football games?__Definitely.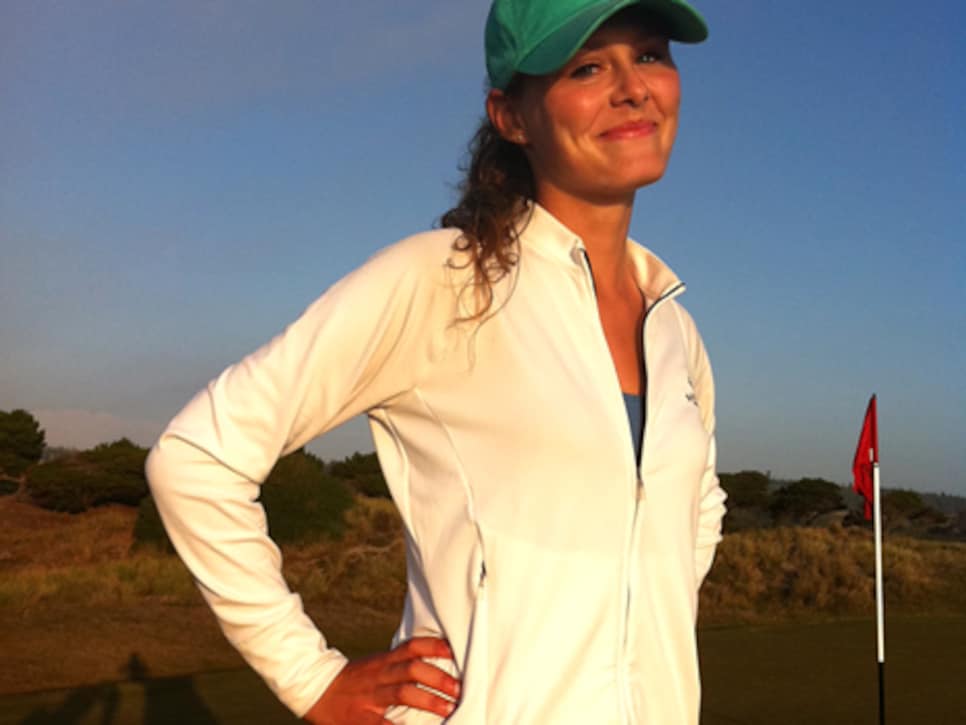 When it came to you, I guess they overlooked "good character."[The sweet smile vanished, and she shot me a glare that went through me like an afternoon wind in August standing on Old Mac's sixth tee.]
____How many of your brothers and sisters have gone to college?__I have two sisters in college right now.
__In a word, what was it like growing up the youngest of nine kids?__Humbling. Although they beat the crap out of me, I love having a big family. There's a lot of company and a lot of love. At one point I shared a room with five girls.
__That sounds like a lot of pillow fights.__Oh yeah, and hair pulling.
__Rank the four courses at Bandon Dunes.__Pacific, Bandon, Trails and Old Mac.
__Why is Pacific your favorite?__I like the views and the holes are interesting.
__Are you a golfer?__I played a year of high school golf.
__What's your handicap?__That's a very personal question. [She never gave me the answer.]
__Have you caddied for any celebrities?__No, I haven't caddied for any of the big names yet.
__Have you had any marriage proposals out here?__Not yet.
__Do you have a boyfriend?__Nope. I'm going into college single.
__Let's say we were to get married, you'd be Jaira Ginella.__It's a good thing that's not happening.
What's the biggest single tip you've received as a caddie?$200. It was in a father/son tournament. They were from Bermuda.
__Besides the occasional $200 tip, what's your favorite part about being a caddie?__Growing up in a small town, I like meeting people from all over the world.
__What are your thoughts about some locals who think Mike Keiser is greedy?__They're ignorant. Keiser is a visionary. How many people does he employ?
__Do you know any good golf jokes?__No, but I can give you a riddle:
I am a protector. I sit on a bridge.One sees through me; others wonder what I hide. What am I?
It took me a half a hole to solve Chaffee's riddle. Tweet me your guesses @Matt_Ginella, or leave it in the comments box below.__