The Loop
Jack Nicklaus doesn't need an introduction. Indeed, a mere mention of the name Jack during a golf conversation is enough to conjure up an image of the man who has won more majors than any golfer in the sport's history.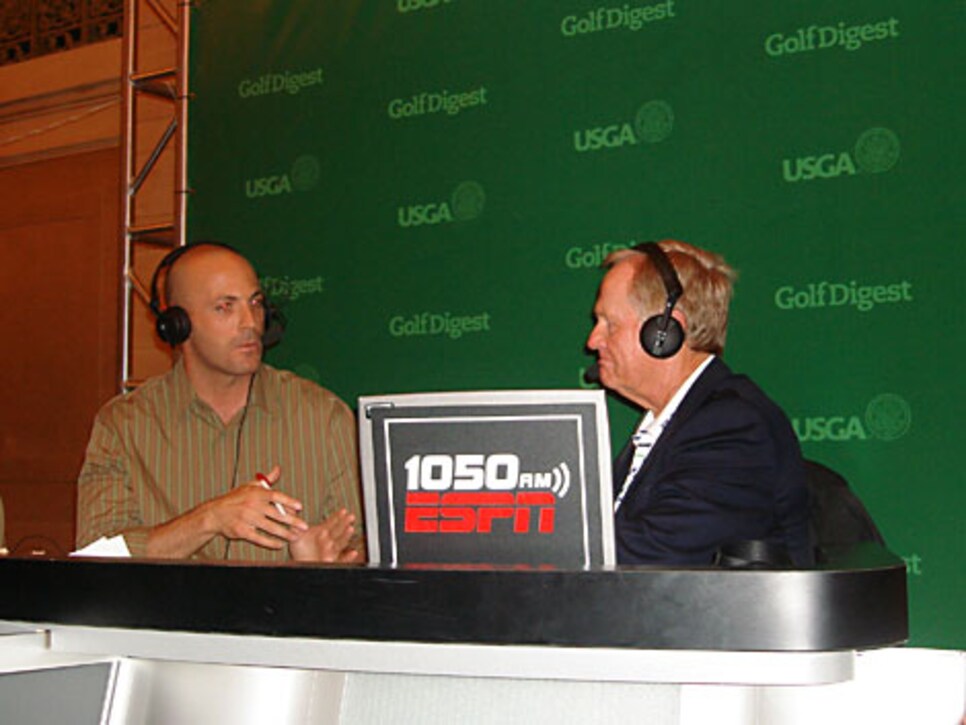 Nicklaus was at Grand Central Station Thursday morning, speaking with ESPN Radio's Brandon Tierney at the first-ever Golf Digest U.S. Open Viewing. More than 50 people stopped to listen to Nicklaus's 15-minute interview, in which he discussed the possibility of golf becoming an Olympic sport, shooting 51 on the first nine holes he'd ever played, and the need to place a premium on driving accuracy. Nicklaus also shed some light on what may transpire this week.
"Length is not an issue," said the four-time U.S. Open winner. "It never is with these guys. And now that the greens have softened up, scores are actually going to be lower."
Nicklaus won the 1962 U.S. Open for his first major victory and first professional win on the PGA Tour, and he agrees with the consensus that the U.S. Open is the game's toughest test.
"The U.S. Open is the ultimate examination," said Nicklaus. "I used to get there 10 days in advance and get to know the rough and greens and all the elements."
Before the interview, Nicklaus posed for photos with 10 RBS Honorees from the First Tee and a replica of the U.S. Open trophy. He was quickly escorted away after the interview, but the excitement didn't go with him. Tierney stayed at the event for two hours, discussing the rain delay and the day's gloomy weather, the unfortunate losses by both the Yankees and the Mets, and interviewing other golf experts such as Golf Digest's Ron Kaspriske. Many more events are scheduled for the rest of the day, and tomorrow from 7 a.m. to 7 p.m.
Before the rain delay this morning, passersby sat down to watch the pros playing at the Open, psyched about the live coverage and sharing the room with golf connoisseurs. Many New Yorkers postponed their original plans, spontaneously carving out time to watch the action with many others.
"It's really cool to be in New York when Tiger's in New York," said Clarke McGriff, who's visiting New York City from Hampton, Virginia. "There's no way I'll ever get there [to Bethpage], so this is the next best thing. My wife and I were about to catch a train to see my youngest son in Brooklyn, but we'll catch up with him later."