News
A Presidential Celebration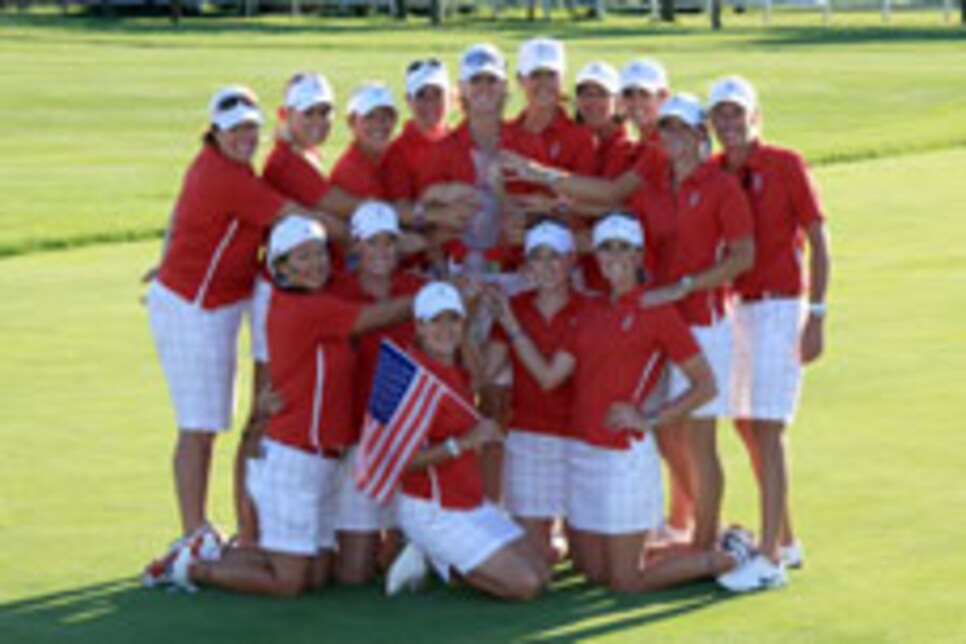 And Natalie Gulbis is already gearing up.
"We have been invited by the white house to meet the President what an honor," she tweeted this morning to her 31,313 followers.
The team visited the White House in 2007 after they retained the Solheim Cup in Sweden. Their 30-minute meeting with President George W. Bush included a few putts on the Eisenhower Putting Green near the Rose Garden. President Dwight D. Eisenhower installed the green in the 1950s. He was a hard-core golfer and a member of Augusta National Golf Club.
And a few gifts were exchanged. The team gave Bush a Ping Solheim Cup putter, and he gave each of them a golf ball stamped with the logo of the presidential seal.
Meeting the President will be a thrill, but Gulbis is also excited to see all of her teammates together in the same room.
"Packing for a trip to meet up with my solheim cup teammates in DC. Can't wait to see everyone again," she tweeted.
The LPGA Tour will tee it up again at the Honda PTT in Chonburi, Thailand during the third week of February.
(Photo by: David Cannon/Getty Images)