The Loop
A Postcard From Wales, Day 5
Coming off five founds in four days at four courses with a combined history of 437 years, I jumped a shuttle from the resort at Celtic Manor down to the clubhouse of the Twenty Ten Course, host of this year's Ryder Cup. The Twenty Ten Course, as it is right now, is three years old, so you can imagine there's a bit of a difference from the purity of Porthcawl to the cartpaths of Celtic Manor.
I realize why an American-style golf facility carved into the Usk Valley of Wales might be jarring for some. But I'm going to go a bit contrarian on this one. First of all, the Usk Valley isn't linksy, so it couldn't and shouldn't be a links. The Twenty Ten is the latest version of what we're familiar with in the U.S. being introduced to the U.K. and Ireland. Think Loch Lomond in Scotland, or the K-Club in Ireland as other examples. If we can build great links golf in the U.S., such as what Mike Keiser has done at Bandon Dunes, who's to say there can't be good American golf across the pond? And to be honest, by the time I finished the round at the Twenty Ten, I can say I liked it a lot more than the Pete Dye Course at French Lick, which received Golf Digest's Best New Public honors last year. (Both charge roughly $300, and both are what I consider overpriced.)
And I think I'm OK with the Twenty Ten because of where I put it in the itinerary--which was last. By the time I got to Celtic Manor, wrestling with the trials of a week of travel and hunkered down in the social trenches of being single, I didn't mind some fluffy lies, shallow bunkers and smooth greens.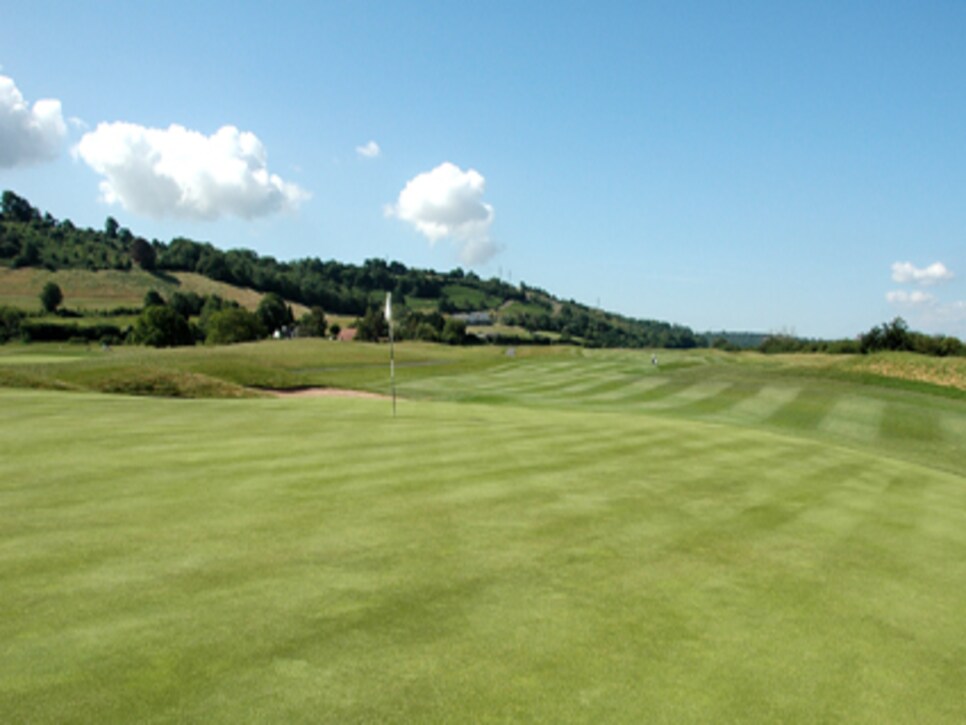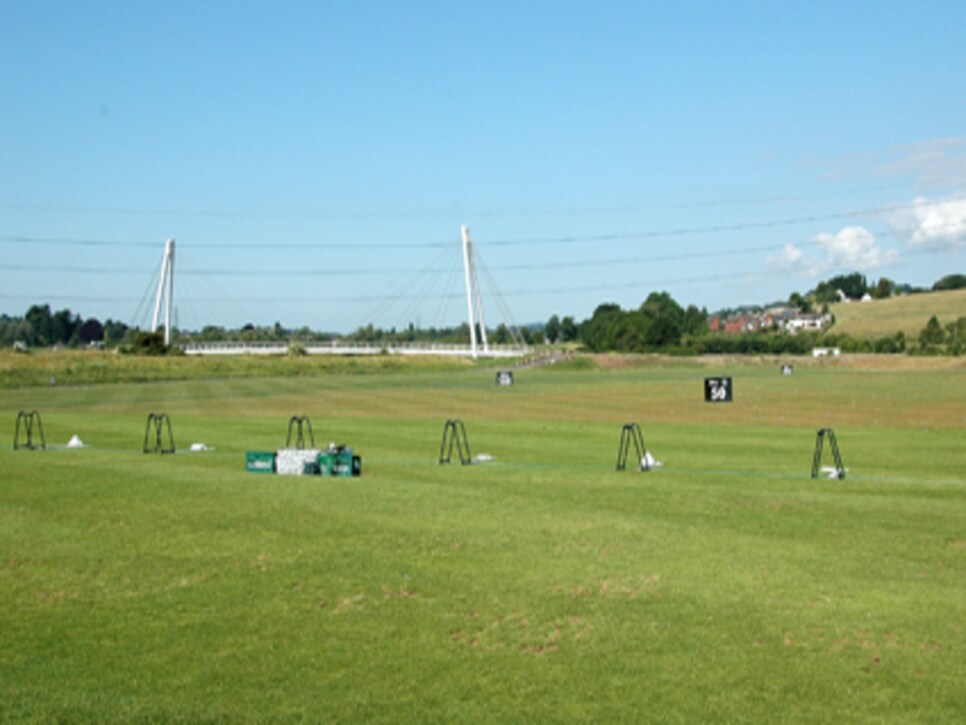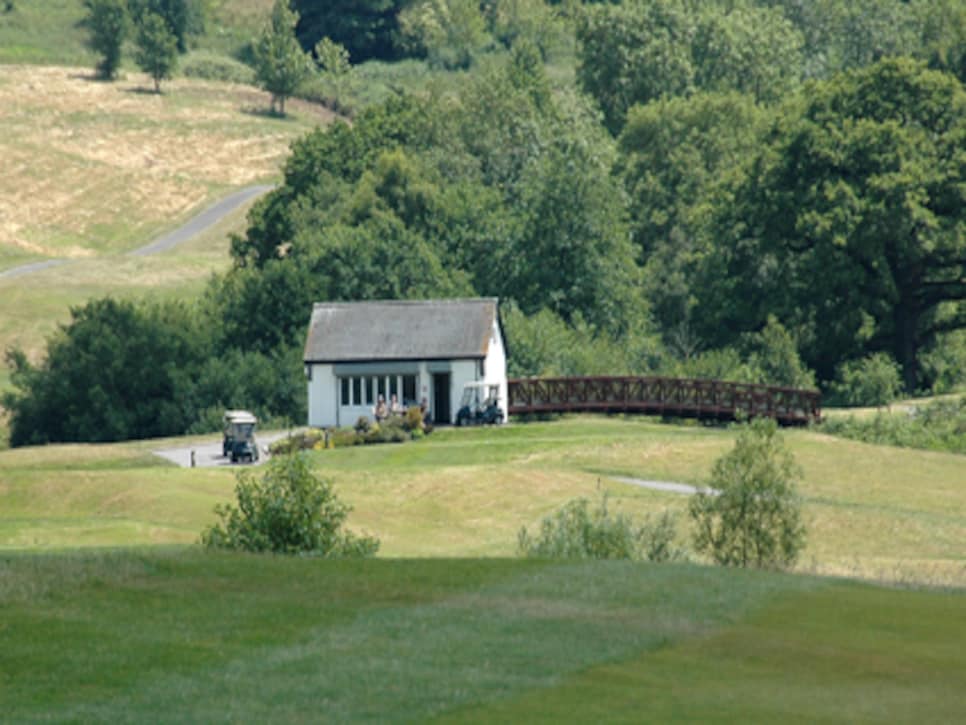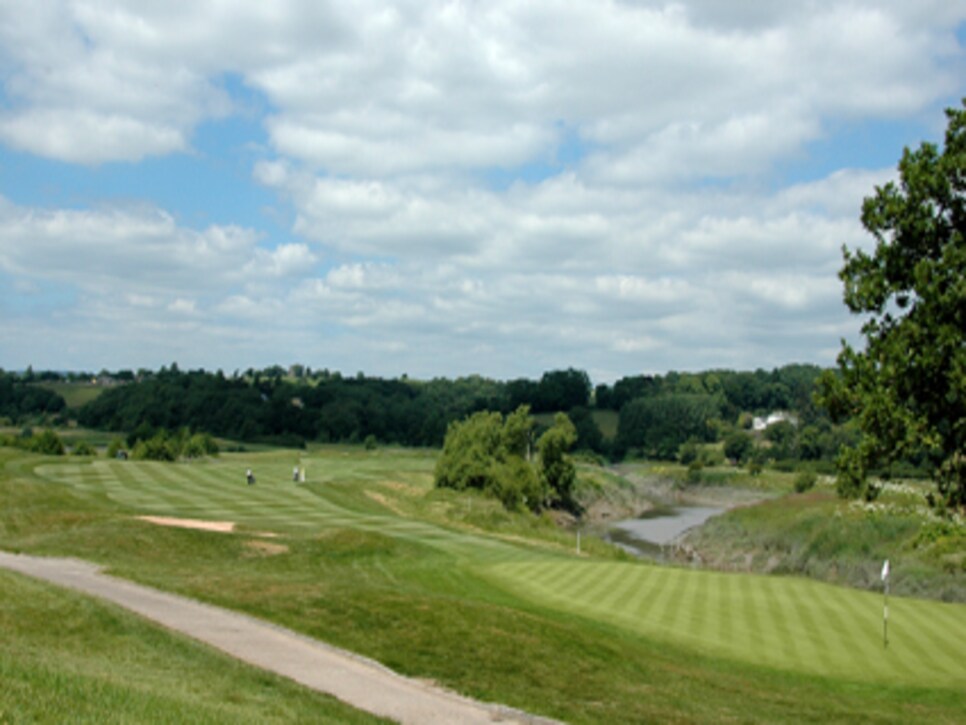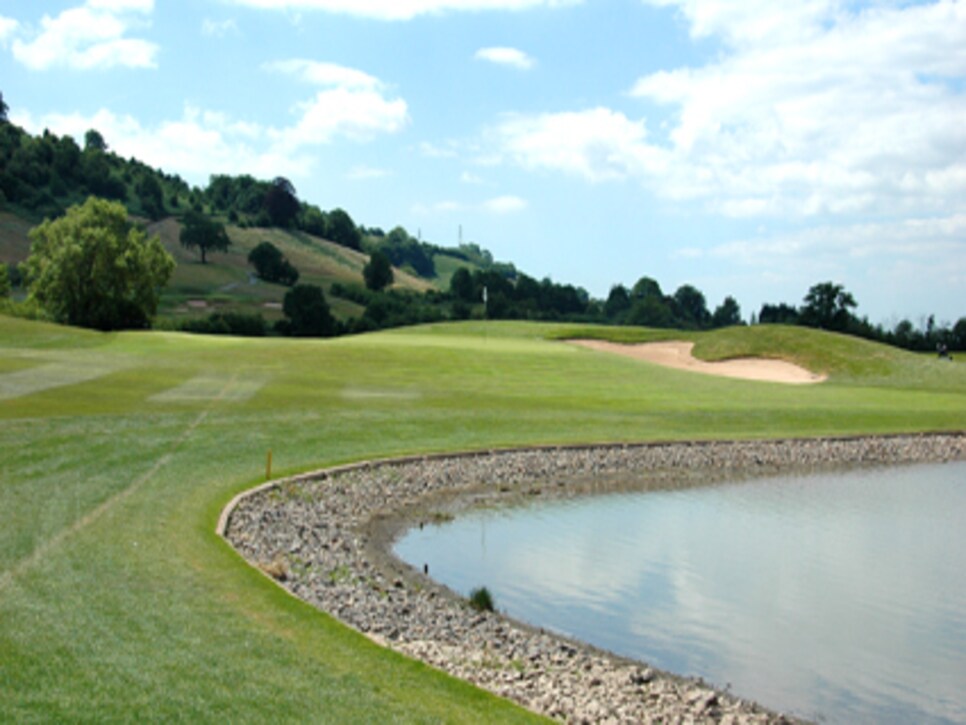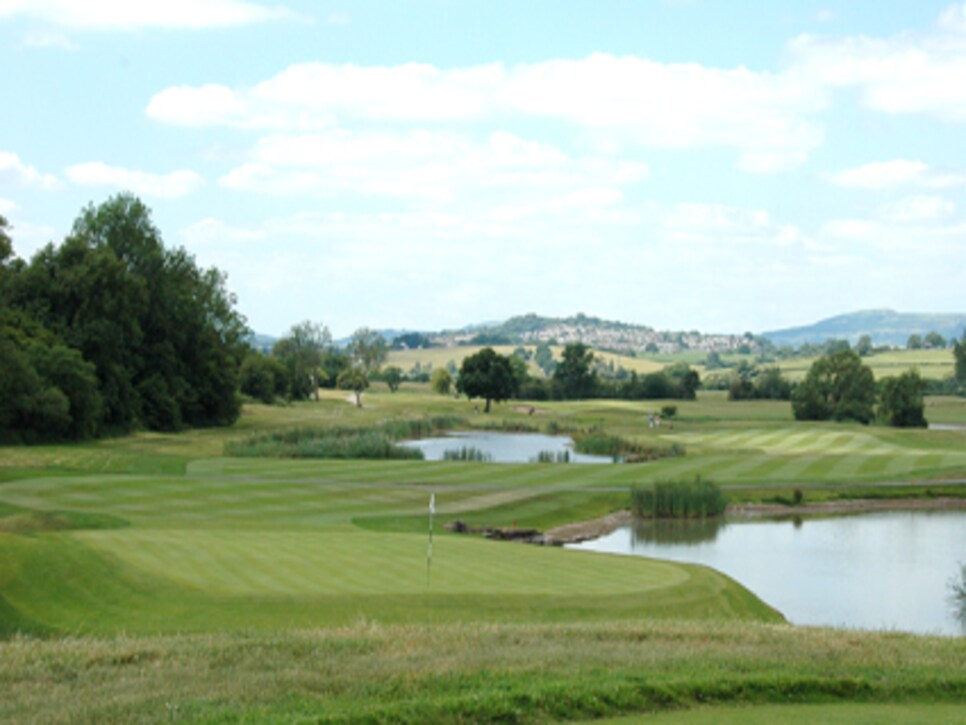 The 15th is another fun hole (359 yards). This is the view from above the green. The tee is left, out of the frame: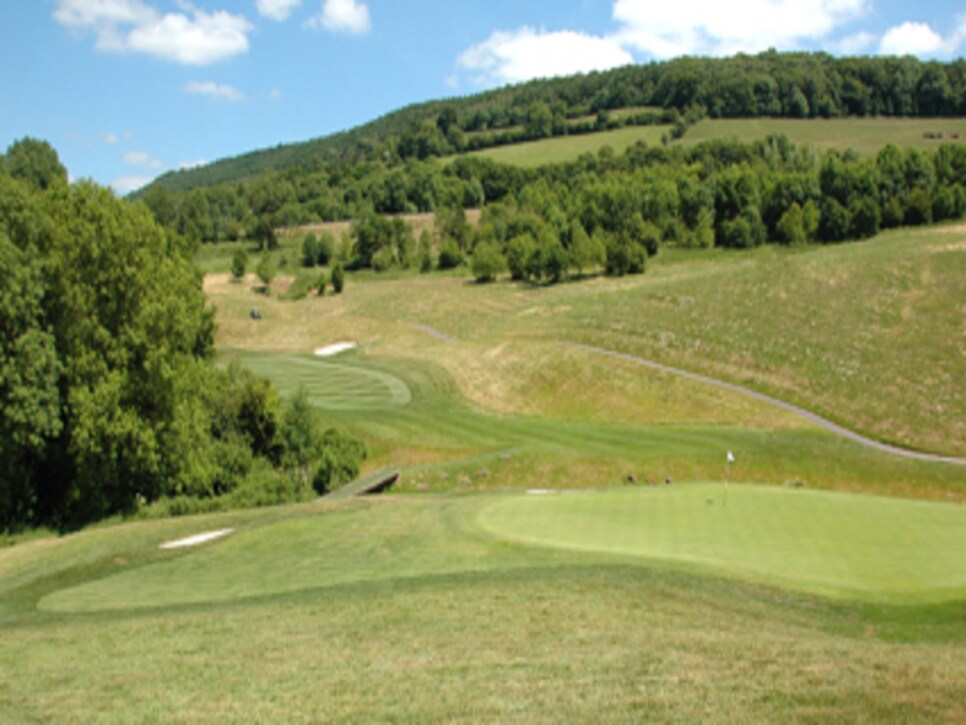 This is the look of the approach shot at the 16th hole (445 yards), another spot to admire the beauty of the Usk Valley: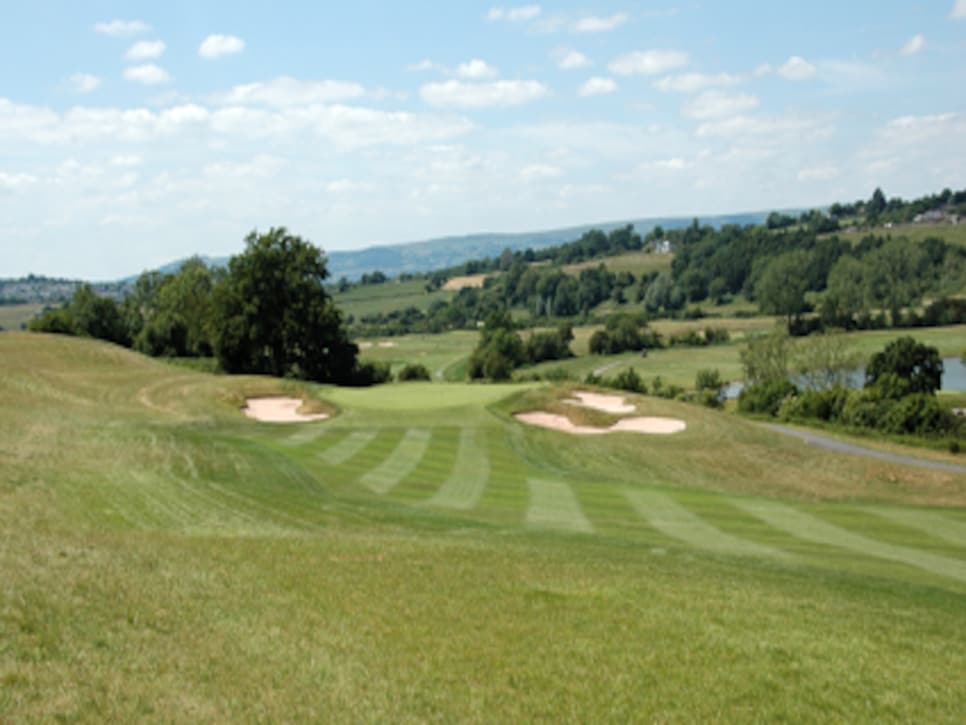 Here's the slope in front of the green: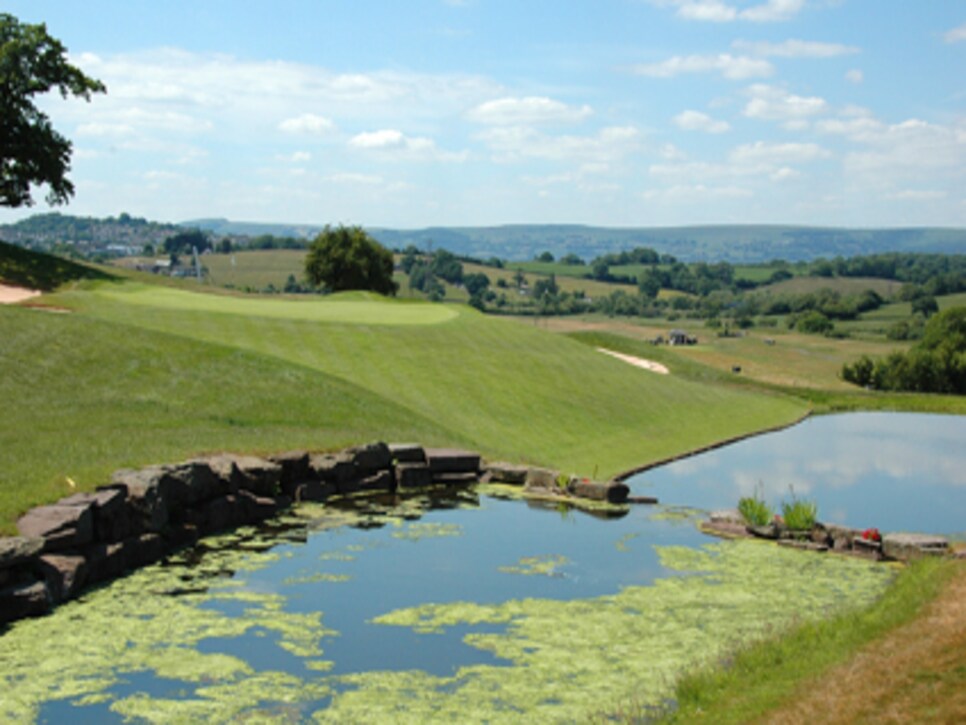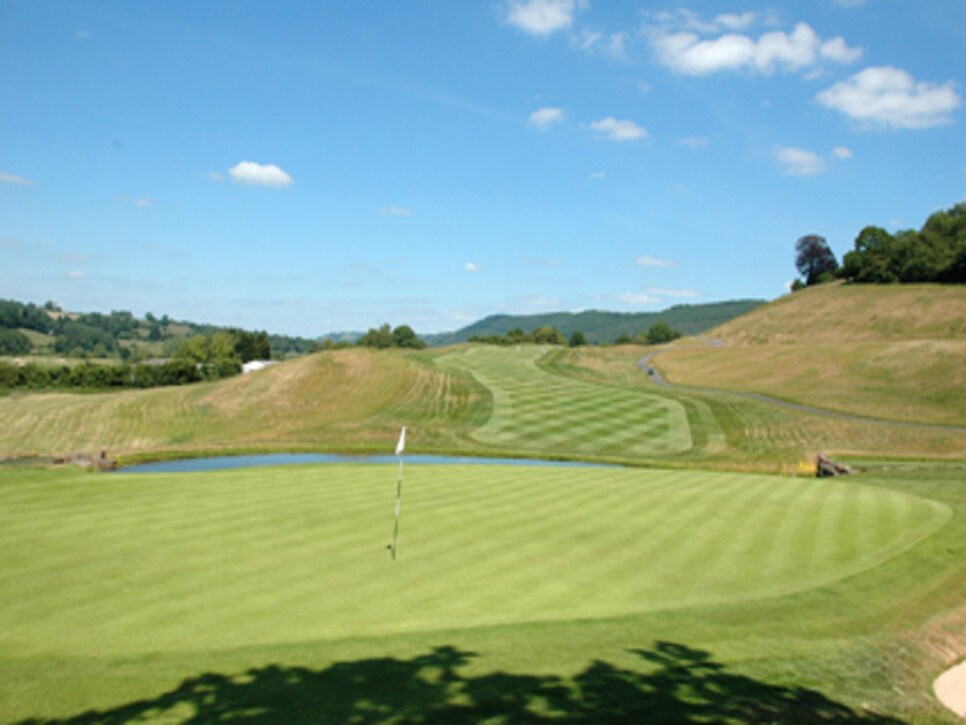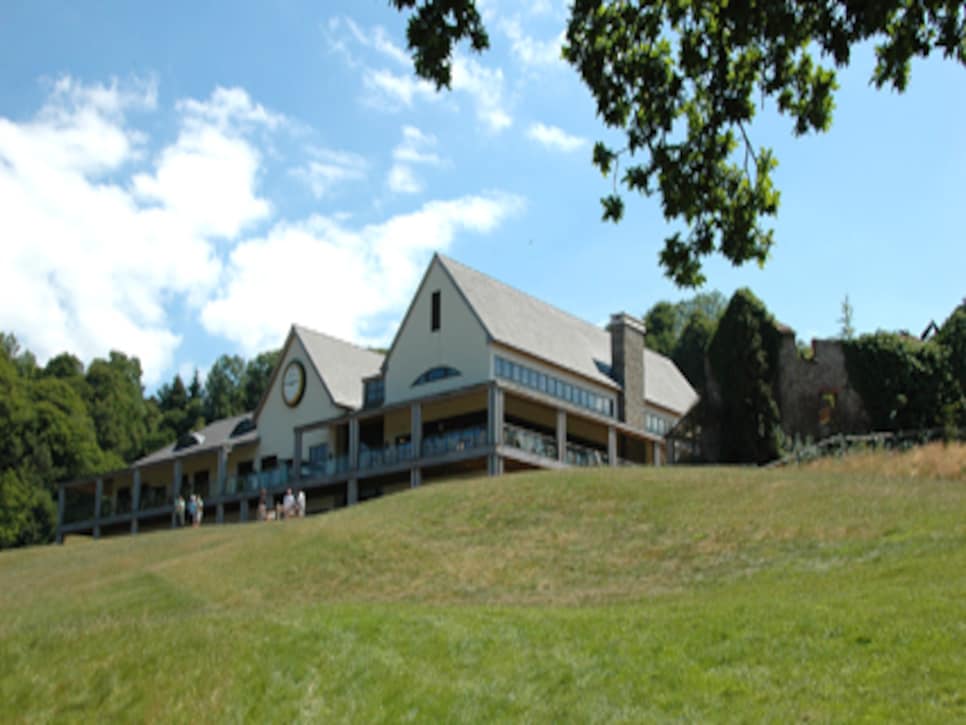 It's a protected landmark, and I hear Celtic Manor is trying to figure out how to get rid of it before the Cup comes to town: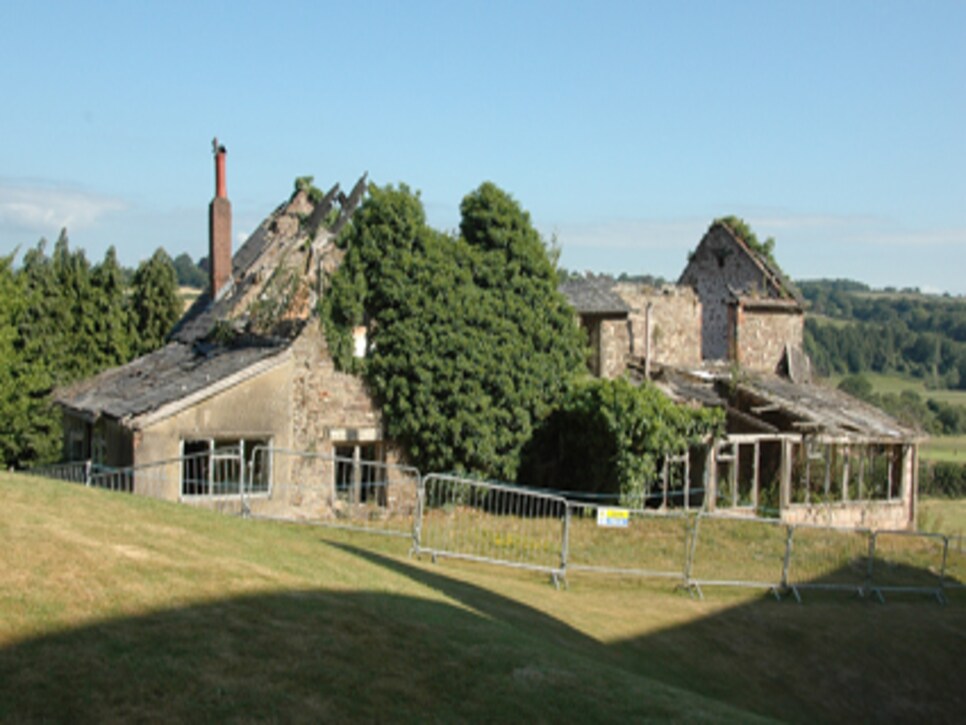 Had the Twenty Ten been wedged between a round at Porthcawl and P&K, I might've written a different review, but I'm of the mind that the course will provide some match-play drama for the pros in October, and it was good enough to cure me of my World Cup-induced hangover.
My final ranking of the five courses I played in Wales: