The Loop
A Postcard From Wales, Day 1
I'm touring golf courses in Southern Wales this week. My itinerary includes: Pennard, Southerndown, Pyle and Kenfig (aka P&K), Royal Porthcawl and the Twenty Ten Course at Celtic Manor. I have time to play one course twice. I'm figuring it will be Royal Porthcawl, widely considered the best in the country and also loosely rumored to be a future British Open venue.
I landed in London on Monday morning, drove almost four hours to Swansea (bad traffic), dropped bags at Morgans Hotel and played Pennard in the afternoon. I echo a common tip to Americans taking the redeye from NY to the UK: Push through the first day without taking a nap. It's the only way to hobble jet lag.
There will be a few stories in Golf Digest and Golf World about this trip to Wales, but here are some pictures to kick off the coverage:
The first thing I noticed at Pennard was the black cows roaming the course. This fuel efficient Toro was trimming the edge of the third tee: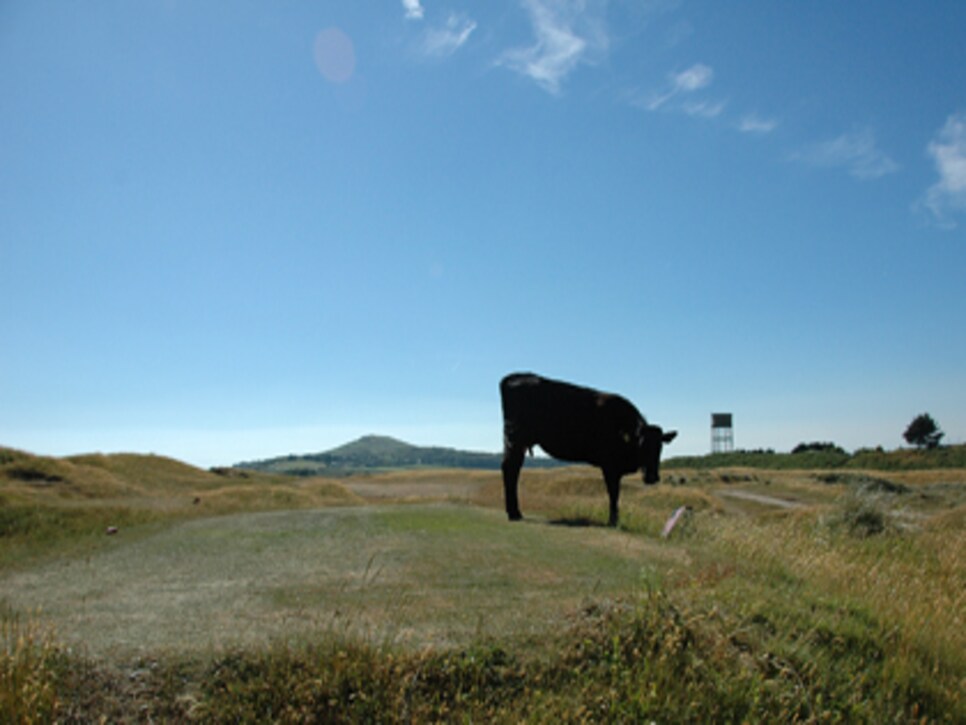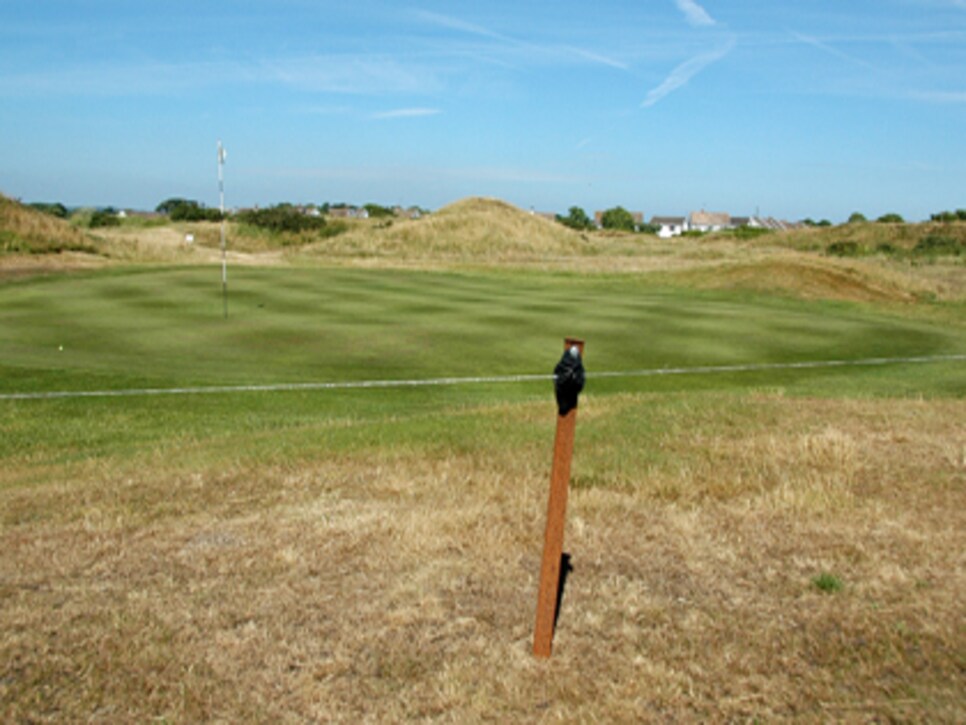 The other adverse condition to cows on the course: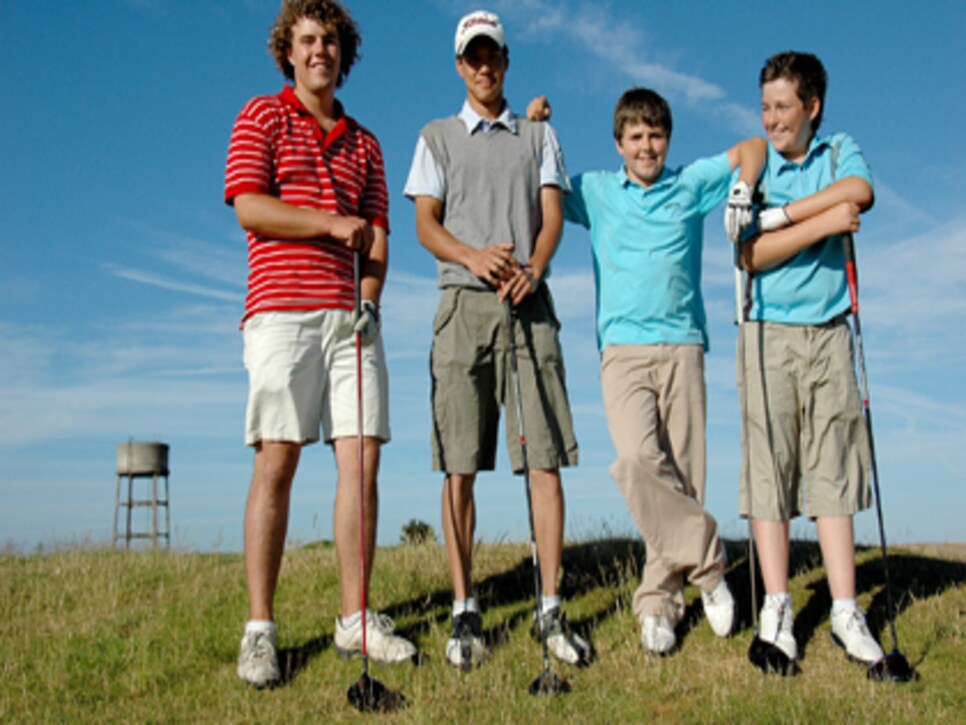 Loser has to touch the live wire near the green. Shocking, sorry, but it's true.
Pennard gets real good at about the seventh hole, when you start playing out to Three Cliffs Bay: