The Loop
A plane got caught in the Bomb Cyclone and "pretty much everyone threw up" on the flight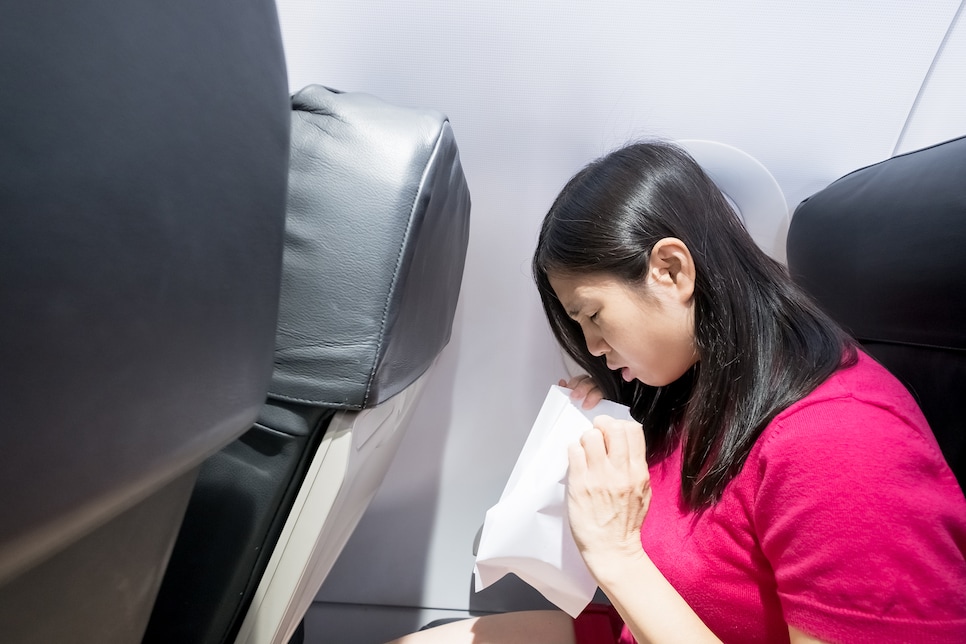 I've had some rough flight experiences. On a Dallas to Los Angeles trip the oxygen masks dropped on our ascent because the plane couldn't normalize cabin pressure. A cross-country excursion had to make an emergency landing thanks to a fuel issue. Just last month, my bird departing Orlando barely got off the ground after a power generator in the engine went out. So yeah, me and flying aren't simpatico.
But I've never experienced anything like the poor bastards on United 3833 felt this morning.
The Charlottesville-to-D.C. flight got snarled in the latest Bomb Cyclone to hit the East Coast (or as Twitter is referring to it, "Windmageddon"). Although it was in the air for less than an hour, the storm wreaked havoc on the 50-passenger plane, according to a report filed by the pilots.
"Very bumpy on descent. Pretty much everyone on the plane threw up," read the report with the National Weather Service's aviation center. That included the pilots themselves: "Pilots were on the verge of throwing up."
Definitely don't remember that scene in "Top Gun."
Luckily no one was hurt, and the plane landed without incident. Nevertheless, might want to re-think that extra trip to Sbarro in the airport food court before your next flight.