A pie to the face? Reader makes the cut with punchline on Jeff Sluman's entertaining celebration
In baseball circles, celebrating a dramatic win by "pie-ing" a teammate for his heroics has become a common occurrence.
We haven't seen it become as popular in golf, but it was funny to see Brad Faxon serve Jeff Sluman with a cream pie to his partner's face (below) after they won the Legends of Golf last weekend.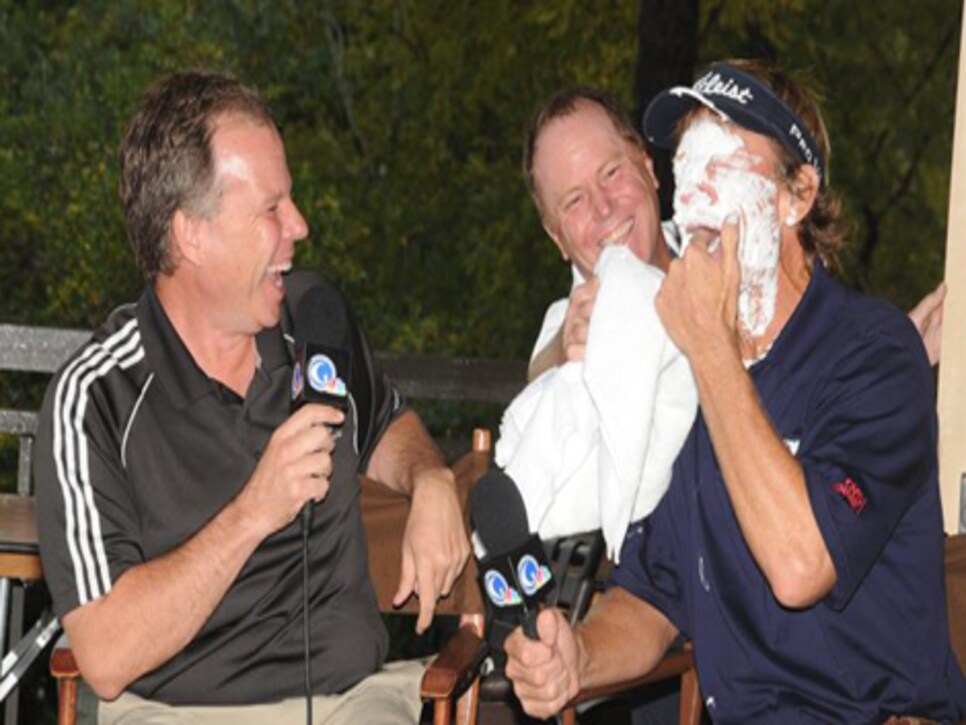 For our Golf World Front 9 Punchline-Writing Contest this week, we asked our readers to dish out a punchline about the pie celebration.
The winning entry came via Andy Peterson of Omaha:
We'd also like to recognize our winner from our Masters Report issue (April 22).
Here's the setup line we posted on Facebook on Masters Sunday:
The winning punchline, from Trey Michelle Lineberger of Ponte Vedra Beach:
Check back on our Golf World Facebook wall this Sunday for YOUR chance to see your name appear in our next issue.
Photograph: Courtesy of Getty Images.