The Loop
A photo editor's survival kit for the U.S. Open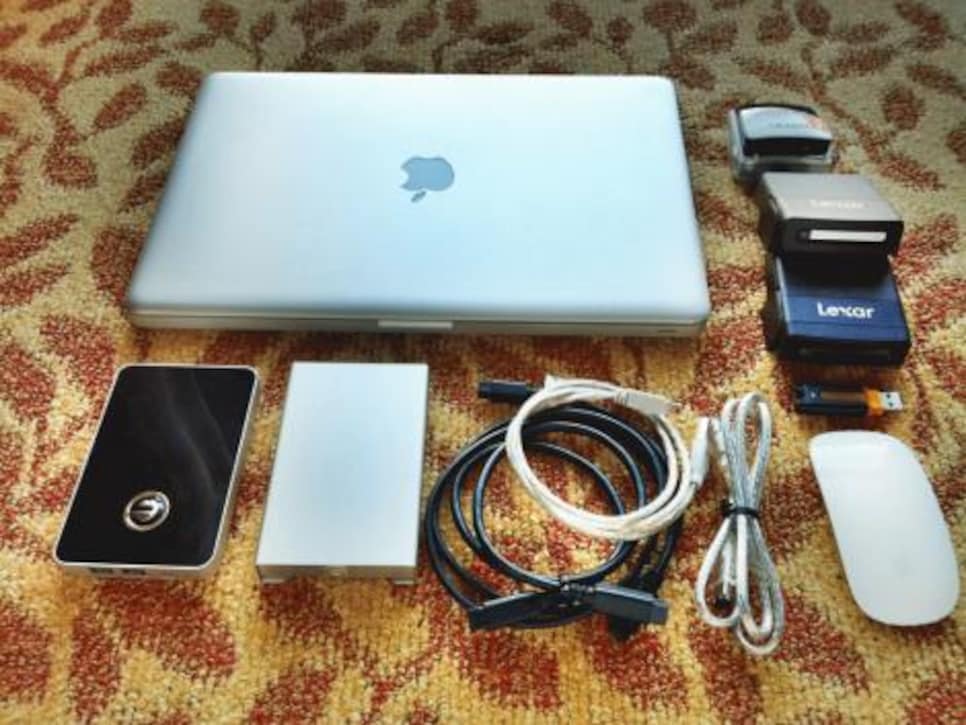 I'm often asked about the equipment I use on-site at tournaments. Every photo editor and photographer has their own preference, but below is the gear I'll rely on to help me edit over 20,000 images this week.
Hardware clockwise from top left: MacBook Pro - 2.66 GHz Inter Core 2 Duo, Lexar SD card reader, two stackable Lexar Firewire 800 CF card readers, 2GB flash drive, Apple Magic Mouse, Firewire 800, 400 and USB cords, 500GB G-Drive Mini, 750GB G-Drive Mobile.
Software: Photo Mechanic version 4.6.5 and Photoshop CS4.
-- Christian Iooss, Director of Photography