News
A nightmare start on Friday leads to a disappointing finish—and an early Masters exit—for Danny Willett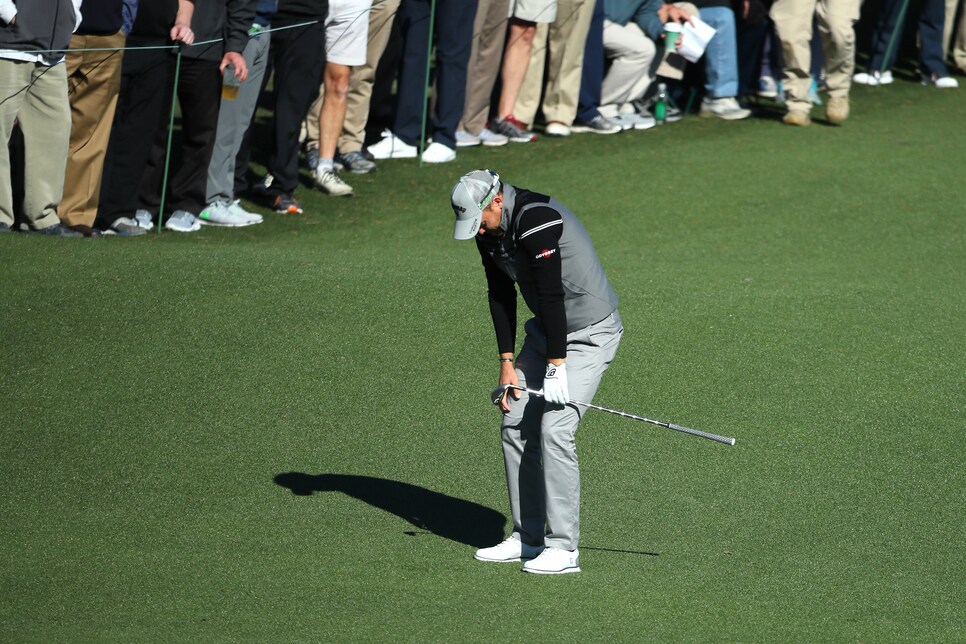 AUGUSTA, Ga. — Given his prolonged struggle for any semblance of good form—no wins and only four top-10s in the last 12 months—it came as no real surprise that Danny Willett is going to fail to survive the cut in the 81st Masters. Rounds of 73 and 78 added up to one shot too many and meant the 29-year-old Englishman is the first defending Masters champion to miss the weekend since Mike Weir in 2004.
In truth, Willett played better than his final score indicates. But a disastrous quadruple-bogey 8 on the first hole Friday was a heavy load to carry. And a disappointing bogey on the 18th—where an errant drive forced him to chip back into play—proved the final straw.
The opening 8 was a mixture of bad luck and, as he admitted later, his own bad choices. The initial misfortune involved a pushed tee-shot that finished maybe a foot to the right of the fairway bunker. Standing with his heels over fresh air and his toes on the ground (see photo), Willett shanked his second shot. A pitch over the green from the trees short and right of the green was next, followed by two chips—the first duffed and the second hit too far. Eventually, he made the putting surface in six shots. And two putts later he had his "snowman."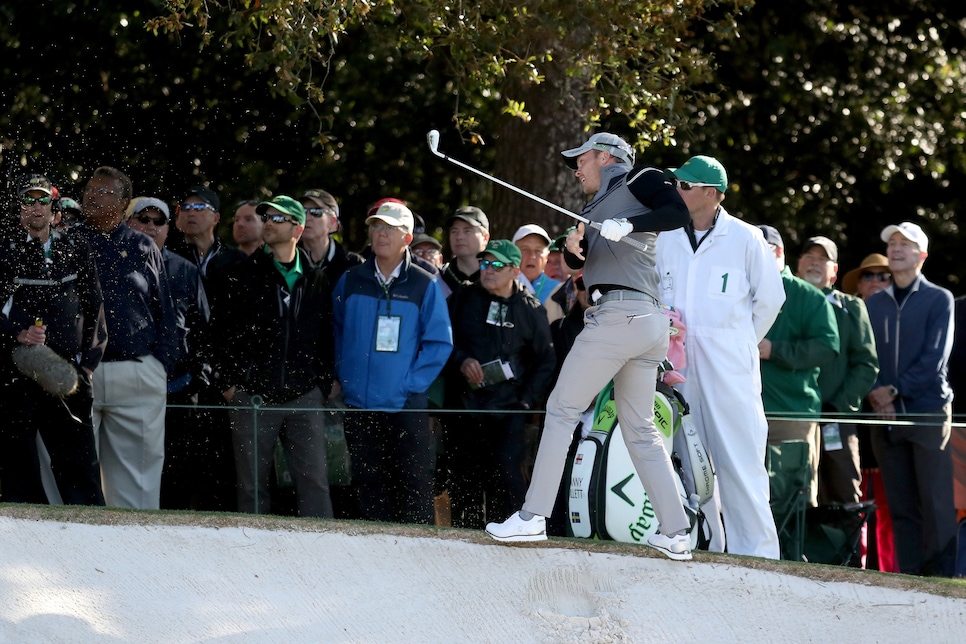 "If my drive had gone in the bunker it wasn't good," he said. "But it's not that bad. But if it goes a foot to the right of the sand you get stung. Where it finished wasn't great. But the rest was my own fault.
"I've played pretty good," he confirmed. "Not the best score, but I've played some nice golf in the middle. I hit a lot of good shots. I've done that all year, but haven't got anything out of them really. That was the story again today. When I hit a few good ones I didn't really make the most of them. And when I hit a couple of bad ones, I got the worst score I could. I missed only four greens out there. So there was a lot of good in my play. Unfortunately, we are in a results-based business and my results haven't quite been there."
Still, Willett was able to maintain a level of cheerfulness and obvious pride in what he achieved 12 months ago.
"I'm still a Masters champion," he pointed out. "It's been a tricky 12 months. And I haven't played great golf. But, by the same token, if you look at the career I've had, I'd not had a slump in form in two years. I had two fabulous years and now a little bit of a downturn."