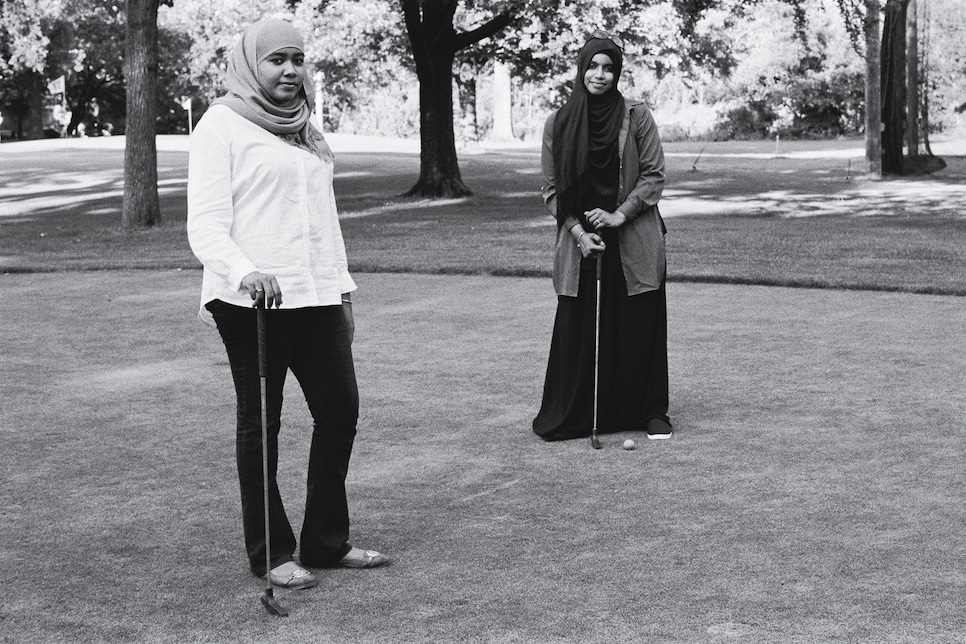 When I took up golf 25 years ago, in my mid-30s, the first stop of my odyssey as a novice duffer dwelling in New York City was Van Cortlandt Park, the public course in the Bronx that prides itself on being the oldest of its kind in America. Because it's the closest city course to a subway stop (on the No. 1 line), it gets crazy crowded on the weekends, but I was able to play on Mondays, which I had off because I worked on Saturdays at the magazine where I was an editor. Van Cortlandt was pretty scruffy back then, and I was a double-bogey golfer at best, but it was always fun to see who I would get paired with when I turned up as a single. Over the years, I played with cops, doormen and medical interns coming off night shifts, still dressed in hospital scrubs. Once I walked up to the first tee to find a talkative gray-haired gentleman who identified himself as the father of a rock musician. It turned out to be Israel Horovitz, the acclaimed playwright and father of Adam (Ad-Roc) Horovitz of the Beastie Boys.
For variety I sometimes played the nearby nine-hole Mosholu Golf Course in the Bronx, but when that was closed for renovation I began venturing outside the city. Through a Golf Digest ranking of state public courses I discovered Spook Rock, a pleasant layout in northern Rockland County smack in the middle of one of the largest communities of Orthodox Jews in America outside of New York City. The Monday regulars there were mostly retirees enjoying a triple discount as local seniors playing on a weekday, and the only celebrity I ever saw was Lawrence Taylor, the retired New York Giants linebacker. Later it emerged that L.T. had come to the area for more than golf: In 2010, Taylor was busted for having sex with an underage prostitute at a nearby Holiday Inn the night before he was scheduled to play at Spook Rock.
Because getting to a golf course is such a production for New York City residents, we often settle for going to a range, and I was no exception. On weekends I used to frequent Chelsea Piers, the mammoth sports, TV production and bar-mitzvah-party mecca where golf addicts wait hours for the privilege of hitting balls served up from automated mats into an enormous net suspended over the Hudson River. When that ritual became too time-consuming, I located a range across the river in the New Jersey town of Edgewater that sold jumbo buckets for half price before 8 a.m. on weekends. Yet even at that hour I was lucky to get a stall, in no small part because Edgewater is home to a huge population of golf-obsessed Korean immigrants.
In the late 1990s I got a promotion at my magazine, and a few years later a friend offered to sponsor me for membership at a private club—Quaker Ridge, in the town of Scarsdale north of the city. It's a delightful, demanding A.W. Tillinghast-designed course across the street from Winged Foot, Tillie's U.S. Open-hosting masterpiece, and playing there has finally turned me into a single-bogey golfer, along with being exposed to first-rate instruction for the first time. Still, for all the joys of a home course like Quaker Ridge, the pleasure of serendipity isn't the same. On my weekend-morning drives up the Major Deegan Expressway to Scarsdale, I still pass by Van Cortlandt Park and get a little wistful. One of these days I'm going to go back there on a Monday and see who I find on the first tee.
Mark Whitaker, a resident of Manhattan, is the former editor of Newsweek. His book Smoketown: The Untold Story of the Other Great Black Renaissance will be available in February.