The Loop
A new way to keep your phone charged on the golf course
ORLANDO -- Let's face it: the days of leaving your cell phone in your car or locker when you're playing golf are over. A round of golf takes a while, and today, we can't afford to be disconnected from anything for more than a few minutes. With the ever-growing prominence of social media, not to mention golf apps that require lots of phone use during a round, we need our phones with us at all times, and they need to be charged.
PlusBlue Solutions, a company based out of Ohio, sells and rents battery packs that can be used to charge just about anything. It's no secret that the battery life of an iPhone is not great, but with a PlusBlue battery pack, you'll never have to worry about losing a charge, no matter where you are.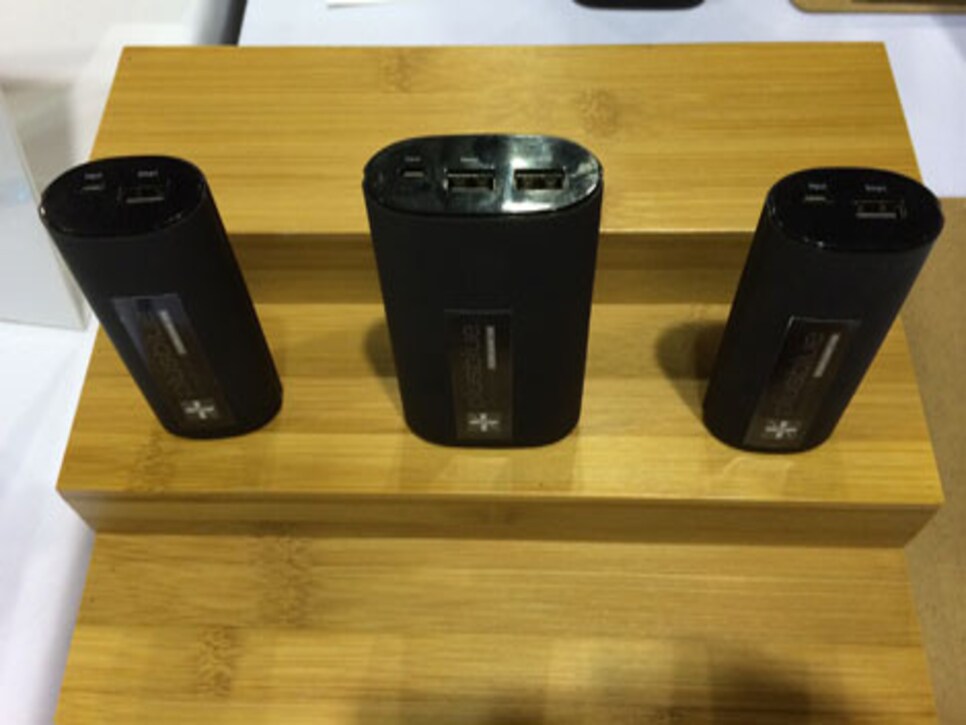 The company offers two different sized battery packs. The smaller of the two has 6,000 milliamps of power, a significant amount given that an iPhone 5 has only 1,500 milliamps. This battery pack sells for $75 and rents for $11 per day. It will charge your phone, tablet or portable camera in the same time it takes them to power up via your typical charger.
The larger pack has 9,000 milliamps of power and two USB ports, meaning two devices can be charged simultaneously. It costs $100 and rents for $14 a day.
When charging, about 15 percent of the power is lost, meaning you won't quite get four full charges our of the small battery pack. About 85 percent of that power is preserved. All things considered, three full charges per battery pack means you'd only have to charge the pack once every three of four days, depending on usage.
PlusBlue Solutions markets toward big events like tournaments, games, concerts and festivals, but is more than practical for a golf course. Whether you're playing or watching, the ability to charge your phone on the go is more necessary than it's ever been.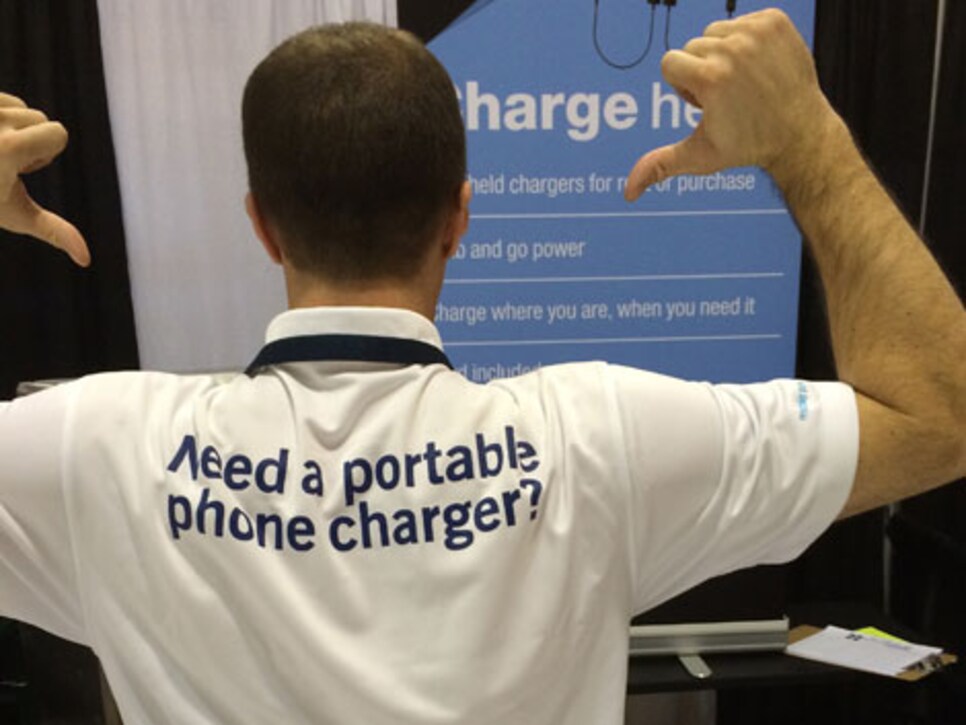 Next time you're at a big event and want to make sure your phone stays fully charged, keep an eye out for this guy.