News
A new name—with a number—is on top of the U.S. Women's Open leader board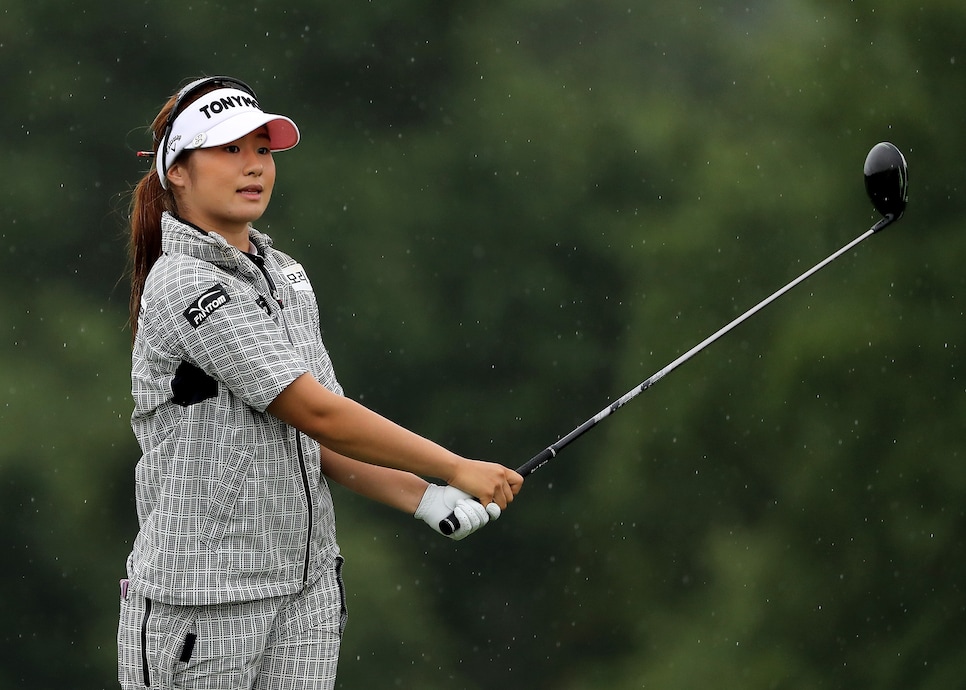 BEDMINSTER, N.J. — A new name—and number—is on top of the leader board at the U.S. Women's Open. Jeongeun Lee, on the scoreboard as Lee Je6, shot back-to-back 69s in the first two rounds at Trump National Bedminster. As the afternoon wave begins on Friday, Lee is tied for the lead with Shanshan Feng at six under.
Lee is a 21-year-old who plays on the Korean LPGA Tour, and that's where the explanation for the 6 in her name comes from: She's the sixth player on the KLPGA with the name Jeongeun Lee.
"I'm the last one with the name Jeongeun, which gave me the 6," said Lee, through her translator. "The name of my fan club [in South Korea] is Lucky 6."
There's one other Jeongeun Lee in the U.S. Women's Open field, No. 5.
This is Lee's first time in the United States. Though the LPGA is known to have the strongest fields in women's golf, the way Lee describes the competition on the KLPGA is similar to what the competition has been like on the LPGA this year.
"One week you can win [on the KPLGA], next week you could miss the cut," Lee said. "It doesn't matter what rank you are, you can always win."
On the LPGA, there have been 17 different winners in 18 events in 2017. It has the same feeling of, Anyone could win at any time.
Playing in the U.S. is definitely different, though. Lee says she's been nervous, not knowing if her play will be strong enough for a good finish this week.
"With the rain, it was pretty wet out there so I was able to stop the ball on the greens, which helped a lot and made me more comfortable," said Lee.
The weather has been tough to figure out. In South Korea, Lee said when it rains, the rain just continues throughout the day. Lee said the switch of rain, then sun, then wind, then rain again here has been tough to navigate.
But, it's clearly not that tough. She is, after all, on the leader board at the U.S. Women's Open.