The Loop
A new driver, golf ball for Tiger Woods?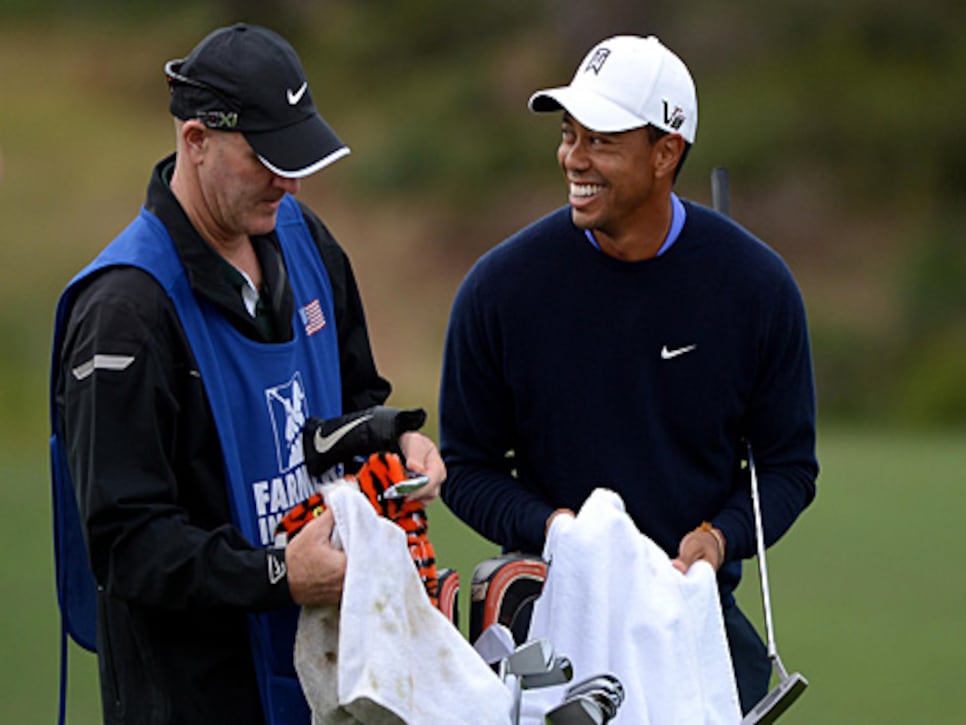 With the talk of Tiger Woods playing a few holes everyone went nuts in trying to break down his swing. As an equipment guy, I'm more concerned with the clubs he's swinging than the swing itself. So what's Tiger likely to have in the bag whenever he decides to return to competition? It certainly won't be all the clubs he had in it during his recent clinic at Sage Valley in South Carolina. That's because Woods had 15 clubs in the bag, which would put him one over the speed limit.
The clubs were a mix of tried and true as well as new. Among the new, a Nike Vapor Fly prototype driver as well as the new Nike RZN Tour Platinum ball. Here's everything that was in Woods' bag that day.
Ball: Nike RZN Tour Platinum
Driver: Nike Vapor Fly Prototype
3-wood: Nike Vapor Speed, 15 degrees
5-wood: Nike Vapor Speed, 19 degrees
Irons (2): Nike VRS Forged; (3-PW): Nike Vapor Pro Blades
Wedges: Nike VR (56, 60 degrees)