The Loop
A more upbeat Garcia makes progress Saturday
ST. ANDREWS, Scotland -- One day later, Sergio Garcia was indeed on the first tee for his 2:05 p.m. starting time at the Old Course. He made two birdies and an eagle en route to a two-under par 70, then had the audacity to even smile about it.
This is significant for a couple of reasons, one because Garcia at four under heading into Sunday finds himself back in the picture at this Open Championship, but also because one day earlier, Garcia sounded like he was iffy about even showing up. Submerged in a prolonged slump that extends back to the start of the 2009 season, Garcia following a second consecutive 71 on Friday at the Old Course seemed to have reached a breaking point -- even going so far as threatening to quit.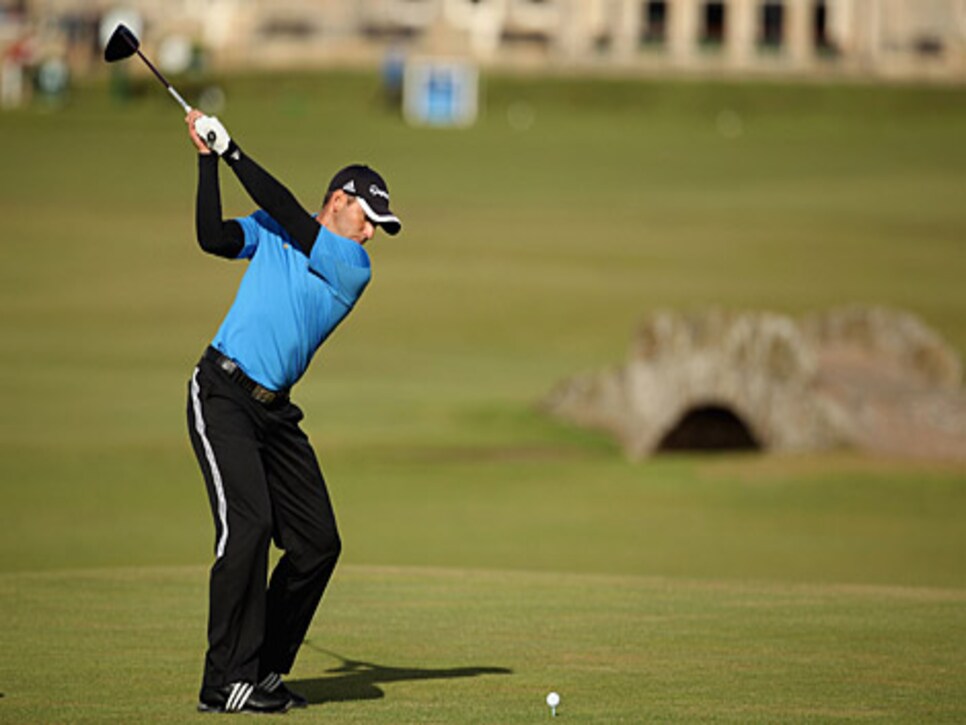 "I'm a player who goes out chasing scores of 61, 62 or 63 -- I do not come here to make pairs of 71," he said. "I know I am able on a golf course and if now I am not able, this is not worth the pain to me....I've been feeling like this more and more over the last four months. And if I can't change things I will find other things to do in my life."
A hollow threat? Perhaps. But Garcia's outburst was at least enough of a signal to those around him to urge him on Friday night to change his attitude. Even if the player never used the word "intervention," it sounded as if that's exactly what took place. And for at least one day, the message resonated with him.
"You don't need to know, but it was people that I care about and people that care about me, and that's the important stuff," Garcia said when asked who spoke to him. "It's probably because it was the kind of day where I was really, really angry at myself, and it kind of made me feel a little better and probably realize things. I'm just hoping that I can keep doing the same things."