The Loop
A Masters favorite is trying to make sure his game knows he's a Masters favorite
HUMBLE, TEXAS -- Ask any bookmaker and he'll tell you Rory McIlroy is the favorite to win next week's Masters. That's understandable. In the last three years, the young Ulsterman has won two major titles by wide margins, the 2011 U.S. Open and the 2012 PGA Championship. At his best, McIlroy is the best, albeit he has slipped to No. 7 in the World Ranking.
That high level of performance, however, was only glimpsed occasionally during the second round of the Shell Houston Open. While McIlroy's good shots were their usual exceptional selves -- he outdrove playing partner Luke Donald by a yawning 66 yards on the par-4 fourth hole at the Golf Club of Houston on Friday -- there were also moments of uncertainty en route to a 71 that left him nine shots off the early pace set by Sergio Garcia.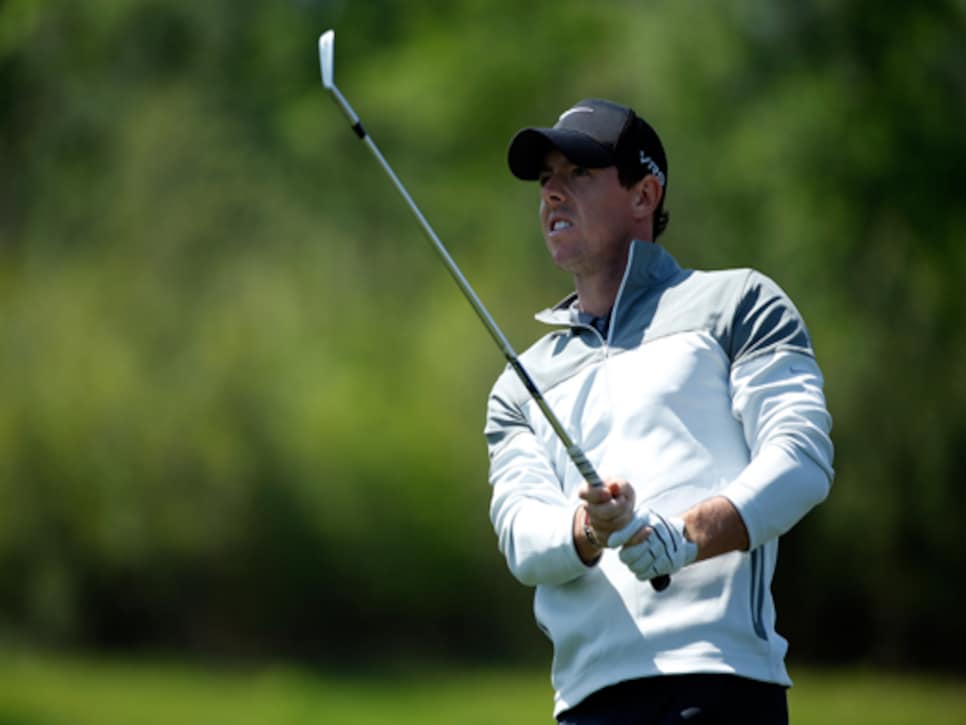 "I left a couple out there," McIlory admitted. "I was three under par through 10 holes with two par 5s to come. I was thinking I could get a couple more but ended up giving a couple back. So I'm a little disappointed. I could be standing here a few shots better."
Or, it must be said, a few worse. While claiming "all aspects of my game feel pretty good," McIlroy was erratic off the tee, particularly on the front nine (his back). A wild drive to the right finished unplayable at the par-4 sixth. And that was soon followed by a low smother off the eighth tee, an ugly shot that finished in the left fairway bunker. Long before it expired, however, McIlroy made his displeasure known by slamming his driver into the turf then uttering a prolonged and guttural "aaarrgghhh."
Still, it would be wrong to conclude the boy from Belfast isn't within touching distance of top form. He is. If one or two well-struck putts had dropped rather than sliding by, both his mood and score would have been much improved.
"I'm about 80 percent of where I want to be," McIlroy insisted. "I'm playing nicely and confident in my game. I'd just love to string a few birdies together and get on some sort of run."
If and when he does: watch out.