The Loop
A lot went right Thursday for Phil Mickelson, on and off the course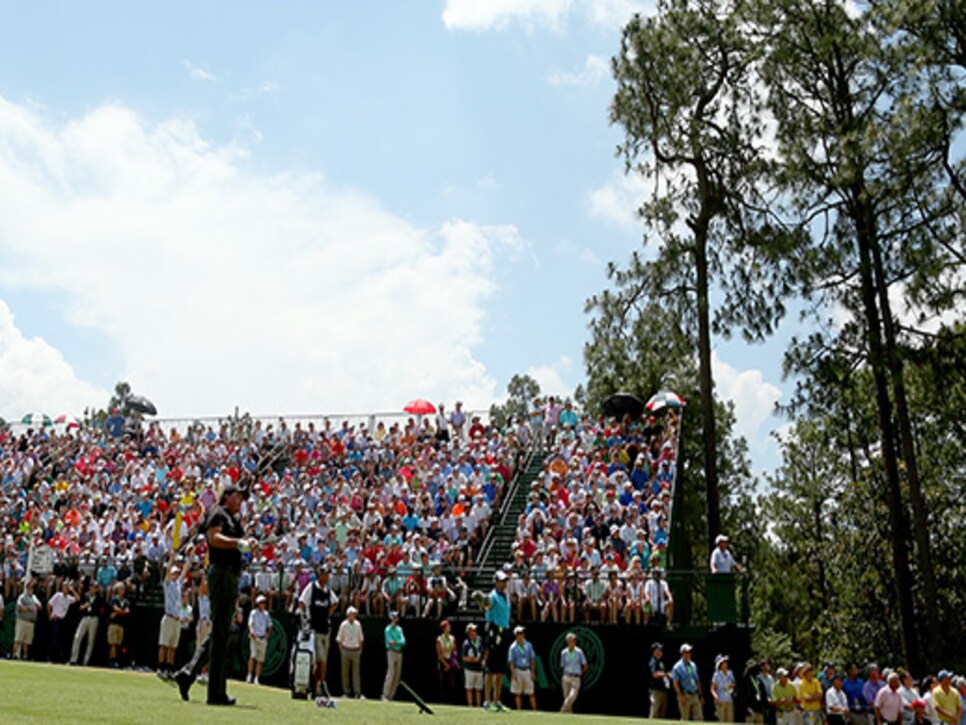 "I'm never upset with anything off of par," he said after an opening-round 70 at Pinehurst No. 2. "I didn't hurt myself."
Considering his early season struggles, the burden of six second-place U.S. Open finishes and pesky things like FBI visits to your place of work, Mickelson's score appears to be a major hurdle cleared.
At times driving the ball as crisply as he has all year and occasionally looking confident with his claw-grip on the greens, Mickelson also wove in a loose shot with his go-to 3-wood.
"I didn't miss a fairway with my driver," he said. "The driver feels really good. That's the club that's going to help me play well this week."
With three birdies -- including both of Pinehurst's two par 5s -- Mickelson hit 13 of 18 greens and nine of 14 fairways. A three-putt at the sixth was his lone blemish on the No. 2 course's noticeably softer greens. Mickelson took 31 putts and cited it as the most pressing issue in his game. He revealed after the round that caddie Jim (Bones) Mackay made him aware of the tendency that he was standing too close to the ball, which he says may be impacting his perception.
"When I hit good putts, they're not going in because it's a distorted view," he said. "If I could fix that, you know, I don't feel like I'm hitting bad putts, I'm just missing them a little bit on the sides. I don't feel like it's far off."
The first-day 70 beats Mickelson's U.S. Open opening-round average of 71.348. Eleven times Mickelson has opened with 70 or better and in those U.S. Open's he's only finished outside the top 7 three times according to Golf World statistician Brett Avery.
"Like I said before, with an investigation going on, I'm not going to comment any further on it," Mickelson said. "But I'll continue to say that I've done absolutely nothing wrong."
And there's nothing wrong with the way Mickelson began his most recent U.S. Open quest on Thursday.