The Loop
A LOT has happened since the last time Phil Mickelson wasn't ranked in the top 25
The amicable breakup between Phil Mickelson and Butch Harmon was last week's biggest golf story. In a bit of related news on Monday, Mickelson fell out of the Official World Golf Ranking's top 25 for the first time in 20 years.
Thanks to Golf Channel's Justin Ray for pointing out this stat and including a look at the ranking from Sept. 10, 1995 that had Phil at No. 26: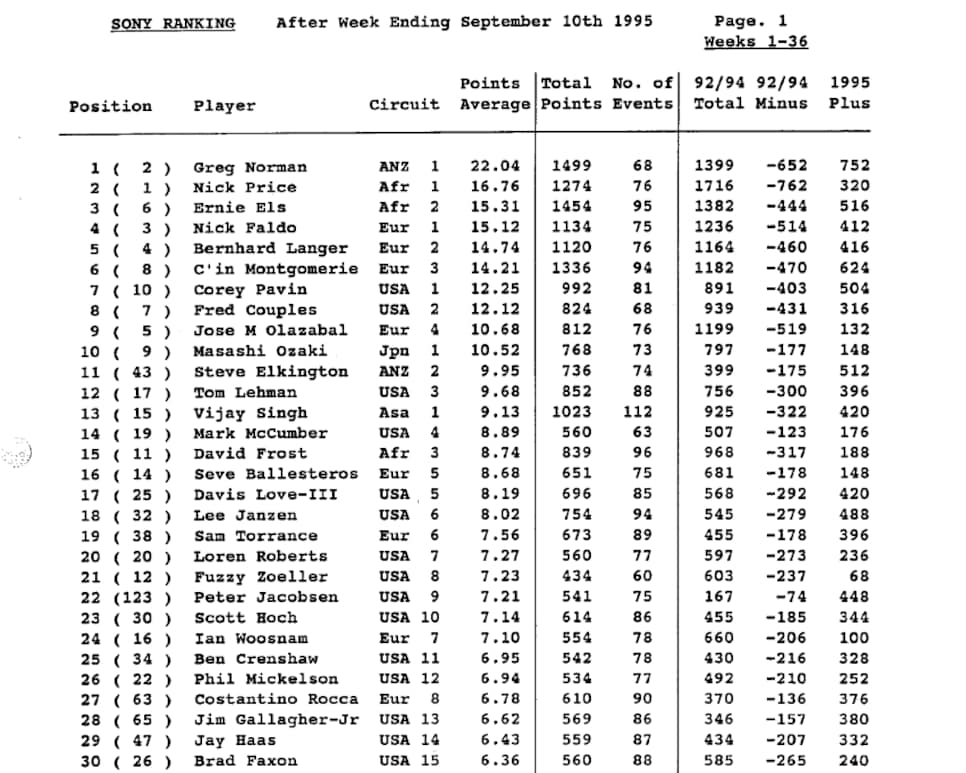 Of course, Mickelson is past his prime at 45, but he's not ready to give up on being one of the game's best players. "I needed to hear something new," Mickelson said about switching swing coaches. Whether that helps or not remains to be seen, but we can all agree it's been a great run.
Two decades is a long time. To put it in perspective, Jordan Spieth was 2 when Lefty was last left out of the top 25 and Haotong Li, who finished T-7 this weekend at the HSBC Champions, had been born just one month prior. Here are some of the things that have happened during Phil's reign as a top-25 player:
-- Derek Jeter played his entire career, helping the New York Yankees win five World Series.
-- Bill Belichick was hired by the New England Patriots, drafted Tom Brady and won four Super Bowls while weathering two cheating scandals.
-- The iMac, iPod, iPhone and iPad were all created. Good stuff. Right, Phil?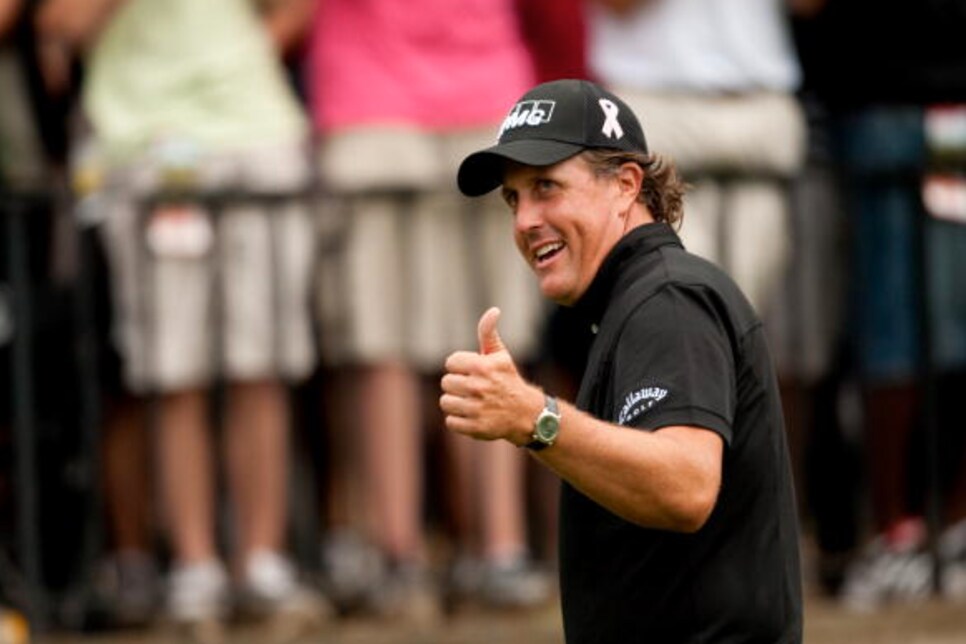 -- Kobe Bryant has scored all 32,000-plus of his point in the NBA -- on more than 25,000 shot attempts.
-- Tiger Woods won all 79 of his PGA Tour titles including 14 majors AND had a seven-year majorless drought.
-- And finally, Samuel L. Jackson has been in 78 (!) movies. Most of them haven't been good.