News
A little-known exempt category is giving Mike Weir new life on the Web.com Tour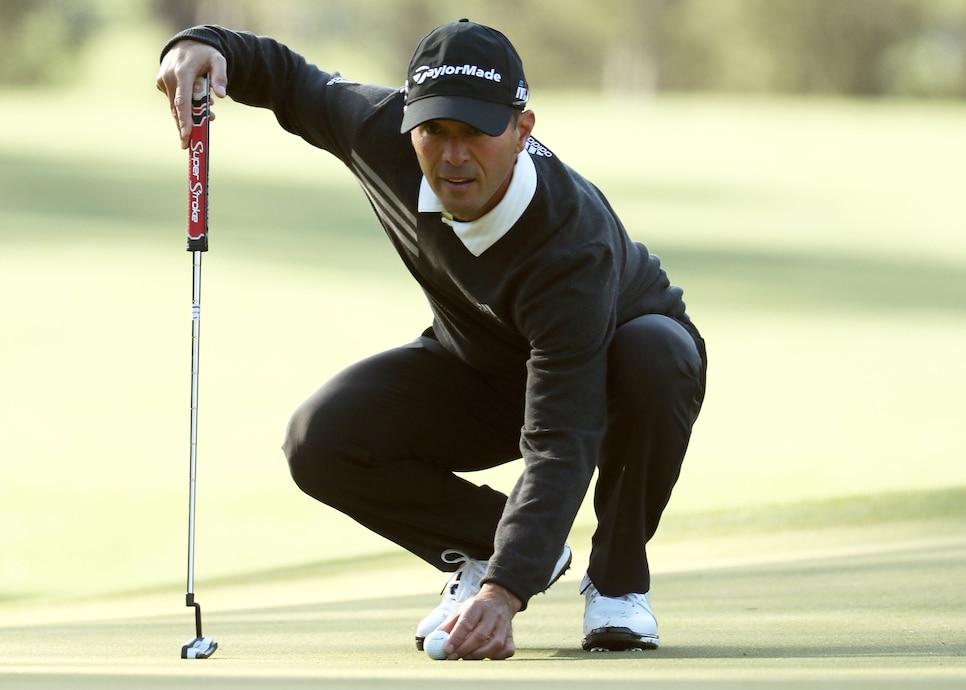 Jamie Squire/Getty Images
Former Masters champion Mike Weir, who turned 48 on May 12, is competing this week in the Web.com Tour's BMW Charity Pro-Am in Greer, S.C.
It's hard to figure out what's the most surprising part of that sentence: The fact that the most successful professional golfer in Canadian history is actually 48 (time does fly, doesn't it), or that a former Masters champ is playing in a Web.com Tour event?
It's no secret that Weir's halcyon days have passed. In his prime the lefty was one of the PGA Tour's more consistent golfers, winning eight times, including his 2003 Masters title, and earning $22 million in 442 starts. In his first 12 seasons on the PGA Tour (1998-2009), he had 68 top-10 finishes and made the cut in more than 75 percent of his starts.
Yet after his impressive rise came a shocking fall. Since 2011, when Weir injured his wrist after hitting a tree root at the RBC Heritage, he has had just two top-10 finishes on the tour while making the cut in less than 20 percent of his 100-plus starts.
Which brings us to this week's Web.com Tour event at Thornblade Golf Club, one of the more celebrated events on the circuit. It's only the second time in his career that Weir is playing in a Web.com Tour event. The first came 25 years ago, when he missed the cut in the 1993 Monterey Open when it was then known as the Nike Tour.
Weir's entry into the Web.com event comes with an interesting twist. He is playing under a little known eligibility category that accommodates current and former PGA Tour members who are ages 48-49. It's an obvious nod to guys trying to round their games into form for a run at the PGA Tour Champions, and it will allow Weir to compete for other Web.com Tour events this summer (there are three spots held for players in this category) in hopes of earning his way back on to the PGA Tour.
"I don't say anything to people who say I can't do this anymore," Weir told Golfweek earlier in the year. "I don't care. I love the game and I love to compete. They aren't in my body and they don't know how hard I work."