The Loop
A limited-edition Fred Couples Signature shirt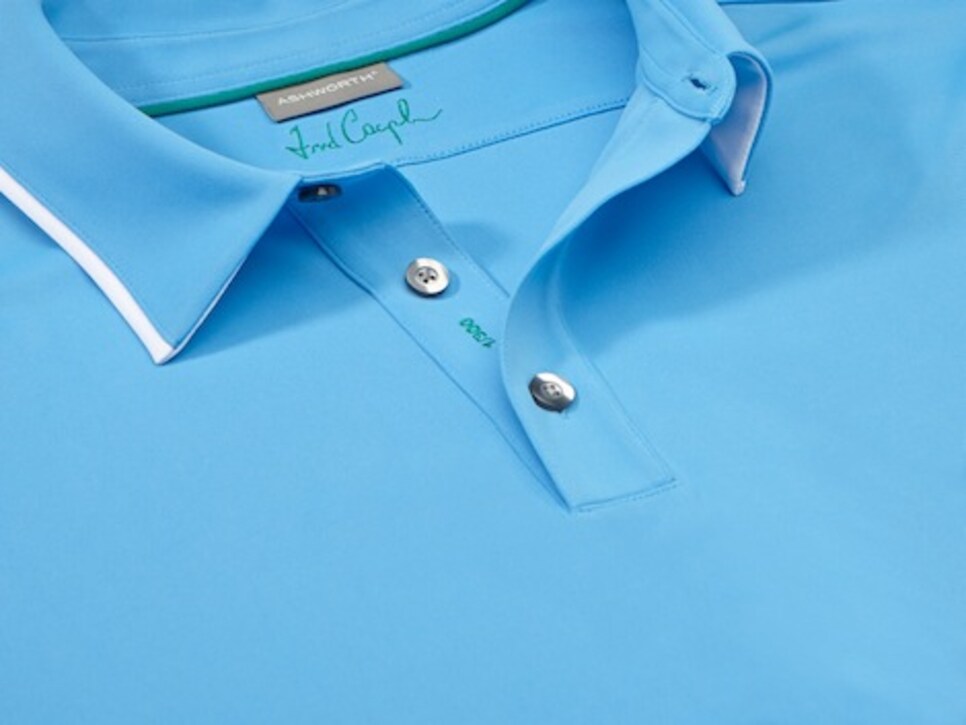 Apparel brand Ashworth Golf has released a limited-edition Fred Couples Signature shirt to commemorate Couples' induction into the World Golf Hall of Fame on Monday.
Couples, 53, has been wearing Ashworth apparel nearly half his life and most of his career, his association beginning with the brand in 1987.
"What started it was the way the shirts looked," Couples said recently. "They had soft collars. As they kept going everyone copied them. Everyone started going to soft collars with the same kind of look. John Cook and I and Mark Wiebe were the first three. Ernie Els won a couple of majors in them. Dave Stockton came in later. It was an easy fit. We look good in them. And they took care of us.
"I don't want to stop. I've been asked to do other things. I have no interest in going to other clothing."
The Couples Signature shirt is limited to 300 pieces, individually numbered. Couples received the first one (1/300) shown here in what Ashworth noted is his favorite color, azure.