News
Across the U.S., inter-club leagues are becoming an increasingly popular way for women golfers to connect with and compete against like-minded players in their area. The Ladies' Interclub League Tournament in the suburbs of New York City is one of these leagues, and it has become an institution.Â
LILT, as the organization is familiarly known, was founded 13 years ago in an effort to create more competitive opportunities for middle handicappers in Westchester County, New York and Fairfield County in Connecticut. Playing courses designed by A.W. Tillinghast, Donald Ross, and Colt and Alison is just one of the added perks that come along with membership.
Ten clubs currently make up the league. Among them are Siwanoy, Fenway, Century and Quaker Ridge, the latter a member in good standing of America's 100 Greatest. Nine matches are required for each club to play every other. This is done over a two-year period. At the end of the formal competition, a 10th meeting celebrates the completion of the matches. It's played for fun and not for team points.Â
The format for the competition is a best ball of partners. Each club fields a team of six women who are divided into three twosomes. These twosomes are seeded according to their Indexes--which range anywhere from 11.0 to 28.2. Everyone plays off the low handicapper in the foursome. The lowest handicappers on Team A play their counterparts on Team B and so on. Scoring is based on the Nassau system, with one point awarded for the front nine, one point for the back nine and a third for the overall 18. Ties receive a half point.Â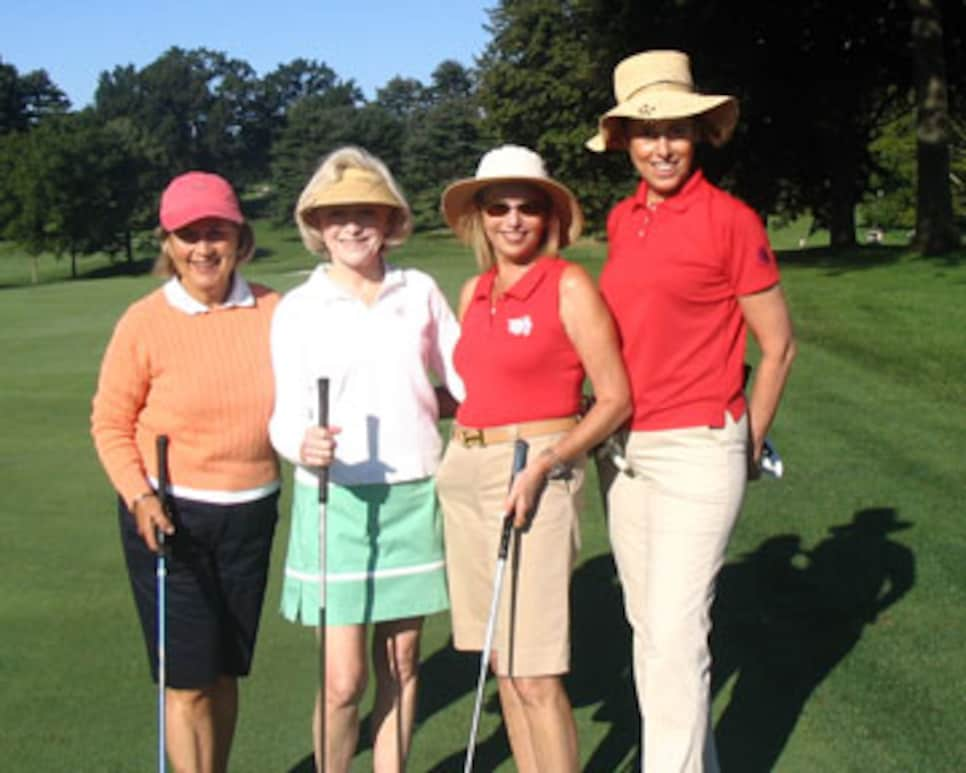 LILT rules are very strict about pace of play. A whistle sounds after four and a half hours. If all members of the foursome have teed off at that point, they may finish the hole. If not, they must leave the course immediately. Points for holes remaining to be played are split. Matches are played according to USGA rules and it is expected that LILT members know the basics. Proceeding after hitting a ball out of bounds or into a hazard are common questions.Â
Along with playing some of the best courses in the area, LILT members network with the women golfers at these clubs, in many cases making new friends and business contacts. A feature of each match is the mandatory lunch afterwards. Host clubs outdo each other to put on a delicious (and maybe not so dietetic) buffet. Often the professional shop entices visiting golfers with discounts and other promotions. LILT has been successful because it offers its members opportunities--to play a variety of clubs, to compete with golfers of similar abilities and to develop lasting friendships.