The Loop
A last-minute prayer for Matt Kuchar
As you weigh Matt Kuchar's chances this afternoon, consider an episode that occurred at Kukio Golf and Beach Club on the Big Island of Hawaii in late February.
While interviewing Kuchar for the My Shot piece in the April issue of Golf Digest, he told a story that expressed his deep affection for Augusta National, and the Masters. Kuchar, animated and funny to that point, turned almost reverential.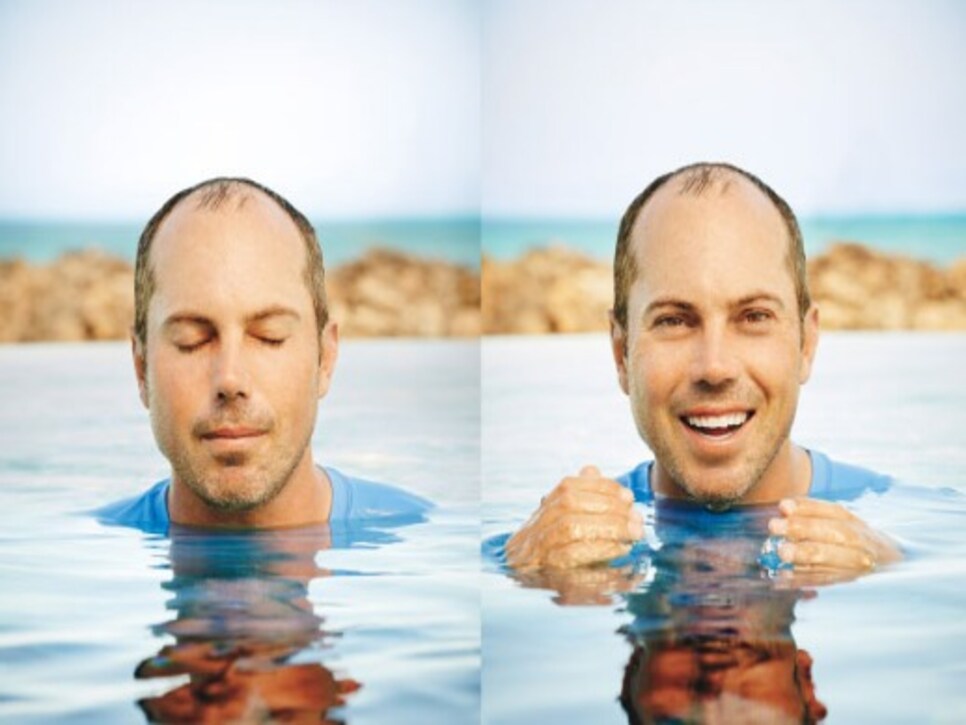 "The Masters is the tournament most players want to win the most," he said. "Some of the international players might hesitate to admit it, but it's true. The person who wins there is going to be honored there for the rest of their lives. There's nothing like it.
"I know it means the most to me," he continued. "While I was in college at Georgia Tech, I spent a good bit of time with Charlie Yates, who played in the first Masters in 1934 and was a friend of Bobby Jones. I got to know Charlie well, both in college and after. His devotion, his character and his passion made it feel like I was talking to Bobby Jones himself. I loved that man.
"The history stories Charlie told were numerous, detailed and incredible," said Kuchar. "He was charismatic, and he really knew how to hold your attention. They were usually about some feat a member had pulled off, or something unusual that happened during one of the many tournaments he played in or later attended. They were amazing stories, and not one reflected badly on another person. I just don't think anyone loved golf, the Masters or Bobby Jones more than Charlie did.
"When I won the U.S. Amateur in 1997, Charlie helped arrange for a photo reenactment of Bobby Jones arriving at the Atlanta train station with the U.S. Amateur trophy. In the original photo that appeared in the Atlanta Journal Constitution, Jones is with Charlie, and a number of Atlanta dignitaries. In the modern version, I'm in Bobby Jones' pose, with Charlie, Senator Sam Nunn and other prominent people nearby.
"I handed Charlie the trophy and as he held it, tears came to his eyes. More stories spilled from Charlie, about old, famous amateurs that have largely been forgotten. Charlie is gone now, but seeing what it meant to him, made golf -- and certainly the Masters -- seem more important than anything, at least in the context of my golf career. Charlie passed away in 2005 at the age of 92. I miss him, because there won't be another opportunity to get that close to Bobby Jones' legacy."
Thinking back on the way Kuchar's voice wavered as he spoke of the Masters, it's hard not to root for him. If his precision, intellect-driven game gets the job done, a green jacket -- size 44, we're guessing -- would drape very nicely across those deserving shoulders.