The Loop
A kids' game: Jordan Spieth heading a youth movement that has 'rattled the cage'
Tiger Woods is a factor in the PGA Championship, though not in the way he would have preferred. He missed the cut. But eight of those tied for 16th or better are in their 20s, a movement that can be traced to Tiger's earlier dominance.
"These kids are sort of the vanguard, if you like, that grew up with Tiger Woods setting the bar," CBS' David Feherty said on Friday. "They were eight, nine, 10, 11, 12 years old, back around 2000."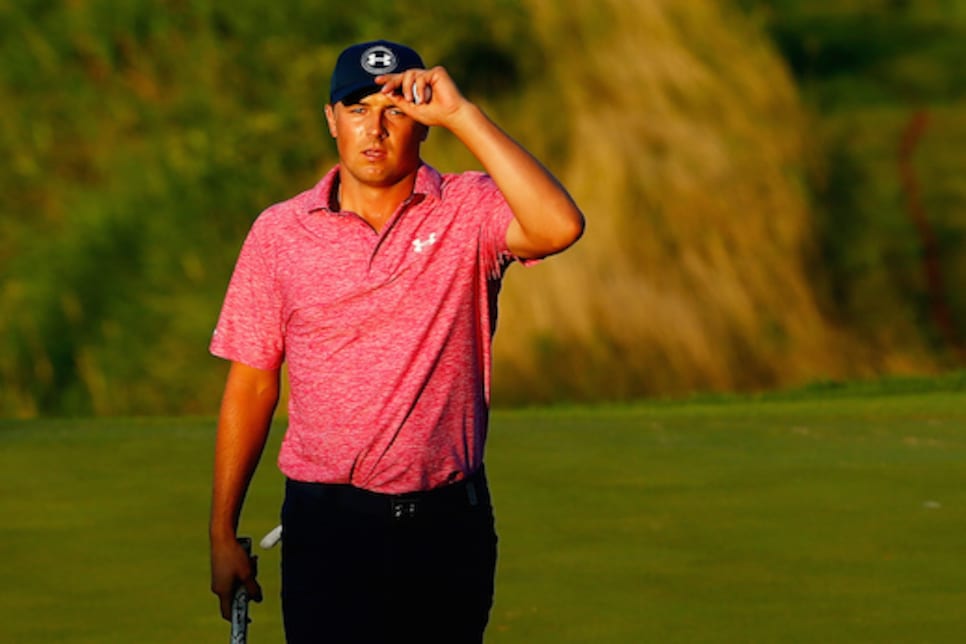 The group, of course, is led by Jordan Spieth, 22, who trails Jason Day, 27, by two heading into the final round on Sunday. "We're a day away perhaps from crowning the greatest year in major championship history," Golf Channel's Brandel Chamblee said on Saturday evening in the event that Spieth were to go on and win his third major championship in a single year.
"I've got to applaud youth, the injection of youth, because they've just rattled the cage," Golf Channel's Frank Nobilo said. "And they've woken up old and young, really. That's what's pushed that level to what we're all talking about here. And it's credit to obviously, Jordan.
"When they changed the rules in Q School, it wasn't meant to happen this way. Everybody complained. They said, this is terrible. It's going to take the young guys too long to get on the tour.' If anything, it's made the young guys better and hungrier and pushed the older guys. The story of 2015 is youth and performance."