The Loop
A healthy Jason Day resets his sights on No. 1
LA JOLLA, Calif. — Is this finally liftoff for Jason Day, the thrust he needs to ascend to the destination he once set for himself when he mapped his future and did not account for obstacles?
Day was 20, a man of enormous talent who deemed it sufficient to eventually "take down" Tiger Woods and allow him to become the best player in the world.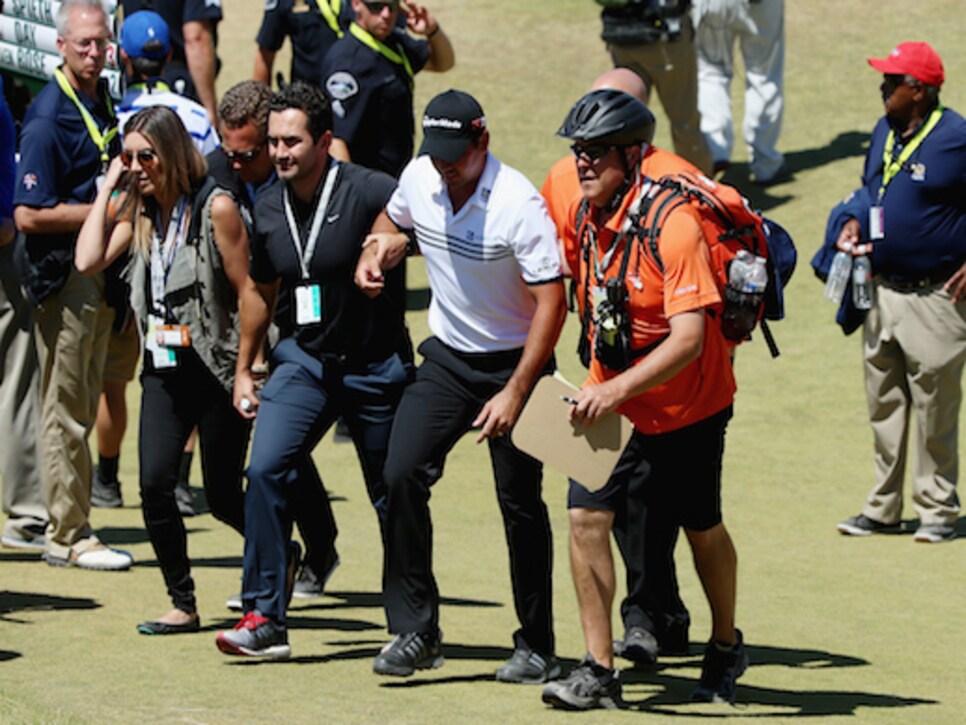 Since then, he's been stuck between potential and reality and the reality was that he wasn't winning often enough to satisfy the potential. Injuries were partly responsible.
Now 27, thumb and back injuries behind him, Day won the Farmers Insurance Open on the South Course at Torrey Pines that played "like a U.S. Open," he said.
Maybe that worked to his advantage. Day has established himself as a force on difficult courses, having finished second twice and fourth once in the last four U.S. Opens. Then again, his failure to win any of them contributed to the notion that he ought to have more to show for his talent.
"I needed this win, really," he said of this, only his third victory since joining the PGA Tour in 2008.
Day moves to fourth in the World Ranking, a position he occupied after winning the WGC-Match Play Championship last year before the injuries set him back. He closed the year ranked eighth.
Now he's "trending toward my ultimate goal to get to that number one spot in the world," he said, while acknowledging the obstacles now include other talented players, Rory McIlroy foremost among them.
He was trending in the right direction last year, too. "I was in a good spot mentally and physically," he said. "I really honestly felt like I was going to get to number one last year. And then the thumb injury, that took me out for about three months.
"But I've worked very, very hard over the off-seson. Hopefully I can stay healthy and have a great season. It's very satisfying to put in the work and have it pay off so quickly."
Luck, he said, also played a role. On the last hole of regulation, from a horrific lie, he thought he had pitched his ball past the pin and into Devlin's Billabong. Instead, the ball stopped an inch short of the hazard and he saved par to stay alive.
"When you win a golf tournament you have to have a little bit of luck," he said. "That was my luck."
Luck and talent are a formidable combination that puts those ahead of him on the ranking — McIlroy, Henrik Stenson and Bubba Watson — on notice. It's a new Day.