The Loop
A green jacket for Rory McIlroy is inevitable, Darren Clarke says, 'he's that good'
Stories of interest you might have missed…
Fellow countryman Darren Clarke is ready to award Rory McIlroy a green jacket, if not this year then next year. "If Rory doesn't win at Augusta in a few weeks' time, he'll win next year," Clarke said in this story by Karl MacGinty in the Independent. "And if he doesn't win next year, then he'll win it the year after. His game is perfect for that golf course. He's going to win there. It's only a question of when, he's that good."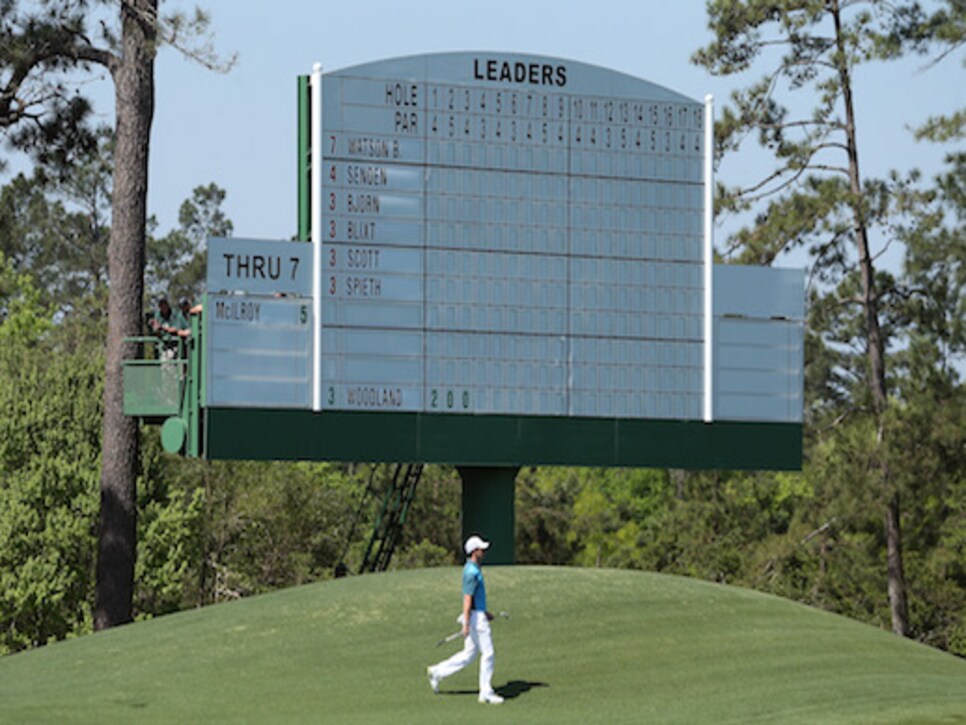 "Sam Torrance once came close to winning a Rolls-Royce at Dalmahoy [and he] hailed Rory McIlroy as the golfing equivalent of the best car in the world," Martin Dempster of the Scotsman writes. "My dad [the late Bob] was the coach in our family, but I do watch and I do listen,' said Torrance. Butch Harmon did an analysis of McIlroy's swing last year and every point was perfect - address, ball position, takeaway, halfway back, top of the swing, downswing and follow through.'"
The Masters field is on the verge of getting too large, according to what Augusta National deems a workable number, Doug Ferguson of the Associated Press writes. "It has managed to keep the field at the Masters under 100 players for nearly 50 years, a streak that is in serious jeopardy going into the final two weeks."
Annika Sorenstam,a Hall of Fame golfer, has re-invented herself as a successful business woman, who in this interview with Fortune explains what her brand stands for: "My professionalism is what comes to my mind. With anything I do, it's my name and I'm behind it. When you come to the academy, it's me. I work with the girls, I work with my designers on the clothing, I do the wine tastings myself, and if you play an Annika course, it's my ideas that I have related to the designers and worked with them on."
Why does Congress love Jack Nicklaus and golf so much? "In honoring Nicklaus, Congress -- particularly [John] Boehner -- paid tribute to its passion for a game that teaches a most poignant lesson for politics: It's not how many times lawmakers win on Capitol Hill -- defeat happens far more often -- it's how they play the game. Despite his greatness, Nicklaus was far more likely to lose than win," Paul Kane of the Washington Post writes.