The Loop
With every golf ball launch, there are the usual exultations of spin and/or distance and/or feel gains of previously unimaginable proportions. Always there are charts of one kind or another that either look like an EKG readout or a stock trendline. And finally, there are the usual demonstrations of tour-player knockdown shot finesse that to me as an outside observer conjure up the same reactions I might get from watching Lang Lang test the latest pianos from Steinway, Yamaha and Bosendorfer: They feel, hear and see things I cannot comprehend.
But what is uniquely compelling about Nike's latest ball launch of the 20XI-S and 20XI-X, which was part of pre-tournament festivities at this week's WGC-Cadillac Championship, isn't what performance gains there may be out there in its new RZN core technology. Rather, it could be more about environmental gains instead.
Technologically, in simple terms, the idea is to raise the ball's moment of inertia by using a lighter ionomer-based central core (cores traditionally are polybutadiene rubber). In terms of specific gravity, the materials around that central core (rubber, mantle and urethane cover) are all heavier than the central core. That effect is said to make the ball more resistant to spin at the start of flight (low spin is good for driver distance), but also will help the spin maintain throughout the flight (good for longer carry and also good for wedge spin). Previously, Callaway has investigated this path, working to improve golf ball moment of inertia with its Tour i series of golf balls.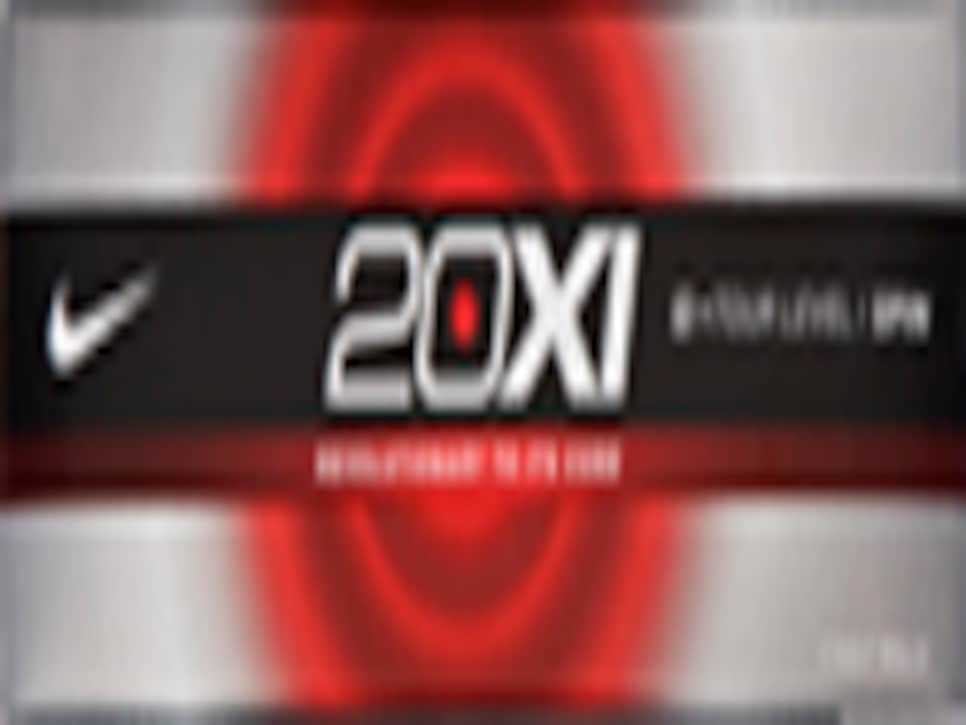 All very interesting from a performance standpoint, but ultimately the differences on the course likely will not change lives. What might be truly compelling at this point is Nike's effort to change the chemistry and manufacturing of the ball ultimately to make it greener. More renewable, sustainable golf ball manufacturing practices seems a good thing with hundreds of millions of golf balls being sold every year.
The opportunity, as Nike sees it, is to make some of the ball's raw materials more sustainable, renewable. There was a ball a few years ago from Dixon that offered the idea of making balls from 100 percent renewable polymers, and offered customers the opportunity to return used balls that could then be converted to polymer dust. But Nike's effort is the first from a major company. The 20XI balls utilize an injection-molded inner core made of an ionomer resin formed by using fatty-acid salts, a renewable resource. In addition, the resin core material can be recycled and used in the manufacture of other balls.
When Nike's director of golf ball research Rock Ishii discussed his new project with our team at Golf Digest, he used these words, "We are thinking about rubber core technology completely differently. This material helps motivate the golf ball engineer, and it could change the technology platform for golf balls for the future."
A platform whose most important innovation might have nothing to do with how far the ball flies or how much it spins. Might be more meaningful than that. We will watch it closely.